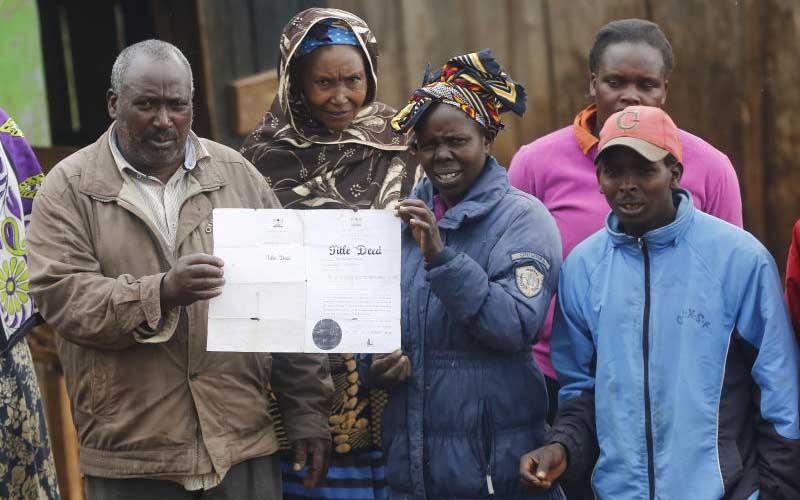 Samson Sigei, a father of 13 has been left to man the home in Maasai Mau, as his two wives and children move to Chepakundi, almost 15km from Narok North.
Sunday Standard caught up with the people who left Sierra Leone for Chepakundi in Kuresoi South for fear of forcible evictions.
Ivyonne Kirui, a mother of four, said for the past three days she has been knocking on people's doors in the area seeking accommodation.
She lamented that they have been reduced to beggars. "We have been reduced to beggars, we are here begging yet the we had much back in our homes," she said.
Kirui has no place to take her children and sleeps at Lelkoita Primary school.
Read More
Sarah Sigilai regretted that mothers and their children spend nights in the cold and beg for food yet they left plenty back at home.
Ms Sigilai blamed the government for their woes.
She said the government promised them a better life but has now consigned them to suffering.
Harrison Langat is are yet to come to terms with the decision to evict them from their land and called on human rights activists to intervene.
Burn their belongings
He said families chose to voluntarily vacate the forest and save the little they have instead of letting the officers burn their belongings during forcible eviction.
Mr Langat pleaded with the government to allow them to access their land and harvest crops.
Most houses in Sierra Leone have been deserted.
Kenya Forest Service rangers at the disputed 17,000 acres of the forest land that the government wants to reclaim oversaw the voluntarily movement of the settlers.
The government has given the 60,000 settlers 60 days to vacate the forest despite some of the families claiming that they legally acquired the land from members of group ranches.