Villages lose animals to pack of rabid dogs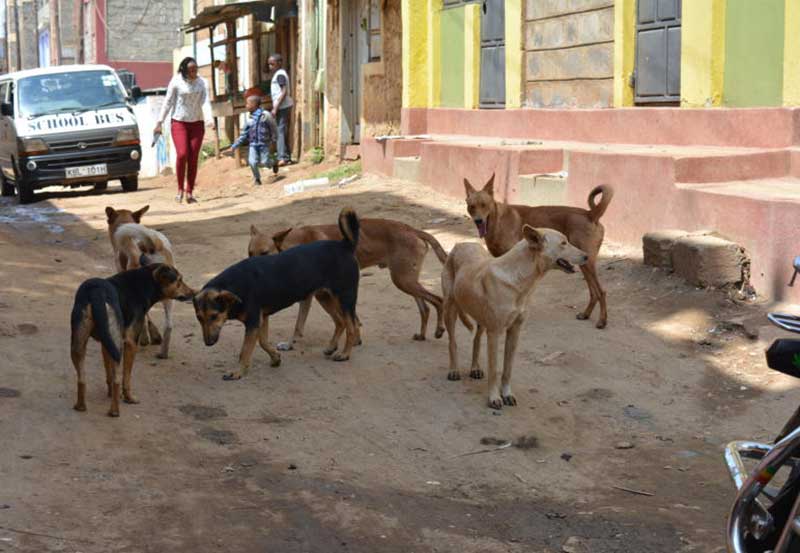 Residents of Kemeloi/Maraba Ward in Nandi County have raised the alarm following frequent attacks from rabid dogs.
Village headmen from Kakimut, Kisarich, Kwarus, Lebelen, Kabelyo, Kiptebgele and Kongoro have recorded complaints from more than 30 homesteads.
According to residents, 10 cows have been killed by the canines in one month.
More than 15 other cows, calves and sheep are suffering wounds following attacks that usually happen at night.
"Our villages need help to control these dogs. They are attacking homesteads in packs, maiming and killing domestic animals," said Hosea Sang, a headman at Kakimut.
Barnaba Kebenei, a resident, said one of his cows was killed by the dogs.
Other residents who recorded their complaints are Richard Simatei (one cow), John Sang (two sheep), Daniel Kiprop (a calf) and Wilson Tirop (a cow).
"They attack in dangerous packs at night. We are afraid to protect our cows because we also fear being attacked. They could be 30 dogs in one pack," said Mr Tirop.
The village headmen are now calling for urgent help from veterinary services and public health officials.
They want the dogs hunted, and domestic ones treated in case they could also cause rabies.
Kisarich village headman Peter Maiyo said: "The attacks began in December in one village and have alarmingly expanded to six other neighboring villages."
County Executive for Agriculture Kiplimo arap Lagat said the county was mobilising veterinary services and public health officers to check the attacks.
"We have received the complaints and are calling on residents to exercise caution," Mr Lagat said.