Kingi sets June deadline for a new Coast political party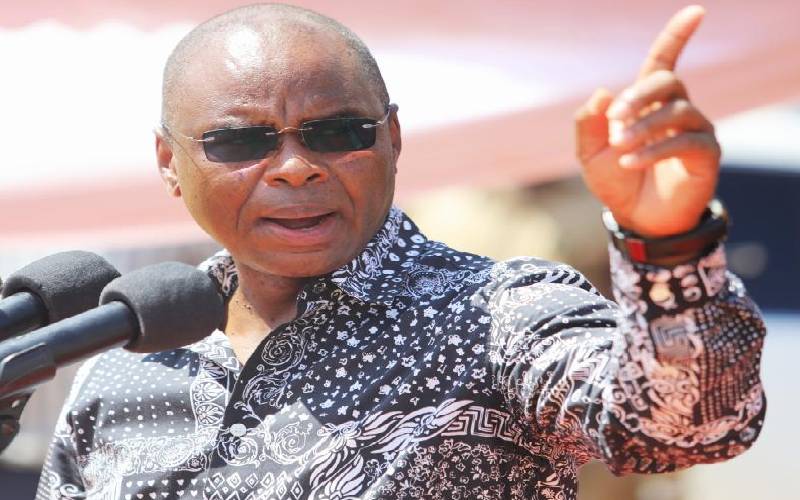 Kilifi Governor Amason Kingi (pictured) has said he will lead Coast region out of Orange Democratic Movement (ODM) to a new outfit by June this year.
This follows months of uncertainty over his next political move. In what is likely to put him on a collision course with Mombasa Governor Hassan Joho, Kingi said the region must establish a party to advance its interests at the national level.
Joho, who is also the ODM deputy party leader, insists that the region's interests are well taken care of in ODM and criticised the proponents of the new outfit, saying they were out to divide the region.
Kingi and Joho, who are both serving their second and last terms as governors, have declared that they will vie for the presidency in 2022.
"The people in the region are tired of being treated like second class citizens during every poll and we demand to be recognised as we have more than 1.7 million registered voters," he said.
"I thank Coast leaders for not attending the United Democratic Alliance launch. Coast will not be used to fill the baskets of others," he said during the burial of ex-Kaloleni MP Gunga Mwinga.
Leaders who attended the burial were categorical that the Coast required a political vehicle to unite the people ahead of the polls.
Malindi MP Aisha Jumwa and Owen Baya (Kilifi North) also drummed up support for the idea.
On December 31, last year, Jumwa and Baya ignited the debate, saying the Coast would unveil a political party it would use to negotiate for positions ahead of the 2022 election.
On Saturday, Kingi warned elected leaders in the region against divisive politics. "Politics of sycophancy have ruined the region's political future because elected leaders have not been honest with each other," he said.
"We should preach unity and accommodate each other. People should not attack each other to serve their political masters," said Kingi.
Kingi's statement comes two days after a section of Coast leaders threw their weight behind Joho, declaring him the region's kingpin.
Addressing residents in Garsen on Thursday, the leaders castigated those opposed to Joho's leadership and challenged them to provide alternatives.
Speaking at a rally in Garsen, Joho criticised proponents of the new party, saying they were being used by Deputy President William Ruto to divide the region.
Kingi's latest statement indicated that he was ready to work with ODM rebels in the yet-to-be unveiled party, and that they would be working with Ruto.