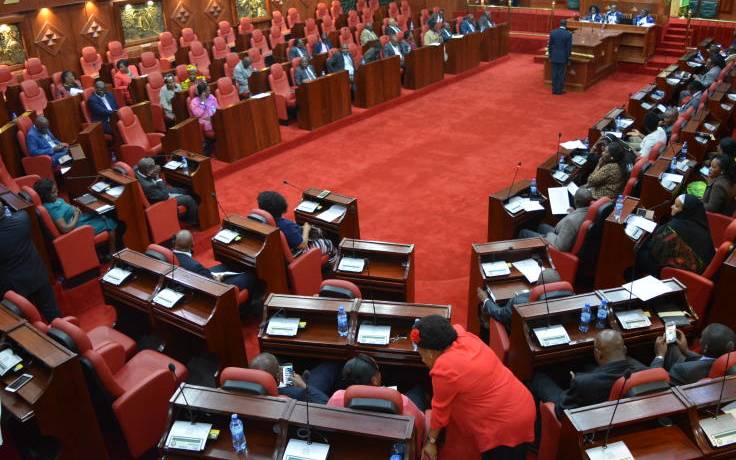 Women MCAs at the Nairobi County are beneficiaries of recent changes made at the Assembly.
The leadership at the city assembly has set up a chairperson's panel with women MCAs now constituting half of its membership. The panel is tasked with presiding over the Assembly sittings during the absence of the speaker and his deputy, and also presiding over the committee of the whole Assembly.
This comes at a time when the Judiciary is calling on President Uhuru Kenyatta to dissolve Parliament due to its failure to enact the two-thirds gender rule in line with the Constitution.
The Assembly on Tuesday approved four members to sit on the chairperson's panel in accordance with the Nairobi County Assembly Standing Order 17. "There shall be a panel to be known as the chairperson's panel, which shall comprise of four members to be known respectively as the First, Second, Third and Fourth Chairperson of Committees and who shall be entitled to exercise powers vested in chairperson of the committees," states the Standing Order.
Nominated MCA Immapet Kemunto and her counterpart Emily Oduor were appointed to the panel and will join Dandora Two MCA Silas Matara and Ruai MCA John Kamangu. This is according to changes communicated to the House by Deputy Majority Leader Peter Wanyoike. House Speaker Benson Mutura said the changes reflected his style of leadership where he would ensure everyone, regardless of their gender or party affiliation, would be treated equally.
Read More