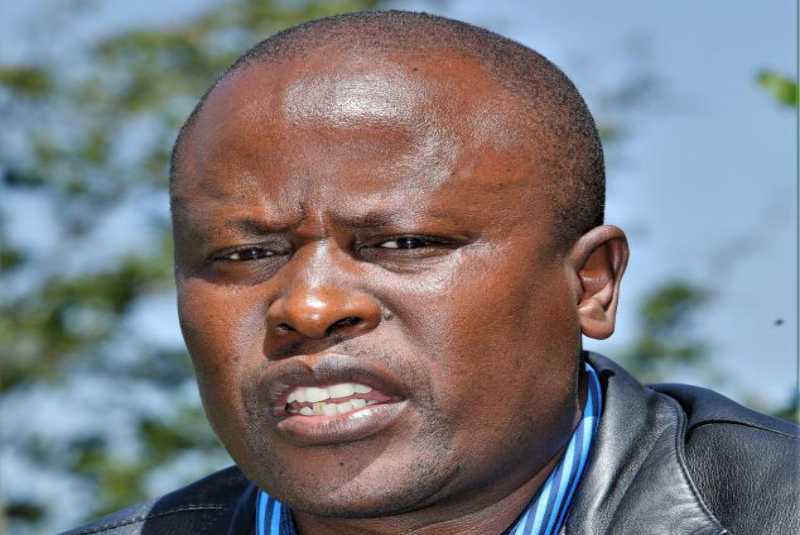 MPs who passed a law on the additional taxes on fuel in 2013 now claim they were duped by the Government.
They said the Government then explained that the fuel prices would come down as Kenya was about to begin producing its own oil, which would stabilise the prices in the market.
That is why they passed the VAT Act of 2013 that prescribed the 16 per cent tax on petroleum prices, but suspended its implementation by three years in anticipation of developments in oil exploration.
Kieni MP Kanini Kega (right), who was in Parliament in 2013, said they were misled. He said they would not allow Kenyans to suffer.
Read More
"In 2013, we were informed that we would begin producing our own oil in Turkana and the economy would improve, as fuel prices would be low. This has not happened," said Kega, who is also the chairman of the Trade Committee.
MPs Junet Mohammed (Suna East), Kimani Ichung'wa (Kikuyu) and Opiyo Wandayi (Ugunja) said the House was waiting for President Uhuru Kenyatta to decide on the amendments to the Finance Bill, 2018, that recommended suspension of the taxes by two years.
They vowed that even if the President rejects the changes and refers the Bill back to the House with a memorandum, MPs would raise the requisite two-thirds majority required to override Uhuru's objections.
Ichung'wa, who is the chair of the Budget and Appropriation Committee, argued that there was no country in the world that had succeeded through regulations pushed by the International Monetary Fund and the Word Bank.
Mohammed, who sponsored the amendment to Clause 18 of the Bill approved by the House deferring the implementing of the new tax regime until 2020, said it was up to the President to protect his people by signing it into law.
"This matter is no longer in the hands of Parliament. The members made their pronouncement on the Bill on the floor and unanimously agreed to suspend the tax," said Mohammed.
Mr Wandayi, who is the Public Accounts Committee chair, concurred with Mohammed, saying the matter was out of their hands.
"Our goal now is to wait for the President to sign the Bill, and if he has reservations, we will deal with it. In the event he returns the Bill, we are going to marshal the requisite two-thirds vote to veto his decision in defense of the people," said Wandayi.
Yesterday, when contacted, Petroleum Principal Secretary Andrew Kamau said the Government's action was within the law and could only be reversed if the Finance Bill was assented to by the President.