'Raila's only bullet': Politics and blood-curdling war metaphors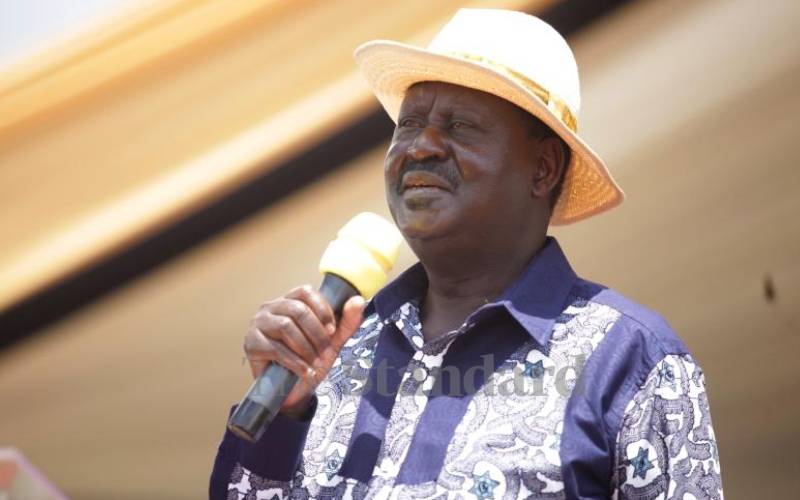 "I am a man on a mission. I have no space to retreat nor the luxury to surrender" - Deputy President William Ruto.
In an election year, voters are usually inundated with political messages from various sources, including television ads, campaign websites, blogs and social network forums. Some of the messages focus on candidates' positions on various issues. Politicians embellish their language in a unique way to give extra effect and force to their messages in order to achieve their objective of winning more votes.
This can be embodied in rhetoric or propaganda, involving repetition, promise, colloquialism, word coinages, pidginised and figurative expressions. But worse in these expressions are the use of masculine phraseology or violent metaphors used directly by political leaders that, if not regulated, may cause violent behaviour and or may be construed to be part of political incitement and or even hate speech.
Inflammatory and hate speech in Kenya are pretty evident. They emerge at times of political tensions or during election campaigns. Framing political issues in the language of war both illustrates the prevalence of militarised thinking and further enables it.
The more we use military language, the more we normalise the mobilisation of such thoughts in our minds and the more we entrench masculine hierarchies in our cosmology. Today, there are common metaphorical expressions of war and these include beat, fight, battle, defeat, wrestle, quarrel, resist, invade, war, rebel, dagger, and enemies.
No wonder, for decades now, Kenyans are used to 'fighting' metaphorical wars – war on terror, war on HIV, wars on heart disease, drugs, smoking, cancer, poverty, illiteracy and so on. In speeches and conversations on coronavirus pandemic, for example, we hear war-like metaphors being deployed by the State and health officials.…"we are at war" …we under threat", "this invisible enemy", "we should be in the frontline".
In January 2019, President Uhuru Kenyatta talked of "tide in the war against corruption….creating the platform for victory". Such concurrence of violent rhetoric on militarisation of language should raise public concern about the effects of language on citizens.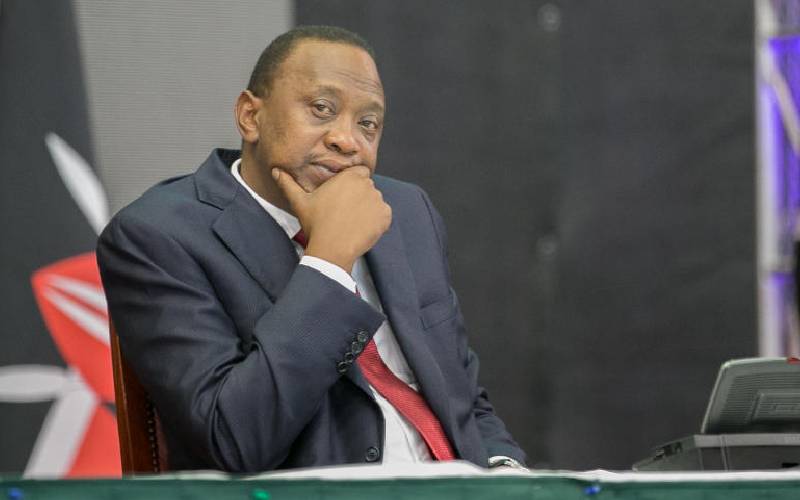 It is almost a year before the next general election, but it is as though the country is at war. We are in a political battlefield where everything is 'weaponised'. That is why ODM leader Raila Odinga always speaks of having only "one bullet left" or "assembling a political machinery that would sweep or shake the whole country". He previously promised…"an impending political tsunami". And while William Ruto "is a man on a mission…no retreat no surrender", a typical example of virilistic staging and an overplayed masculinity.
These phraseology are prime examples of toxic masculinity, suggesting that these leaders may go out of their way to portray masculinity as the measure by which fitness for presidential office is proven.
Incidentally, such violent political metaphors increase public support for political violence, including threats against leaders, property violence, and physical violence against leaders. The Kiambaa by-election was dubbed … a mother of all battles… and when UDA won the seat it was reported that Ruto had successfully "fired the first shot….." Moses Kuria recently lamented that they are "fighting a very unique battle "where ….enemies are in one camp with their friends, when you shoot at one, the bullet hits a friend…."
Rigathi Gachagua, on the other hand, has jokingly repackaged himself as Rutos 'general' as such, he has had to campaign and "recruit voters for Ruto". He seems to clearly identify the UDA targets… "Wale maadui zetu" (our enemies)……'Kama hao ni wanaume' (if they are men enough).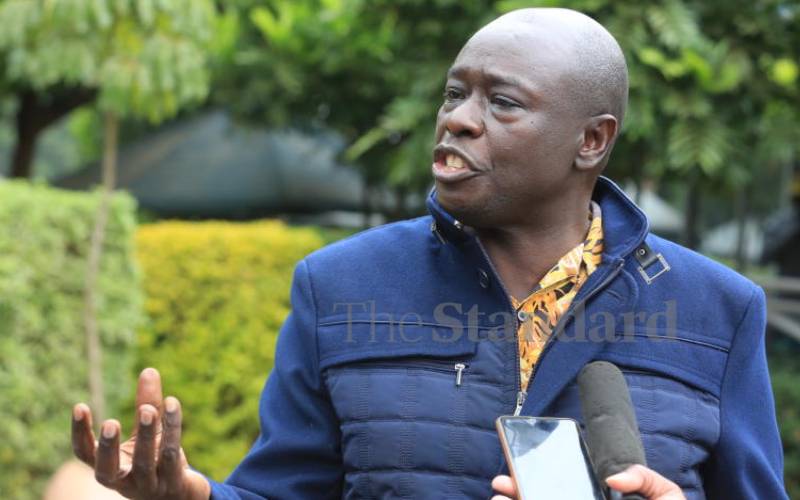 Here is a construction of contrastive pairs: 'hustler and dynasty, 'us versus them' or 'two-horse race' and so on. Politicians regularly promise to "fight" for noble causes, "combat" pressing problems, and declare "war" on a plethora of social ills. These violent metaphors appear across the political spectrum in campaign ads and political news coverage.
Masculinisation of political conversations could easily heighten desire for violence. Linguists opine that language is … the most potent tool with which one individual influences and controls the behaviour of another…In that sense, language comes into powerful operation when an aspirant verbally addresses an electorate.
While we welcome the emergence of a new political landscape, one where leaders have an opportunity to flourish, regardless of their gender or position, only time will tell whether we are in the midst of a watershed moment in the history of Kenyan politics.
But politicians should learn to be calm and relaxed, we should avoid anyone 'dying to become our president.' Furthermore, being a president of Kenya is not a matter of life and death. Please give us a break.