Are backers and opponents of BBI Bill who already have their verdict ready for heartbreak?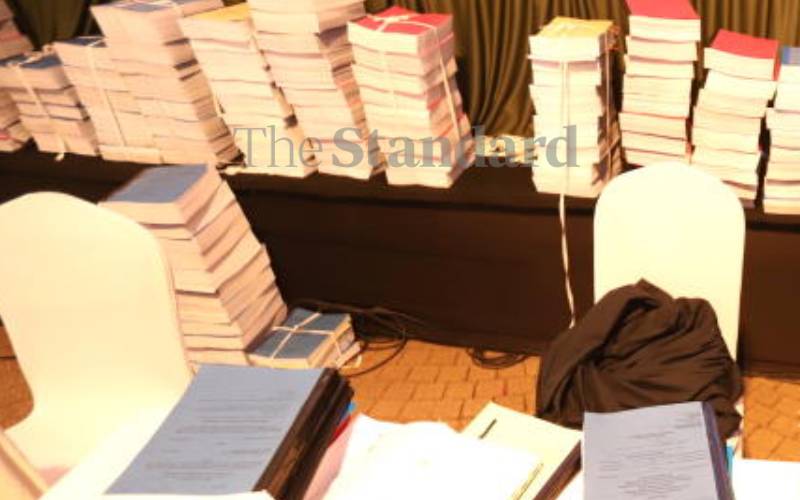 One of the most boring conversations in Kenya's recent history is the one on the so-called Building Bridges Initiative Bill. It excites Kenyans and annoys them too, and when the subject comes up, those of us without political hair on our bodies are supposed to take an extreme stand like the rest who understand little to nothing about it.
One does not have to give reasons why it is good or bad, and there is no room for it to be interrogated and its good and bad points weeded out. Nope. It has to be good or bad. Period.
In a country where people worship politicians - and where everyone with a semblance of education is a political analyst - BBI Bill can pass as a very good topic for idle and mostly ignorant people.
Those who oppose it cannot say why it is bad and those who love it cannot tell you why it is the best thing because both camps have never read it. When it suffers a setback, its opponents celebrate and its backers mourn.
And so, for the past week, as the greed of lawyers was engaged in BBI Bill-related case at the Court of Appeal, ignorant Kenyans were busy weighing their submissions and rating them.
For lovers of BBI Bill, their lawyers did well. For its haters, the lawyers were awful. This feeling is mutual, and by the time the submissions ended on Friday, the know-it-all Kenyans had given their verdict even as the sentence of seven judges said it needs 48 days to deliver its judgment.
When the High Court gave its judgment, certain Kenyans disparaged the decision and others were celebrating, yet no camp could point out how the judgment will change their lives - because they are just going with the flow.
And so, in 48 days, another judgment will come. Are these camps of ignoramuses really ready for the heartbreak they will suffer on August 20, at 9am?
Download the BBI Judgement by all seven Judges - Civil Appeal No. E291 of 2021