What you should do during job interviews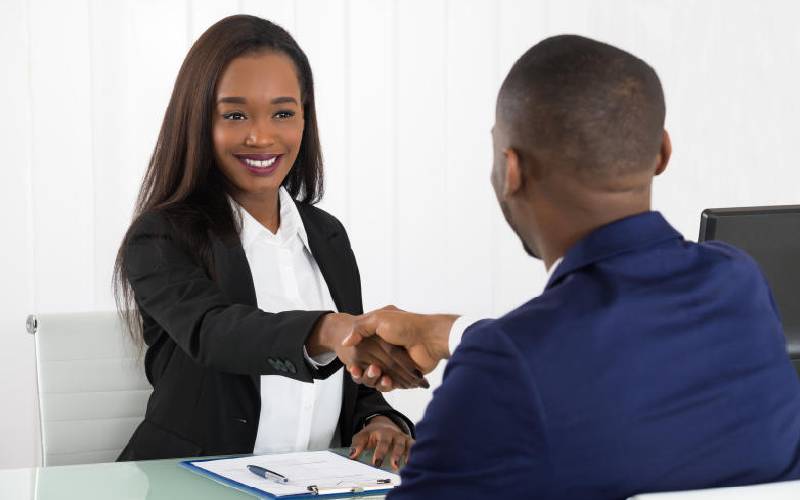 In the interregnum between the end of university and my first job, I had the good fortune to be invited to the musical 'Evita'. Evita was the flamboyant radio broadcaster who inspired and pushed General Peron of Argentina to power.
In the process, she became a greater legend than Peron himself. She walks up to Peron and says to him "I'll be good for you. Will you be good for me? The General looks at her and says, "I like what I see and I like what I hear and knowing me, I'll be good for you too."
Then she slides away and says, "I am not looking for a hurried night, a frantic tumble and a shy goodbye. I'll be surprisingly good for you". Then she repeats the question – "will you be good for me too? I decided, henceforth, that for every job I applied, I'd tell them that I'd be good for them, and would they be good for me too?
People don't give you a job because you need it, or because they want to help you. They do so to satisfy their requirements. Always remember that. You must offer what they are looking for.
In the exuberance of youth and highly cognisant that I had no experience to offer, I would rush in and say "I am young, highly intelligent and extremely hard working and I'll be good for you once I learn what you need me to do". Five companies believed me enough to offer me jobs.
How do you prepare for interviews? Don't rush in like Evita, stating that you are too good to miss. You must know what they want and be able to offer what they need. A great starting point is to know the company you are applying for in detail. If possible, even know the people interviewing you.
Do you have what they need? I will never, repeat never, offer you a job if you don't even bother to know my company and what we do. Then you need to convince me that your skills will be useful for my company.
Most people walk into interviews extremely nervous. That's normal. The best thing to do is to immediately admit to the interviewers that you are nervous. If you can crack a joke about your nervousness, then you will break the ice and find yourself more relaxed. If you have studied the company before going into the interview and asked yourself the all-important question, "what do they need and how can I help them with my skills?", then you will be more prepared and less nervous.
Confidence is good, but overconfidence smacks of arrogance, which nobody likes. Don't talk too much, ask more questions. Prepare for the questions that you will ask during your research on the company.
People like to talk about themselves and their businesses so give them an opportunity to talk more. The more intelligent and well-researched questions you ask, the more informed you look and the higher your chances of getting that job. Most important, ask what they need from you and be prepared to answer that critical question by focusing on your skills.
Interviews can also be disastrous. One time I had just arrived after a 14-hour trans-Atlantic flight, terribly jet-lagged and went straight to the office to interview a candidate. I thought I was Superman. Unfortunately, I fell asleep as the poor chap was speaking.
Too much perfume
Fifteen minutes later I woke up to find the poor fellow quietly waiting. I apologised, explained and rescheduled the interview. In another case, a young woman came for an interview dressed to kill with enough perfume to intoxicate. She didn't get the job. Such attempts at interviews by flirtation can lead to benefits being given without friendship. You won't get hired that way.
Perhaps the most difficult advice I can give is be prepared to walk away from a wrong job or a company that gives you bad vibes. One time I was sent for an intelligence test. As I sat in the hall with more than 500 people, I started feeling offended.
I stood up and told the interviewer that I refused to do the intelligence test. If you want to know me then interview me. Don't treat me like a monkey. They gave me the job, but I had already decided I didn't like the company. If you accept a job out of desperation, you will live to regret it. Desperation does not pay if there is no match.
We live in desperate times. Sometimes you have to deal with rude and aggressive interviewers. That's life, accept it and hope that the job will be in a better environment. Keep in mind that the people interviewing are also stressed. Who to hire amongst so many desperate job seekers? Most important, pray before the interview and ask God to give you the right match. Good luck!
Mr Shahbal is chairman of Gulf Group of [email protected]