Man in governor race walks and boards public vehicles to fish for votes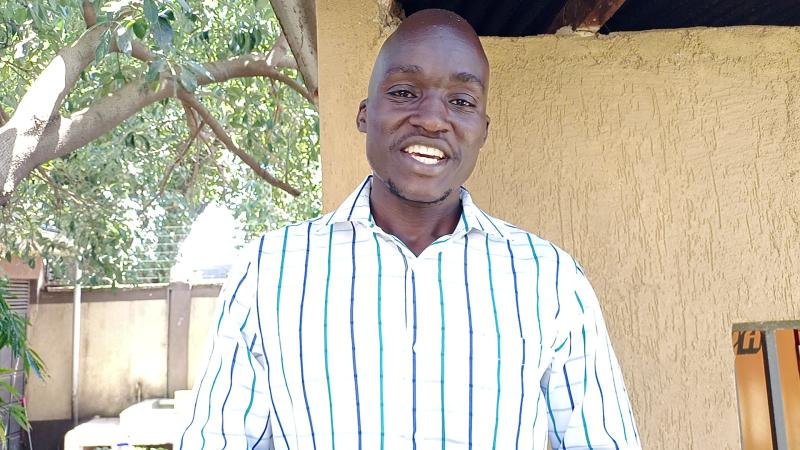 A 29-year old Migori governorship aspirant has stunned many by boarding public service vehicles and boda boda in search of votes.
Byron Oginga Ouko has braved the tough political contest for the county's top seat dominated by seasoned politicians including former Rongo MP Dalmas Otieno, former Migori MP John Pesa and Senator Ochilo Ayacko, who are seeking to succeed Governor Okoth Obado.
Others in the race are embattled County Assembly Speaker Boaz Okoth, former Water and Energy Executive Rebecca Maroa and businessmen Philip Mwabe and Robert Okongo.
Mr Ouko is a graduate of political science from Rongo University. He endears himself to the youthful voters and has won accolades for being the face of the youth in the county.
Lack of funding for his campaign has not deterred Mr Ouko from reaching out to voters as he boards public vehicles and walks on foot to reach voters in their homes and market places.
He says he has managed to traverse all the 40 wards in the county.
"I have seen that the people are receptive to my ideologies. My campaigns have been received so well because I have a direct touch with the people," Mr Ouko, who worked as a researcher before joining politics, says.
He, however, laments the main challenge he faces is voters who seek to be given handouts.
"People have been made to believe that when a politician wants a seat he must give them some money to be elected," he says.
He regrets that what he refers to as 'politics of the stomach' is what has promoted corruption in the country and made people elect wrong leaders who embezzle funds.
"People must question the source of money they are being given. This is where it all goes wrong," Mr Ouko states, adding that his campaign agenda for the voters is to listen to and correct him where he is wrong.
He believes he was born a leader as he says he was a prefect in primary and secondary school, as well as a student leader at Rongo University.
He joined Assar Johnsons' Primary school in Standard One in 1996, where he says former Migori MP John Pesa's wife was his class teacher.
Mr Ouko, who hails from Wuoth Ogik in Oruba-Ragana ward in Suna West, narrates how he used to carry his teacher's bag to her home every evening, as the former Migori MP was their neighbour.
One day, he says, Mr Pesa came to the school in a car, "and told us that we are the future leaders."
He says that Mr Pesa's words stuck in his mind and this motivated him to work hard in school. He was to later join Koderobara Secondary school in 2007.
Mr Ouko recalls that when he enrolled to Rongo University in 2012, he was appointed the school's student leader and he found a mentor in former Rongo MP Dalmas Otieno.
"I was fond of him (Otieno) as I had candid engagements with him and one day he told me that the county would need managers," Mr Ouko narrates.
He is now calling out to the two leaders to support his bid as, "From their own words, I am who I am today."
Mr Ouko, whose campaign slogan is jenga jamii (build the society) says the need to bring positive change to the county compelled him to join the governorship race, which he did on a Liberal Democratic Party (LDP) ticket.
In his manifesto, the young aspirant seeks to double the governor scholarship program and build hospitals in each ward within the county.
he says he also plans to build an expressway which will ease traffic congestion in Migori town, and use techniques that will enhance food security in the county.