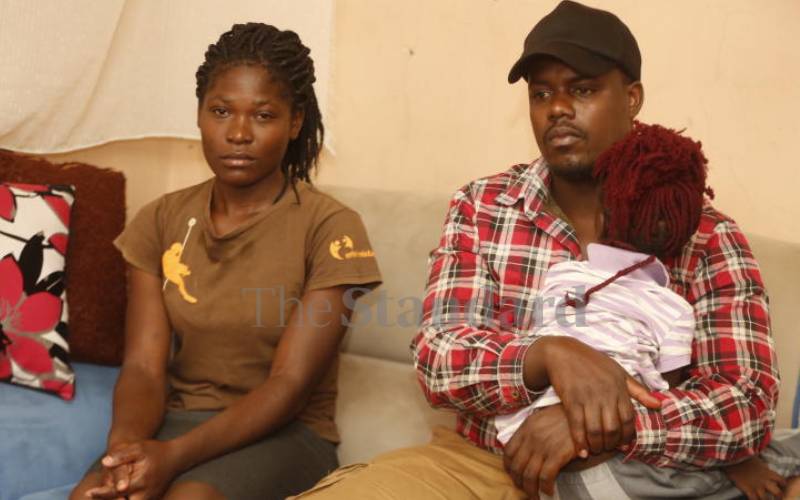 There's something disturbing about people vanishing, never to be found.
Their families are left with many unanswered questions, theories, blame games and speculations, but never decisive answers.
On March 10, Maurice Ochieng, 35, a casual labourer in Nakuru, was picked up by two men dressed like civilians, who claimed they were policemen.
Mr Ochieng's sister, Ms Rhodah Eboso, said the alleged officers ordered Mr Ochieng out of the house, handcuffed him, put him in a white Toyota and drove away.
Mr Ochieng has no children but has nine siblings, who have been looking for him since he disappeared.
They reported the matter at Mwariki Police Station. Since Mr Ochieng disappeared his siblings have visited seven police stations and different prisons, with no luck.
"The police are not giving us any good report. I, however, want my brother back in my arms, whether alive or dead, so I can find some peace," she said.
Mr Ochieng's disappearance came just an hour after two brothers were allegedly abducted at Kiondu Estate, some four kilometres from his house.
The disappearance of Mr Alfred Omboto, 38, and Mr Vincent Motari, 25, was sudden and mysterious. Both were casual labourers and boda boda operators at Kiondu.
According to a relative, four men who identified themselves as police officers arrested the brothers, bundled them into a car trunk and drove away at high speed.
Mr Motari's wife, Beatrice Wanjiru, said one of the four men forcefully entered her house and accused the brothers of smoking and selling bhang.
"I could not see the man, but he ordered his colleagues to handcuff my brothers. He also locked me inside the house," she said.
The case was reported at Pemways Police Post.
Ms Christine Adhiambo, a neighbour, said the brothers were of good morals and suspected foul play.
Their mother, Ms Esther Kerubo, 75, said since her sons disappeared, she has not known peace.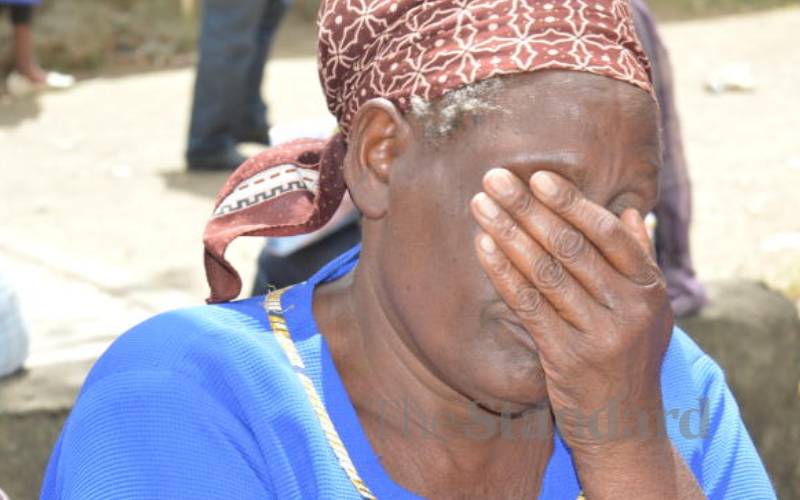 "Those who took my sons should give them back to me, whether dead or alive. I have not slept or eaten. I am in a lot of pain," she said.
Mr Maxwell Omboto, 79, their father, blamed police for the abduction and said if his sons were criminals, they should have been detained at the police station and taken to court.
"Criminals who go missing are always tracked down and found. Why is it difficult to find my sons?" questioned Mr Omboto.
Mr Motari has a 10-year old child, while Mr Omboto is a father of three children aged 10, eight and five years.
Another boda boda rider, Jeremiah Mwangi, 36, who was based in Maili Kumi, along the Nakuru-Nyahururu road, disappeared in March and no one knows where he is.
Four men accosted the father of two, tied him up, bundled him in a white Toyota and drove him around the centre. At around 7 pm, they took him to his two-roomed house in Banita.
According to Mr Mwangi's wife, Mrs Ann Wanjiku, the men started rummaging through their chicken's structure looking for something.
"They told me they were my husband's friends and that they were looking for something that belonged to them. They didn't give me any details," she said. "After some minutes, they told me they did not find what they were looking for. They took my husband without saying anything. That is the last time I saw him."
His case was reported at Bahati Police Station.
Mrs Wanjiku said her husband was loved by many and wonders who could have wanted to harm him.
"We have been following up on the case, but every day, we are informed the matter is still under investigation. Police have dragged the matter and I am losing my patience. I just hope he is safe where he is," she said.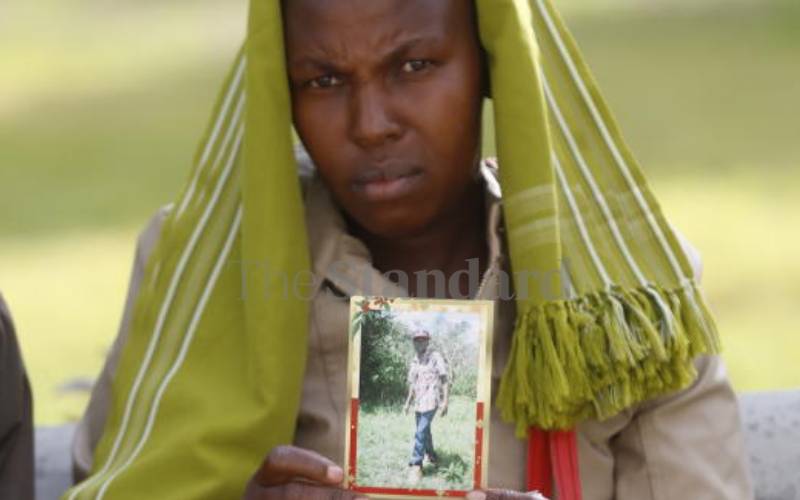 In another case, what started as a joyous experience of welcoming their second child turned into a nightmare for Mrs Calendi Mwajuma and her husband, Mr Moses Aura, after their child went missing.
On May 2, 2019, Sheila Aura was born, but on July 1, that year, she went missing while under the care of their neighbour.
Three years later, nobody knows where the little girl disappeared to.
"We do not have our daughter's photo, but she looked like me. She had a birthmark on her right leg," Mrs Mwajuma told The Saturday Standard.
Mr Aura narrated how Sheila was a lively baby, who brought them so much happiness.
The couple, who have since vowed not to have any more children for the next five years, is hopeful that they will one day reunite with their daughter.
"I have spent sleepless nights. Sometimes, I dream I am holding her. I usually wake up, pick her clothes and hold them against my chest," she said.
When Sheila was stolen, the family followed a trail started by a boda boda operator, who said he had carried a woman suspected to have stolen the baby.
With the help of detectives, the couple tracked down the woman and she was arrested in Busia with a baby on August 11, 2019.
When she insisted the child was hers, the then Principal Magistrate Benard Mararo ordered a DNA test done. Results came out on September 26, 2019, ruling out Mrs Mwajuma as the child's mother.
The test was repeated after the appeal, but the results were the same.
Nakuru West Police Commander Samson Gathuku said they have intensified investigations into the missing persons cases.
Nakuru County Criminal Investigation Officer (CCIO) Anthony Sunguti denied claims of police being involved in the kidnapping of the four men.
Sunguti said an alleged stolen laptop was recovered at Motari's house and the case has been referred to DCIO's office in Bahati for further investigations.
Nakuru County Human Rights Network Executive Director David Kuria said many reports have been filed in his office for missing persons.
"Some of the cases date back six years and we suspect that there are more cases where families have not reported," he said.