Was the president condemned unheard? Judges assess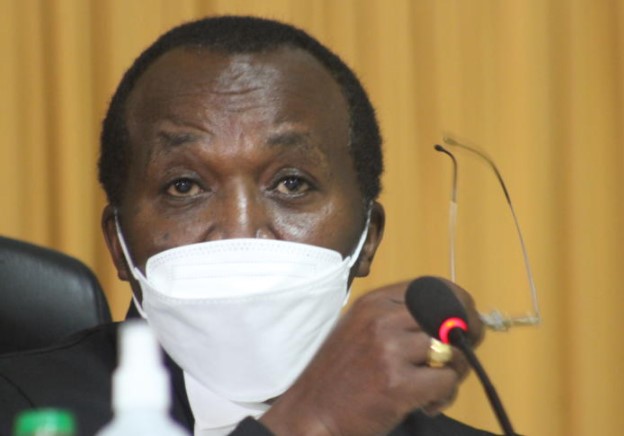 One of the key issues at the center of the Building Bridges Initiative (BBI) appeal is the role of the president in the process.
While giving their personal verdicts on Friday at the Supreme Court in Nairobi, two Appellate judges who have so far submitted their judgements said that the BBI was not a Wanjiku-driven process as the appellants moved in court during the hearing last month.
What they said:
Justice Fatuma Sichale
Sichale averred that the president cannot initiate changes to the constitution through a popular initiative.
"I'm in agreement with the findings by the High court that His Excellency the President cannot initiate changes to the constitution through a popular initiative as provided by the Constitution in article 257."
"His Excellency the President cannot be a wanjiku," the judge said.
She also said that the President is not immune to civil proceedings.
She concurred with High Court's judgement that the president was not a promoter of the BBI, but an initiator.
"I liken the president' s position to that of a judge and it is difficult to say when he/she is acting in a personal capacity," she ruled.
Justice Gatembu Kairu
In detail, Judge Kairu said the BBI process began during the March 9, 2018 handshake between president Uhuru Kenyatta and ODM Leader Raila Odinga, to the establishment of the BBI taskforce, up to the collection and verification of the signatures.
"It is a continuous process. It is unnecessary in my view to attempt to split that process to justify the claim that the process towards initiating the popular initiative began with the delivery of the draft amendment bill and supporting signatures to IEBC, and to ignore what preceded that."
The judge also ruled that the President's participation in the process was not in his capacity as a private citizen, but was acting in an official capacity.
Kairu said that the President can be sued in personal capacity during his tenure.
He also ruled that all key players in the BBI process were promoters of the bill.
"There is no explicit ban against a person, including the president from promoting a constitutional amendment by popular initiative. All players including the president and Raila Odinga qualify as promoters."
Justice Patrick Kiage
Kiage submitted that a popular initiative is a citizen-conceived, initiated and -driven process.
"A popular initiative is a citizen-driven initiative and when initiated by the president, no matter how well-intentioned, it ceases to be a popular initiative and should be called a state or presidential initiative," he said.
He added that a popular initiative is a power reserved to the people, which Parliament has failed to do.
Download the BBI Judgement by all seven Judges - Civil Appeal No. E291 of 2021