Lawyers decline to hand over Aisha Jumwa graft case files to new team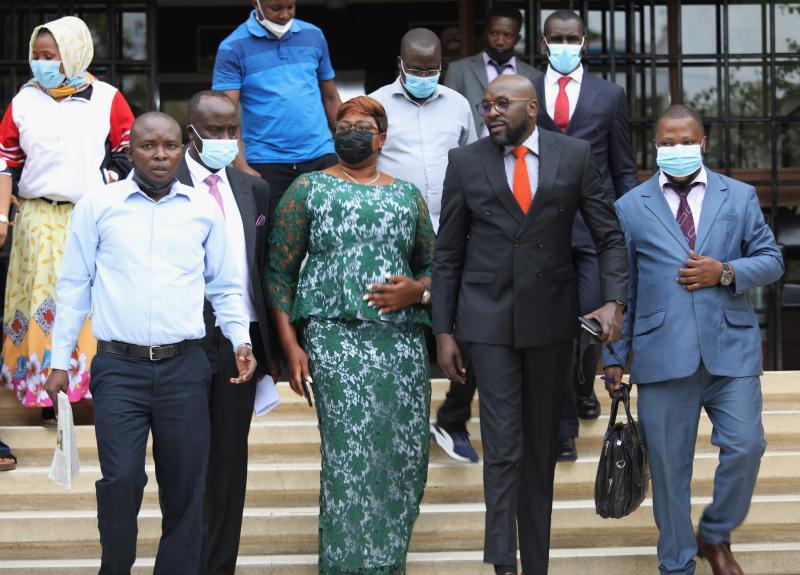 Lawyers who withdrew representation for Malindi MP Aisha Jumwa and six others facing a Sh19 million graft case have declined to hand over files to the accused persons' new legal team.
Dastan Omari, Jared Magolo, Shadrack Wambui and Titus Kirui said they must first be paid their legal fees for the days they represented the MP and the six co-accused.
The court had directed the four lawyers to hand over the files to facilitate expeditious hearing of the case. The prosecution had on Tuesday accused them of employing delay tactics in the matter.
On Monday, the four lawyers accused the Office of the Director of Public Prosecutions (ODPP) of ambushing them with amended charges. They requested the court to adjourn for them to seek instructions from the clients.
But Chief Magistrate Edna Nyaloti declined the request and directed the accused to plead to the amended charges.
This infuriated the lawyers who stormed out of the court. In a dramatic turn of events, the magistrate, through the Directorate of Criminal Investigations (DCI), summoned the lawyers to appear before her and hand over the case files to lawyer Duncan Osoro.
Osoro is now the new lawyer for Jumwa. Lawyer Cliff Ombeta who was in the first battalion of Jumwa's legal team insisted that he will continue to represent the accused.
"The court had summoned us to release the files to the accused. Those files fall under the advocate's question of lien. The court has no mandate at all to direct us to release the files. So we demand an explanation as to why we are here and at whose cost," said Omari.
The four lawyers stopped representing Jumwa after the legislator and the six co-accused were charged afresh.
Prosecution counsel Akula Alex and Henry Kinyanjui said the lawyers were delaying the matter by pretending to withdraw service.
Magolo said he will only hand over the files after he is paid by the clients.
"I promise I can hand over the files once Osoro speaks to the clients and they bring me my cheque," said Magolo.
Nyaloti was forced to confirm from Jumwa if she will pay the lawyers, and the legislator promised to pay. "If your clients haven't paid you, there is a legal procedure you can have them pay you through. If you take Mheshimiwa to civil court, she will afford to pay," said Nyaloti.