Bwana PO's screams in the newsroom, savvy Swahili and not-so-loud approvals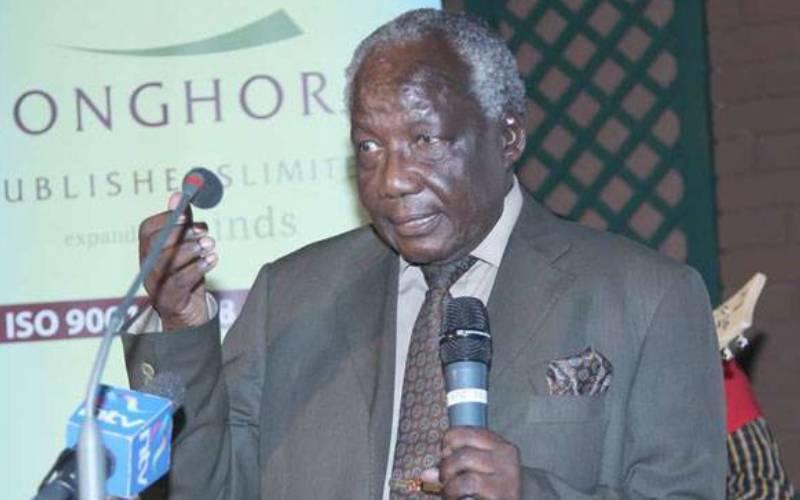 Bwana PO is what I fondly called journalism maestro Philip Ochieng who left us this week. He gave me my first salaried job.
I first came across his name when in Class Seven and my father purchased the famous book Bwana PO co-authored, The Kenyatta Succession.
My father's generation treated the book with sanctity Moses gave the scroll on which was written the Ten Commandments.
He would read it then tuck it under the pillow, not the shelf where other books were. And although the book was sold openly in the book-stores, its contents were discussed in whispers.
The book told of a plot where an assassination squad had secretly been formed in Nakuru to kill then Vice President Daniel arap Moi and several other leaders and burn their bodies in a tank of corrosive acid.
Never mind that many years, on it turned out to have been fiction by one of factions in Mzee Jomo Kenyatta succession wars.
Newsroom of screams
My first eyeball to eyeball with Bwana PO would be in the newsroom at the old Nation House where I was a stringer in my rural town Nyahururu. I was on two-week attachment at the head office and my first time to work in a newsroom.
In those days editors exercised management through shouting – actually screaming. An editor would stand at one corner and scream at a reporter seated in the far corner: "Where is my story?"
Also in those days of the typewriter, an editor would pull a story you were writing, read the first two paragraphs, tear it up and demand you rewrite it in "English not your mother tongue."
Bwana PO and a News Editor called Peter Kareithi were notorious for that. One day, he found me talking to the News Editor Philip Wangalwa. When the latter insisted to first finish with me, Bwana PO howled at him: "The boy can wait!"
First job
My next meeting would be two years later when he was Editor-in-Chief at then Kenya Times newspaper.
I had been tipped the publication was recruiting reporters and feature writers and advised to put in an application addressed to Bwana PO, and follow it up with a telephone call to him.
I didn't expect him to pick my call but telephoned all the same. Surprisingly he did. On introduction and why I had called, he said: "Come to my office tomorrow at ten," and banged the phone.
Come the appointed, time I was ushered to his office. He was shoeless, feet on the table and furiously banging on his micro-typewriter.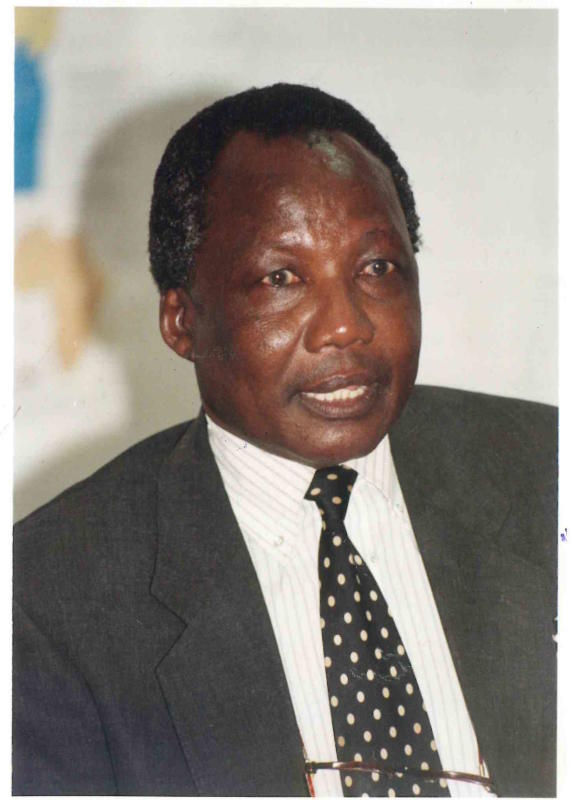 He didn't look up at me let alone ask me to take a seat. He simply picked a phone, one hand on the keyboard and called one David Kioko who was Features Editor.
When he came, again without raising his head, Bwana PO ordered: "Take the young man away and give him a desk and some work to do. Nyamboki (Cornelius Nyamboki the Managing Editor) will give him a letter as correspondent."
At the Features Desk, Kioko was surprised I hadn't carried a pen or notebook: "Young man, how do you come to work for a newspaper without pen and notebook? If Mr Ochieng got to know it, he will revoke your appointment right away!"
Anyway, I quickly caught up with newsroom culture. In those days, newspaper offices were like chimneys. Nearly everybody – including women - was a smoker. Also, the reporters and editors came to work with fumes betraying they had been to a kesha (late night sitting) and not in a church.
Breakthrough
Not long after I settled in the newsroom, somebody tipped me that Eliud Mathiu, a veteran of independence struggle and first Kenyan to sit in Parliament (called Legislative Council ) was still alive and spending sunset days at New Muthaiga estate. Many thought he was dead. I tracked him down and did a three-part series on him.
Bwana PO was so elated he instructed I be put on the payroll as salaried staffer. Much as Bwana PO was detached, even arrogant — he would never say "good morning" let alone shake hands with anyone (and there was no coronavirus yet) — he would appreciate a good job.
If he was happy with some story you had written or edited, he would walk up to your desk and say: "Well done, keep it up" and walk away without waiting to hear your response.
Actually, he never was patient listening, especially to youngsters whom he thought had nothing worth to say. When in a meeting and you said something he didn't like, he would shout at you: "You have no manners, how do you talk like that in presence of elders."
Bwana PO up to his demise remained a sharp dresser and expected it with everybody else. Once he came to the newsroom looking for somebody to send to the office of a Cabinet Minister.
It was a Friday and the three of us he found in the newsroom were in casuals. "Hopeless fellows," he shouted as he turned back, adding: "I am looking for someone to send and none of you is dressed up!"
He also appreciated order. As is usual for journalists to get "poached" and leave without courtesy, when leaving Kenya Times for "greener pastures" I wrote him a resignation letter thanking him for giving me my first job.
He liked it and wrote back to say "thank-you" adding that "it was decent of me to resign professionally."
Perfect Kiswahili
I would reunite with Bwana PO when I joined the Nation as senior writer and he had been recalled from retirement to be Revise Editor. This time, age had slowed and mellowed him, and we could casually chat and laugh.
Unknown by many, Bwana PO wasn't just master of English language but Kiswahili as well, maybe having had a stint working in Dar es Salaam.
One day at the Nation, I wrongly quoted late Mwalimu Julius Nyerere as having exclaimed in Kiswahili "kumbe hata wewe ulikuwa mbepari (So you too were a capitalist)", when taken to see a gas-cylinder manufacturing plant owned by late Jaramogi Oginga Odinga who he thought to be a socialist.
Bwana PO walked to my desk laughing and said pointing at the word "mbepari": "Nyerere would turn in his grave to see this. The correct spelling is bepari."
Next morning he dropped by my desk and gave me a Kamusi (Kiswahili dictionary). "Young man, you can keep that. I found I have more than one copy."
Fare the well Bwana PO.