I interviewed Philip Ochieng: This was the man I wanted to be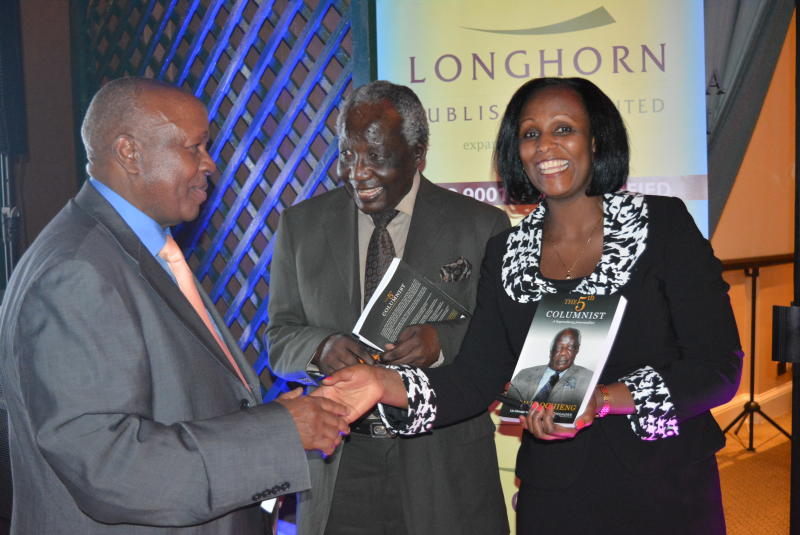 I was a research assistant for Philip Ochieng's biography, The 5th Columnist: A legendary journalist, and I dug into his life with a fine-tooth comb.
I must state in advance that much of what is spreading on social media about Philip is either false or flattering.
They say you can meet someone before you see them, and see them before you meet them. This is true, I met Philip before I saw him, and saw him before I met him.
He had a library in his house in Rongai, Nairobi; he had zero tolerance for mediocrity, did not suffer fools and knew his job.
No, it is not true that no one could touch his news articles. They also went through some editing, but few editors wanted to touch them – because you could mess with Philip, but you could not mess with Philip's written words.
Much has been written and will be written about Philip. But when I was working as a correspondent for the Saturday Nation and heard that Liz Gitonga-Wanjohi was writing his biography, I volunteered to do the research.
In the end, I got to meet the man whose columns I would read word for word. Before then, I tried to dig into his life as much as I could. I started with his former classmates at Alliance and got illuminating insights into Philip's childhood.
I then spoke with his critics too – some of them said they never forgavehim for making them feel illiterate with his arguments and for his perceived dalliance with the Kanu regime during his tenure at The Kenya Times. I spoke with journalists who had worked under him.
Armed with this, I made my way to Alliance High School. I needed to know exactly how Philip got all the English words he unapologetically used? Was he the top student there then?
I was lucky – one, I had already struck a rapport with the then Alliance principal, and two, I was an experienced interviewer by then, and could extract a story from the devil.
So I easily managed to get Philip's moth-eaten file at Alliance, replete with his apology letters to the legendary Principal Carey Francis. I will try to avoid the subject of the apology letters. Let's just say that at one point Philip sneaked out of school and went home, and Francis drove all the way to Philip's village, had a conversation with his father, and ordered Philip into his Volkswagen Beetle and back to Alliance they went.
Armed with all the background information on Philip, I made my way to Philip's house in Rongai.
Liz Gitonga-Wanjohi, the author, had warned me that Philip was an impatient man and that I would probably get only a 30-minute interview.
But I had already done my research, and I was not really going to Rongai to interview Philip, but to confirm what I already knew.
On reaching Rongai, I called Philip. He answered the call, and directed me to his home, about 200 metres from the main road. It was a rather large and, I daresay, lonely looking place for a man of so many words.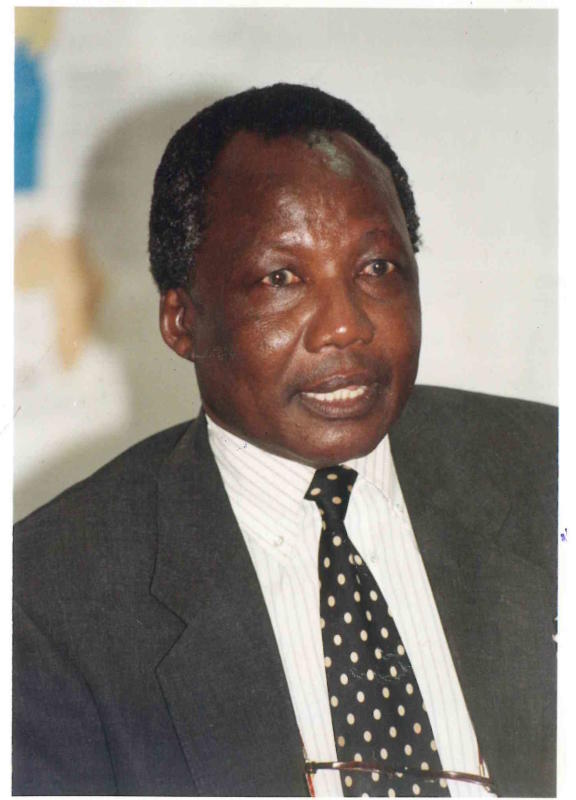 Philip met me at the gate and made sure I introduced myself before he let me in.
My interview started right there. I knew I had 30 minutes and intended to use every second. But I was not asking the hard questions first – I knew I had to win the man's trust first.
Brand of Christianity
So we spoke about his compound, about his house, how well he looked for his age. When he started getting impatient with the small talk, he ordered me into the house to "get done with it".
Once inside, I unleashed the dossier I had about him piece by piece, all phrased into questions.
Some of the questions caught him off-guard. His jaw dropped when I quoted his apology letter to Carey Francis back in Alliance, his dalliance with the Kanu regime during his tenure at The Kenya Times, his shouting in the newsroom and taking shots of whisky as soon as the newspaper went to bed.
In the end, what was meant to be a 30-minute interview took more than three hours.
It was never easy interviewing Philip.
If I had not done my homework, and refined my questions, the interview would probably have taken less than five minutes.
We spoke for hours during which we moved from his vast experience in the media to accusations that he was an arrogant atheist who loved using big words, to rumours that his newspaper columns were always clean and did not need editing.
We spoke about the private library in his bedroom—I was not leaving that house without seeing it.
In the end, I saw a Philip that the world had read but misunderstood.
The library was bigger than the libraries of some schools.
Philip read more books than the average university lecturer, and I saw all of them. I also got a signed copy of I Accuse the Press.
Yes, he went to university but did not graduate. Yet he ended up teaching journalism classes at the University of Nairobi.
Yes, he sneaked out of Alliance, and conceded, that like all restless souls, he was a cheeky boy–and he laughed about that.
And no, Philip, for all arguments against Christianity in his articles, was not exactly an atheist. I asked why he still retained the name Philip if he was an atheist.
He was not an atheist, he just did not believe in our brand of Christianity.
As for the accusation that he used long, hard-to-understand words, Philip said: "Those who say so do not read." He then went on about our country's poor reading culture.
I got my interview alright, and Philip saw me off to the place where I had alighted from the matatu. I was humbled.
This was the man I wanted to be.
A man I will probably never be.