Process to replace Chiloba at IEBC is defective, court rules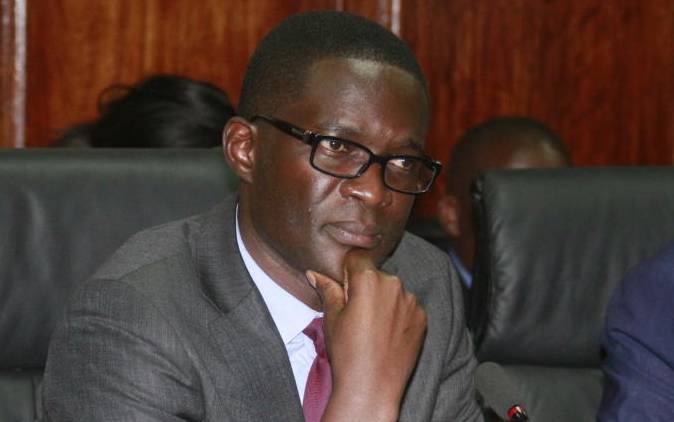 The electoral commission has been ordered to start afresh the process of replacing former CEO, Ezra Chiloba, who was kicked out of office two years ago.
The High Court stopped the Independent Electoral and Boundaries Commission (IEBC) from interviewing 10 candidates who had been shortlisted on grounds that the process was unconstitutional and marred by conflict of interest.
In stopping the Sh1.4 million recruitment process, the Employment and Labour Relations Court also ordered the IEBC to pay Chama Cha Mawakili the cost it incurred in the legal battle. The petitioner moved to court in June 2019 to challenge the process.
"In conclusion, judgment is hereby entered for the petitioner (Chama Cha Mawakili) against the respondent (IEBC) for a declaration that the recruitment process of the secretary to the commission or CEO be commenced afresh by IEBC and in strict compliance with applicable law," ruled Justice Byram Ongaya.
The commission had declared the position vacant after sending Chiloba home over procurement of election materials.
It is said that for the recruitment process, IEBC engaged a consultant whose terms of reference included generating a long list of applicants, verifying certificates and other testimonials for the shortlisted candidates and ensuring they had been cleared by the Ethics and Anti-Corruption Commission (EACC), among agencies.
Out of the 15 firms invited by the IEBC, Alpex Consulting Africa Ltd (ACAL) was awarded the deal in a letter dated March 28, 2019.
But the company raised queries, especially on potential conflict of interest whereby applications were to be channeled to the management and not commissioners; and contract management being undertaken by the acting director HR and Administration who would accept and approve deliverables, a role ought to be played by commissioners.
It was also not clear if the IEBC had adhered to related court rulings and whether adequate legal risk mitigation measures had been put in place.