Bill gives relief on clearance papers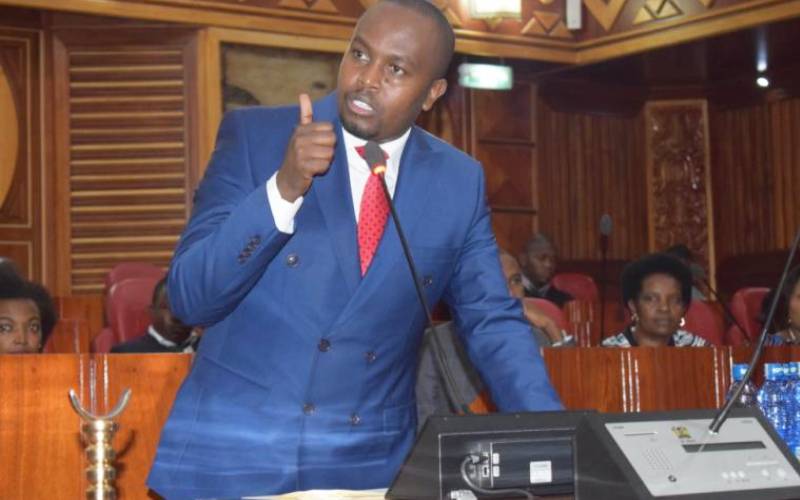 Job seekers will only provide clearance certificates to prospective employers once a formal job offer is made, a new bill proposes.
If the Employment Amendment Bill, 2019 becomes law, it will end the practice where job seekers have to furnish potential employers with the important documents during the application stage.
"This will cure discrimination around recruitment by easing the burden of many unemployed youth, mainly from poor backgrounds, who have to spend significant sums of money seeking employment," says nominated Member of Parliament Gideon Keter (pictured), who drafted the bill.
The proposed legislation targets certificates that are issued upon payment of a specified fee by agencies that include the Kenya Police, Higher Education Loans Board, Credit Reference Bureau and the Kenya Revenue Authority.
The documents allow employers to conduct background checks on potential employees and ascertain that, for example, they do not have a criminal record and that they are tax compliant.
Waste money
"If all the time you are going to apply for a job and are told to provide unnecessary certificates, you will run into debt," says Keter. "People send CVs to different places with these certificates and end up wasting money because they remain jobless."
The MP proposes that such background checks would only be necessary if a written contract of service is entered between the employer and would-be employee, if the Bill sails through Parliament.
"Once a person is guaranteed employment, they can discuss with the employer on how they would present their certificates."
The employer will, however, still be able to withdraw the job offer if the employee fails to provide the required documentation.
Keter says students joining government technical institutions would also benefit from a proposal that mandates the State to run the necessary checks on such applicants.
"Some people have their certificates withheld because they are unable to clear school fees. Why doesn't the government verify if the certificates exist as these technical institutions are government-owned?"