Witness reveals how Kenya Power staff used strangers to get tenders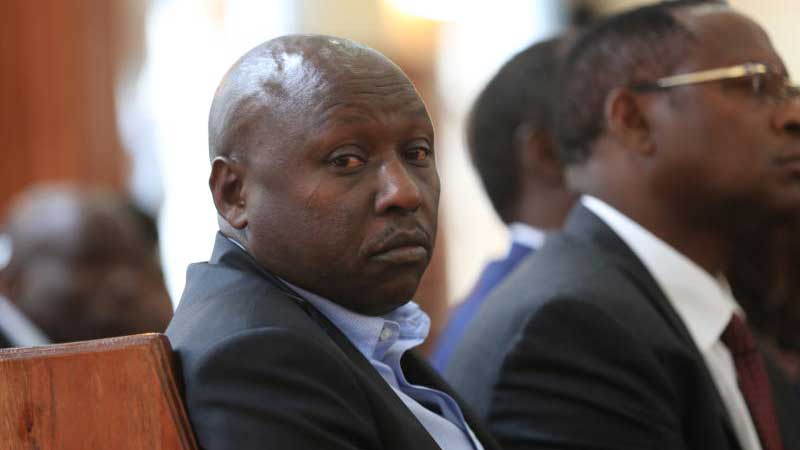 Kenya Power awarded multi-million shilling contracts for provision of labour and transport services to unqualified companies, according to witness statements filed in court.
This emerged yesterday during a pre-trial conference before Anti-Corruption Court Chief Magistrate Douglas Ogoti when lawyers representing the accused persons confirmed receipt of 19 witness statements and 37 pieces of documentary evidence to be relied on by the Director of Public Prosecutions (DPP).
Some of the witnesses claimed their personal details were fraudulently used to get the contracts while junior staff at the power utility company also described the illegal tricks used by their managers, leading to the loss of Sh159 million.
Some of the dealings included cases of companies getting contracts without having qualifications to deliver services, employees awarding themselves contracts through their private companies, irregular signing of tender documents and one individual registering more than 10 companies to bid for tenders.
School dropout
In one instance, a primary school dropout from Murang'a who earns a living washing people's clothes said she did not understand how her name and phone number were linked to one of the companies that benefited.
Mary Muthoni Githinji, 22, said in her witness statement that she was surprised when investigators asked how her telephone number appeared as a contact for Encom Limited.
"I am a Class Five dropout and don't understand what the contract was about. I have never engaged in any business since I dropped out of school as I stay at my rural home in Kagaa, Murang'a, as a housewife and also wash clothes for people for payment," said Ms Githinji.
Her statement is among those being relied on by the DPP to prove the case against suspended Kenya Power Managing Director and Chief Executive Officer Ken Tarus, who has been accused of abuse of office and conspiracy to defraud Sh159,195,364 through illegal tenders for labour and transport.
Mr Tarus was charged alongside a former finance manager, Harun Karisa, the general manager for networks, Daniel Tare, and the general manager for supply chain, Daniel Muga. Others were tender committee members Benard Muturi, Evelyne Amondi, Noah Omondi, John Njehia and James Muriuki.
The prosecution has stated that the accused conspired to irregularly award the multi-million shilling contracts for labour and transportation to companies that had no qualifications.
Another witness, Moses Werunga, who is a cleaner from Nakuru, told investigators that he did not understand how his details were acquired by Dynowatt Investment Ltd to get a contract from Kenya Power.
"I have never heard of or known the company my entire life and do not know how my details were used to secure the tender from Kenya Power," said Mr Werunga.
Unearthed details
Kenya Power's general manager for internal audit, Charles Cheruiyot, said in his statement that his office received information that some employees owned the companies that were trading with the power utility firm, and that their investigations unearthed the details that led to the charges.
According to Mr Cheruiyot, 67 companies that were awarded contracts were owned by the power firm's directors while 39 were given jobs despite being incorporated after the tenders for labour and transportation had been issued.
"We found that nine firms had key employees being Kenya Power staff and the decision of the tender evaluation committee to include them and evaluate their bids was inappropriate. We also found that more than 67 per cent of the companies did not meet the required qualifications," Cheruiyot said.
He also stated that the tender documents were signed by two people when the regulations demanded that they be signed by three managers.