Voting is a sacred obligation; let us go out and register as voters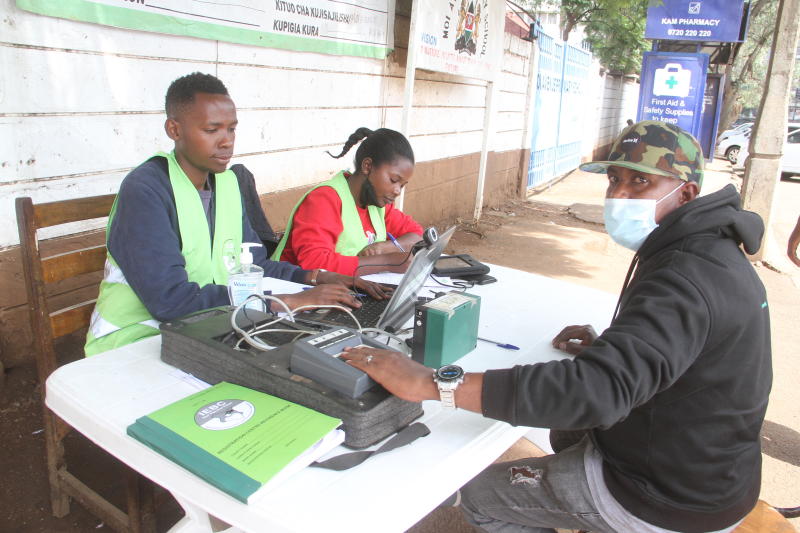 The Electoral and Boundaries Commission (IEBC) this week rolled out the second and final phase of mass voter registration. Kenyans who will not have registered by February 6 will have no one to blame but themselves when the elections come later in the year.
Usually, however, Kenyans who fail to register shout the loudest during polls, blaming the IEBC officials and and urging politicians to put pressure on the electoral body for leaving them out.
Rock hyraxes (rock rabbits) lack tails because they failed to take the distribution of tails seriously. A story is told that a long time ago, the rock hyrax's grandmother was in charge of distributing tails to all animals.
So the rock hyrax decided that because the tails were 'at home', he would not bother so much as, in any case, his grandmother would not fail to spare the best tail for her grandchild.
So as other animals scrambling for tails in his grandma's homestead, the rock hyrax was out playing. The rock hyrax returned home in the evening, demanding his tail, only to find that all tails were gone.
The grandmother regretted that the tails were given to the needy animals and that the rock rabbit was seemingly not serious about it. As such, rock hyraxes lack this significant balancing and communication body part.
That is precisely how some Kenyans will be once the voter registration is over. Some Kenyans delay to register as voters for reasons that are not clear. Others claim they are busy with other 'useful' work, but when the deadline is over, they suddenly realise that it is their right to vote. They rush to register only to realise that it is too late to do so. Then on voting day, they turn up demanding to vote using improper documents.
Then politicians start castigating the IEBC officials for not allowing their 'supporters' to vote. It ends in premium tears!
Every Kenyan must pursue their democratic right of suffrage by registering as a voter. Politicians should marshal their resources to ensure all potential voters are registered and ready to vote come August 2022.
This is the time to get the 'tails'. When our grandmother (IEBC) has distributed all the tails and the time elapses, no one should demand for an extension, favours or arm-twist IEBC to register.
Deputy President William Ruto has already told his supporters to register, saying "our single most patriotic duty is to have a voter's card." Raila Odinga is also encouraging eligible voters to register "…we will not sleep, we will match daily to ensure our supporters register as voters". Politicians can be divided on other things, but they must speak in one voice and urge their supporters to register as voters.
Going by the history of voting, this generation is lucky. Years back, voting was a life and death affair. For instance, we learn that the founders of the United States placed severe limits on voting—the chance we have today was not there.
In the 1700s, the voting right in the United States, the then frontal democracy, was only approved for white property holders. Then, the hoi polloi had no right to elect leaders neither were blacks and people of colour given passes to polls.
The process was also hectic. People voted in courthouses in front of a judge. A voter would swear with a Bible in their hand to vote once. It was strenuous, but the generation of the time took the task seriously.
Exercising our democratic right through voting is a significant democratic doctrine that we should pass on to posterity. That is why we must give this voter registration exercise the attention it deserves. Voting is a sacred duty, go out and register as a voter today. I have done my part.
Dr Ndonye Is a Lecturer of Communication and Media. @Dr_Mndonye