Mbita MP's house burnt day after winning ODM primaries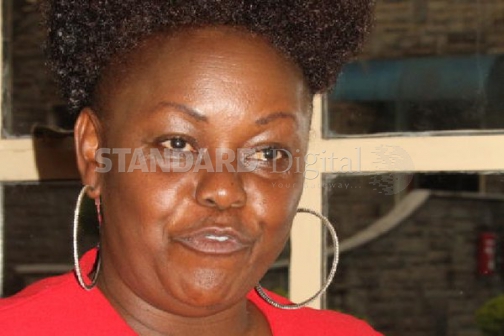 Mbita MP Millie Odhiambo's home was burnt down just a day after she won the ODM nominations.
The house at Urianda village, Lambwe ward in Mbita constituency, was burnt down by unknown people last evening in what the MP attributed to protests by her opponents after she won the primaries.
A mob is said to have torched the only house in the compound, destroying household items. Ms Odhiambo claimed that the attack had been intended to eliminate her because of her victory in the ODM primaries.
She recorded a statement at Mbita police station.
"It is true that my house has been destroyed by a mob that wanted to eliminate me for political reasons," she said.
The MP said some residents dislike her because she was not born in the village.
"I was given that land by my sister but some of those people have been calling me a stranger. That is why they are looking for every means to harm me," she said.
The legislator said some people had been targeting her since she was declared winner on Monday.
"Earlier they intended to attack my vehicle at Koyani village but I evaded them, so they resorted to burning my house," the MP added.
The value of the property destroyed was not immediately established. Homa Bay County Commander John Omusanga said officers were investigating the attack. On Monday, one of the MP's bodyguards died after being run over by a vehicle owned by one of her opponents at a polling station in Lambwe. [James Omoro]
To fight drought, involve communities
According to the latest information from the Meteorological Department, rainfall will be poorly distributed in April, May and June, and this will have a serious impact on agriculture