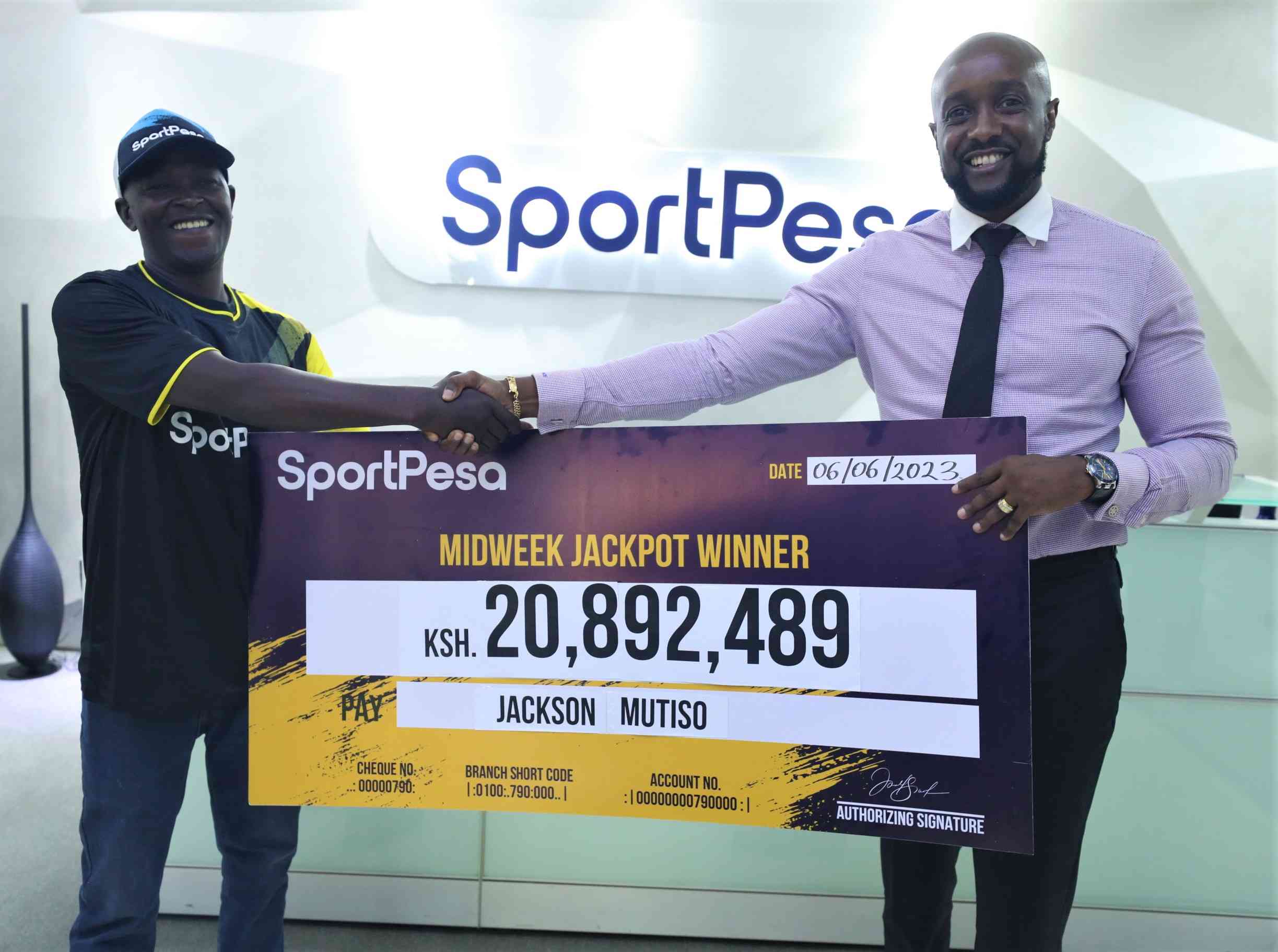 Jackson Mutiso Muli is the latest millionaire in town after bagging Sh 20 million SportPesa Midweek Jackpot.
The 42-year-old has joined the coveted millionaires club after correctly predicting the 13 game midweek jackpot. The feat saw him walk home Sh 20, 892,489 richer.
The father of three noted that he has been a loyal member of the leading gaming firm, but this has been his biggest win so far.
The Machakos County resident said he will utilize the funds won to accomplish his long term dream which is to buy a plot and put up residential houses.
The wheel loader at a battery manufacturing firm in Athi River confesses that his story and journey spanning over 20 years at work has been marked with hard work, dedication and lots of patience.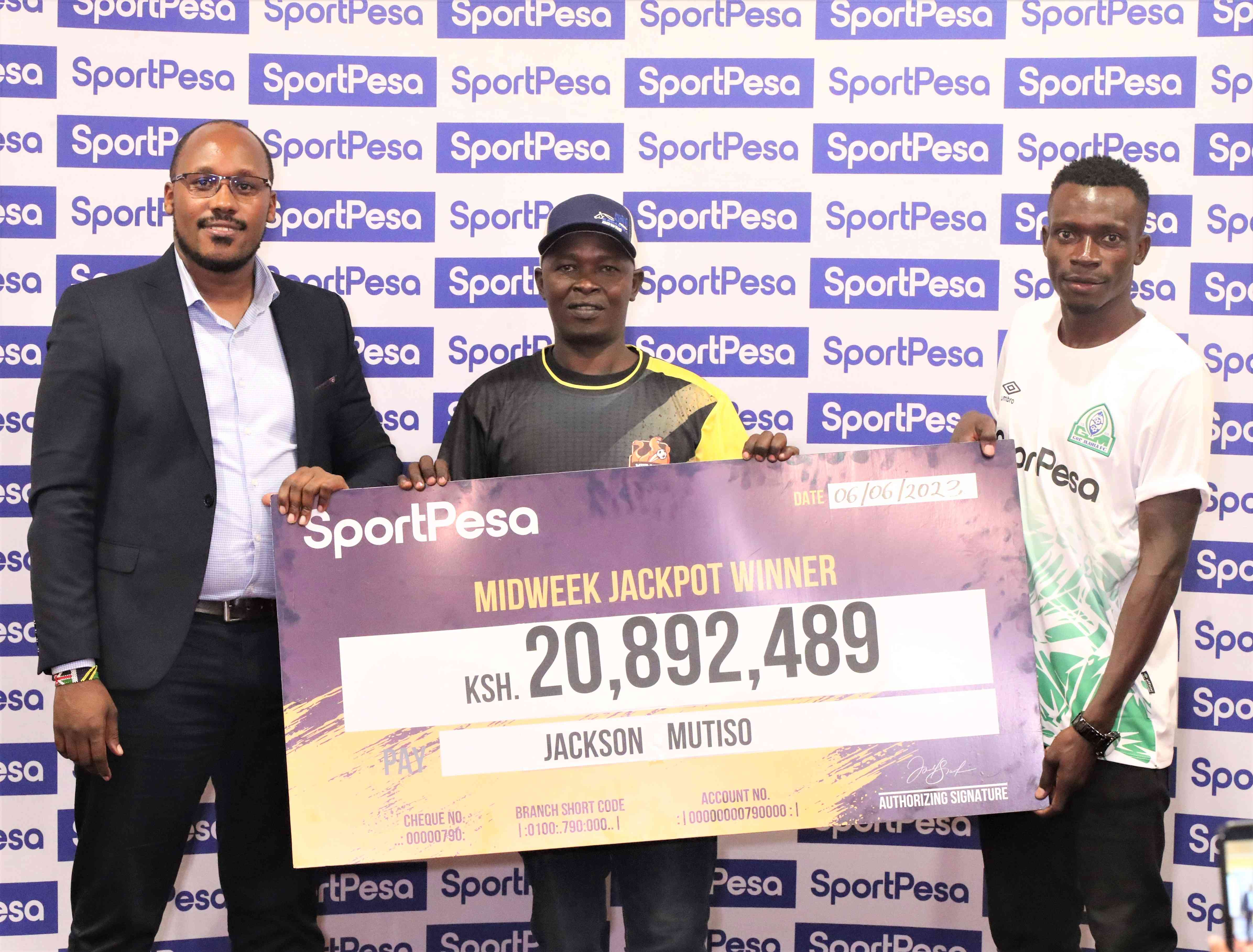 "Patience pays. With just Sh 99 shillings stake that I used last week to play the Midweek Jackpot, my five years of being a SportPesa customer has bore fruits.
"I have been patient, I always play responsibly, you'll neither see me use a single coin from my salary to bet nor see me waste company time to analyse games. I do all that at home," he remarked.
Mutiso, who was flanked by David Murimi, a 35-year-old electrician from Embu who correctly got 15/17 predictions to win a Sh 2,141,207 bonus in last week's SportPesa Mega Jackpot, noted that his eyes and focus is now on the big prize – the SportPesa Mega Jackpot that currently stands at Sh 304,947,474.
Mega Jackpot bonuses begins from 12 correct predictions while Midweek Jackpot bonuses starts from 10 games predicted right.
"We are proud to see that Mutiso and Murimi take back home their millions and have good plans to make good of their winnings.
"We advocate for responsible gaming and will always be available to link our customers with financial advisors," SportPesa's Chief Operations Officer, Bernard Chauro underlined.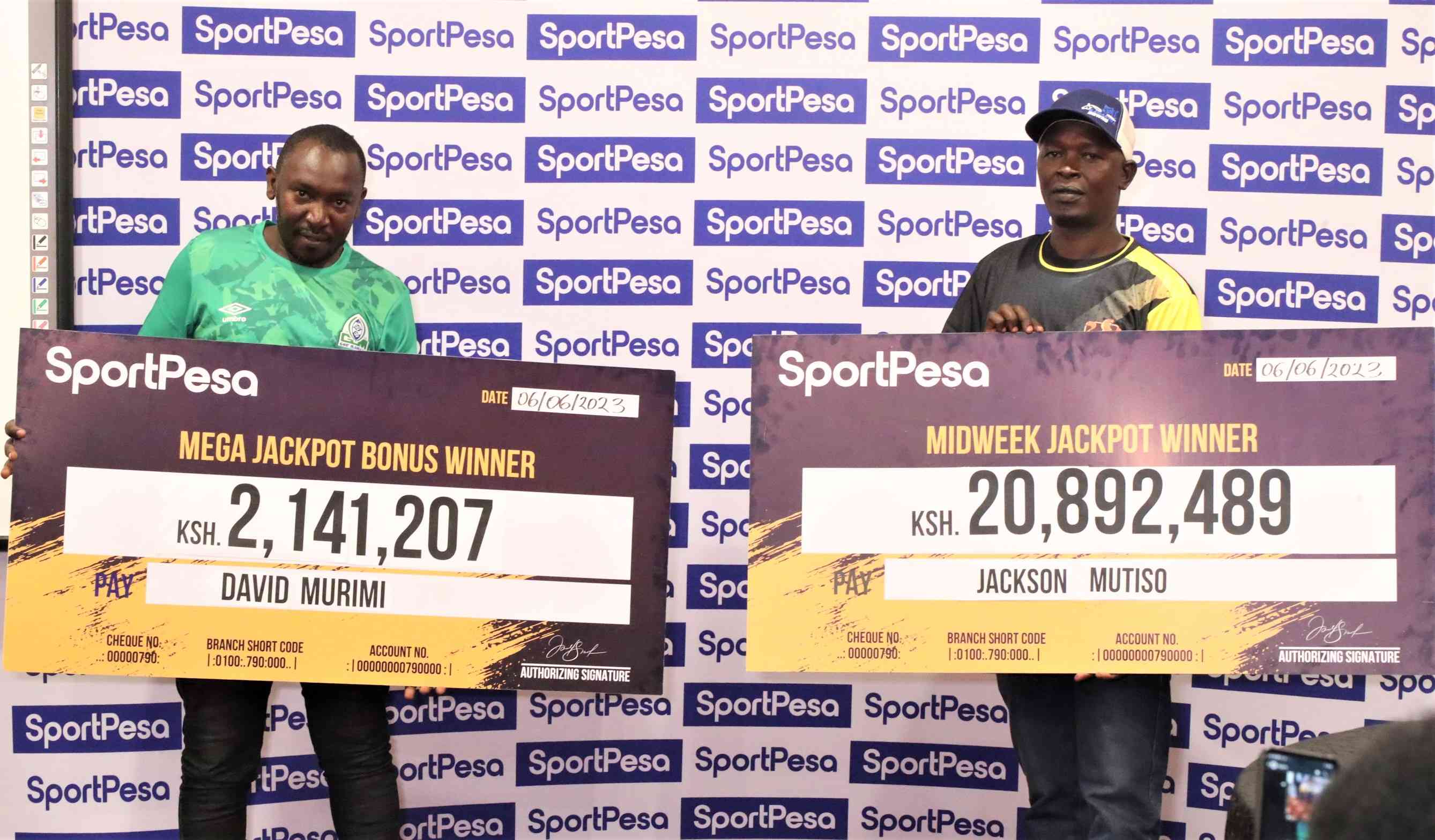 Chauro said the company remains committed to supporting the development of sports, impacting lives while advocating for responsible gaming among its customers.
He also affirmed that the Midweek Jackpot comes in fresh at Sh 10 million and customers can give a stab at it for just Sh 99 to stand a chance of joining their ever growing millionaires club.
Mutiso just comes two months after another winner – Stephen Ojwang' pocketed Sh 23,027,939 shillings in the Midweek Jackpot.
Related Topics