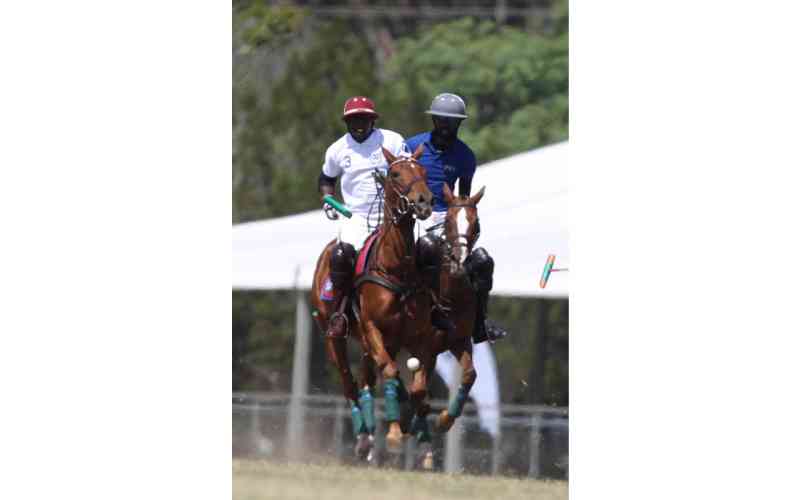 Huskies won their first two matches to show-off their intention of lifting the Kyambu Cup as the second tournament of the season hit-off at Northern Kenya Polo Club in Timau on Friday.
Huskies beat Thunder 2-1 in their opening match before hammering Cossack 5-1 in the second match.
Huskies team of Vishal Somaia, Izzy Stichbury, Lochy Murray and Kelvin Jumba were in a class of their own with Jumba providing the necessary assists for the winning goals.
"It was a good day but with some mixed results in our third match. I believe we are still on the way to our second title after a good start last weekend," said Jumba.
Last week, Jumba was in the Round Up Turbo team of Izzy Voorspuy, Izzy Stickbury and Geoff Morley that lifted the Timau Stores Cup at the same venue.
If Huskies win the senior tournament this weekend, it enhances the chances of Jumba improving his -1.5 handicap upwards ahead of crucial tournaments later in the season.
In their third match, Huskies lost 7.5-5 in the hands of Luna Sensation.
Earlier, Cossack had settled to a three all draw with Thunder for them to bow out of the title contention leaving it in the hands of Huskies and Thunder.
Related Topics