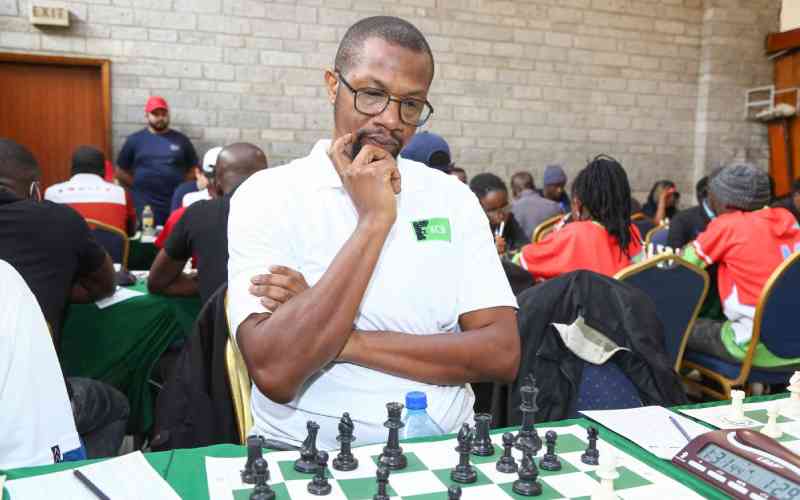 Defending champions KCB Chess Club and Nakuru Chess Club took an early lead in the 2023 Kenya National Chess League after dominating the season opening four rounds played over the weekend.
KCB lead the standings with three points same as Nakuru. The bankers are however top due to a superior tie break of 15 points. Nakuru have 12 tie break points.
The bankers begun their campaign with a 4.5-0.5 win over NACHA Kings, a similar score line they posted in their win against Anchor Chess Club and Westlands Chess Club.
They would however fall down to Nairobi Chess Academy and Club 3.5-1.5.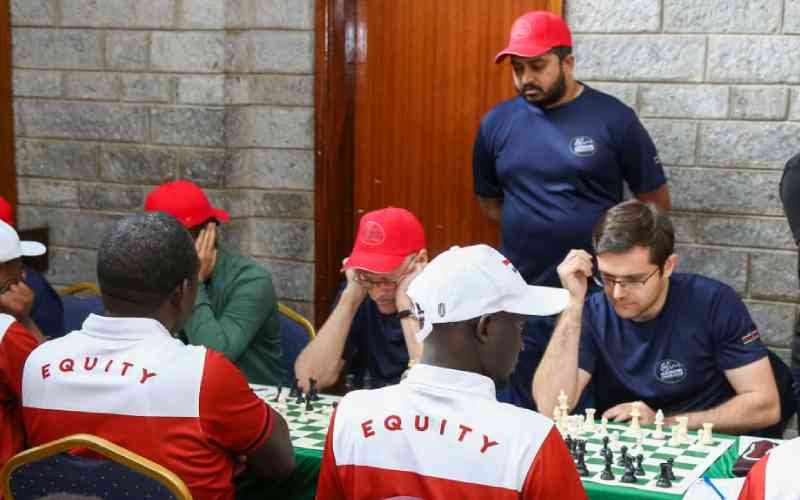 On the other hand, Nakuru Chess Club defeated Westlands and Nairobi Chess Academy and Club 3-2 before edging out Knights Chess Academy 4.5-0.5. They lost to Anchor Chess Club 3.5-1.5.
Nairobi Chess Club, JKUAT and Black Knights are the only unbeaten three sides in the league so far.
Nairobi drew with Lighthouse Alpha and Black Knights 2.5-2.5 before hitting Equity Chess Club 3-2. JKUAT on the other hand saw off Kisumu Chess Club 4.5-0.5 and Elite Chess Academy and Club 3-2. They drew 2.5-2.5 with Kenyatta University.
Dyastar University are bottom after losing all their opening three matches.
Related Topics