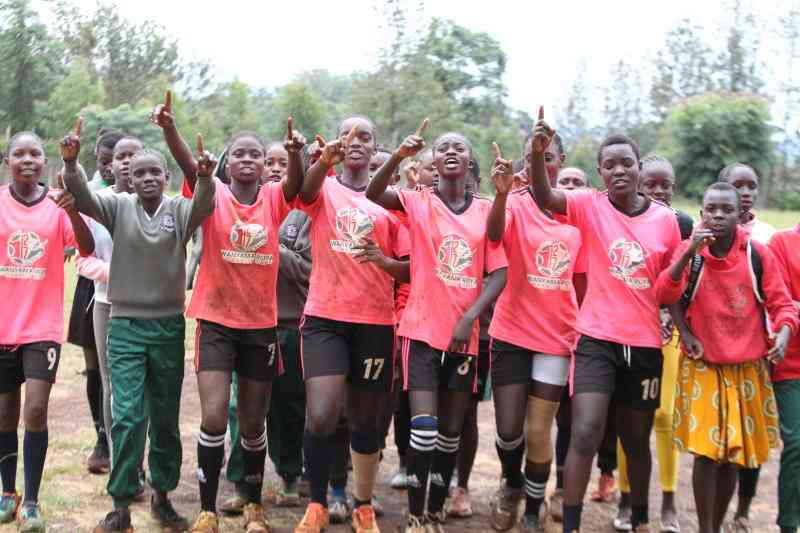 Adrenaline will rise as the battle for bragging rights takes centrestage at this year's Kenya Secondary Schools Sports Association (KSSSA) National Term One games in Eldoret.
At stake are national trophies and tickets to this year's Federation of East Africa Secondary Schools Sports Association (FEASSSA) games set for Huye, Rwanda in August.
Champions from eight regions will be battling for trophies in rugby 15s, basketball, hockey, handball, athletics, crosscountry and swimming.
Rugby 15s contest returns to the national games after a three-year break with new champions set to be crowned in the absence of 2019 winners Kakamega High.
Former champions Mangu School will be seeking to announce their return to the big stage with a bang having been in the cold for a very long time.
They launch their campaign in Group A against Eastern champions All Saints and a victory in their opening game will boost their confidence.
In the first Group A match, Nairobi champions Ofafa Jericho will face off with homeboys St Patrick's Iten.
The city boys will be banking on their good run that saw them trounce Nairobi rivals including former national holders Upper Hill to qualify for the games.
Ofafa coach James Kaili said that he will not pressure his charges with high expectations and only wants them to play a game at a time.
"Every team in the competition desires to win the title and so do we but I will nor pressure my players lest they fumble when it matters most. We have worked very hard to qualify and also agreed that we will only focus on the task at hand," Kaili said.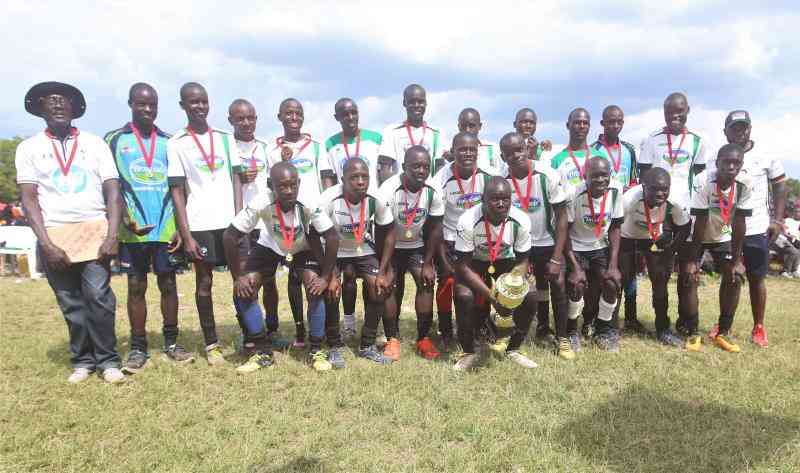 Rift Valley sports powerhouse St Anthony's Kitale will be hoping for a memorable debut in the game of odd balls having made themselves a name in hockey and football.
They take on Nyanza region's Kisii School in the second Group B match. In another Group B encounter first rising Butula Boys from Western will tackle Coast region's Kwale High.
Butula coached by Shimenga Livondo the man behind St Peter's Mumias previous successes in the sport will be out to prove that their qualification was well deserved.
They almost missed a slot at the national games after losing to Koyonzo in the semis but were given a lifeline when Koyonzo was disqualified for fielding an ineligible player. They went ahead to beat Vihiga in the final and seal their place on the big stage.
"We want the national title, I have built this team from scratch and I know that they have what it takes to excel and lift the trophy," Shimenga said.
In basketball, boys defending champions Dr Aggrey from Coast will begin their campaign in Group B against Onjiko from Nyanza while former titleholders Laiser Hill from Rift Valley will take on North Eastern's Sabunley.
Dr Aggrey, Onjiko and Laiser Hill will battle for the top two spots in their pool so as to improve their chances of winning this year's trophy.
In Group A, favourites Dagoretti High from Nairobi will lock horns with Western champions Friends School Kamusinga while Central's Thika High play Lukenya School.
Dagoretti captain Jesse Eugine said that they are now focused on winning all the group matches.
"This year's competition will be very tough because most of the teams were at the national games last year. All the top teams secured their return to the games which only means that they are well prepared."
Girls defending champions Kaya Tiwi from Coast will play Hon DM Amin of North Eastern in their opening Group A match while returnees Butere Girls from Western will take on Nyanza's Ototo.
In Group B regulars Loreto Limuru from Central will entertain Our Lady of Mercy South B while St Joseph's Kitale will take on Eastern champions Clay International.
Tuesday fixtures
Ofafa Jericho v St Patrick's Iten
Mang'u v All Saints
St Anthony's v Kisii School
Kwale v Butula
Basketball
Boys
Lukenya v Thika High
Dagoretti v Kamusinga
Sabunley v Laiser Hill
Onjiko v Dr Aggrey
Girls
Hon DM Amin v Kaya Tiwi
Butere v Ototo
Loreto Limuru v OLM
Clay International v St Joseph's Kitale
Hockey
St Anthony's v Meru School
Maseno School v Nairobi School
Musingu v St Charles Lwanga
Kapsabet v Mang'u
Girls
St Joseph's Kitale v Hillcrest
Nyamira v St Charles Lwanga
Afraha v Loreto Limuru
AIC Nyayo v Tigoi
Handball
Boys
Handege v Mbooni
Kamito v Hospital Hill
Tsangatsini v Sabunley
Manyatta v Musingu
Girls
Hon DM Amin v St Joseph's
Kaya Tiwi v Nyathuna
Dagoretti Mixed v Moi Kamusinga
Dr Charles Muli v Miranga
Related Topics