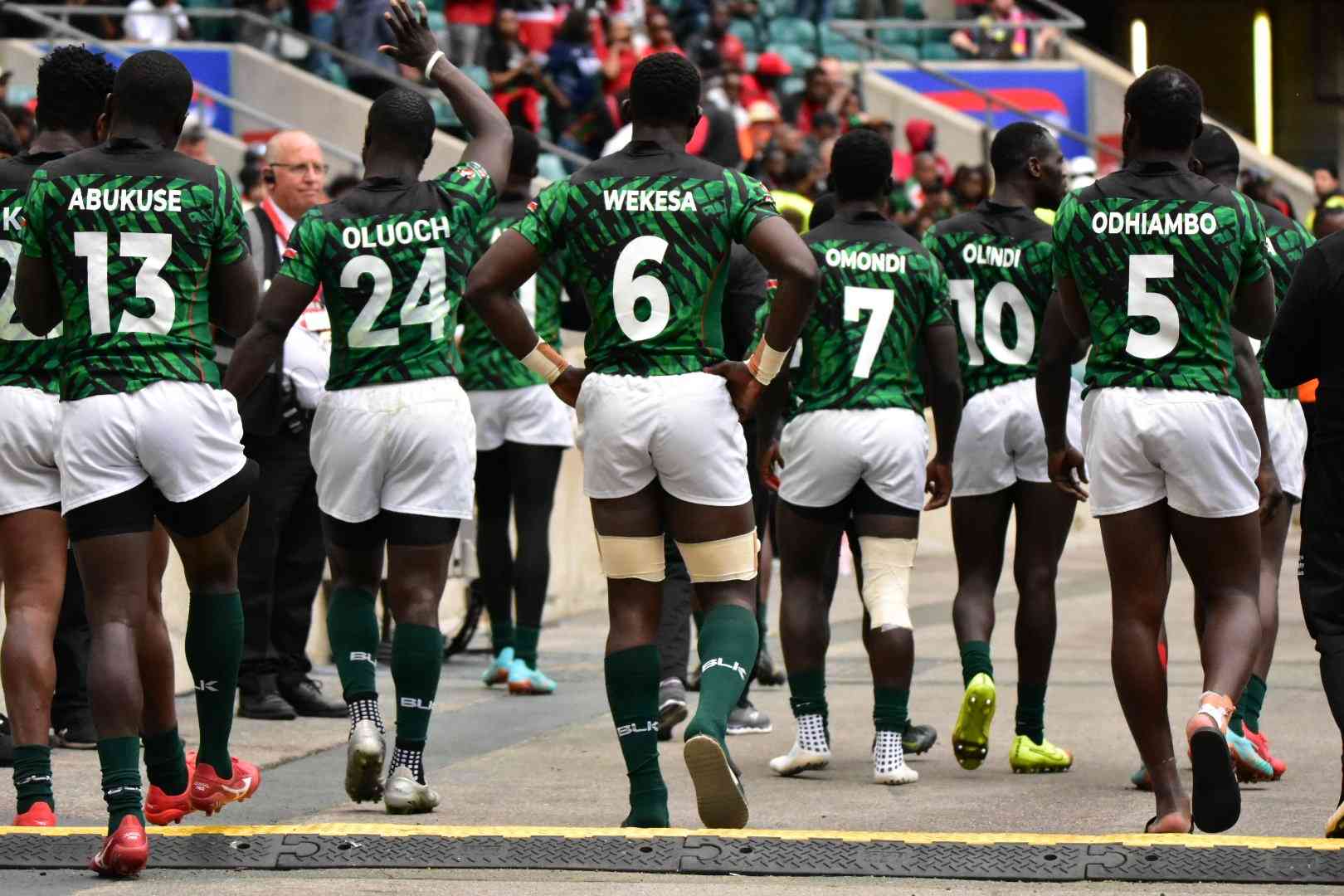 Kenya Sevens were on Sunday relegated from the World Rugby Sevens Series for the first time in 20 years.
Kenya lost 12-7 in the relegation playoff final to Canada at Twickenham Stadium, London,
The defeat brought tears and heartbreak to Kenyans who have now lost their status as a core team on international rugby's elite sevens series for the first time in two decades.
The four-team relegation playoff — part of the HSBC London 7s, the 11th and final stop of the men's season — was a product of the World Series reducing the number of men's teams to 12 from 16 next season to align with the women's competition and the Olympic field.
Despite carrying a lot of optimism and expectations, their dreams, goals and push ended in tears once again after another poor show was added to the long list of Shujaa's misses and anguish of their 2022-2023 calendar.
Many rugby fans expected Kenya to compete for titles alongside the world's best Argentina, Fiji, South Africa and Australia in Cape Town.
Lately, however, Shujaa had been reduced to whipping boys.
After the relegation, Shujaa have a lot to lose.
Kenya Sevens have to reach Africa Sevens final in 2023 or come third if South Africa win it, then go to the two-weekend challenger tournament featuring 12 teams from around the World in April 2024, for them to be promoted back.
The Standard Sports reveals some of the challenges that will be brought by relegation;
1The 3-year Sh126million SportPesa deal since Shujaa is no longer playing at the HSBC World Sevens Series.
2 Loss of funding from World Rugby which will impact player salaries, team operations
3 Difficulty in attracting new sponsors due to lack of top competitive play
4 Reduced exposure and development opportunities
5 lack of players exposure and development-The 2023 season brought new stars led by Kevin Wekesa
6 Fewer tournaments and reduced opportunities to playing high ranked teams in build up to key events like Olympics, World Cup
7 Failure to attract new talents since lack of necessary platform to develop and grow
8 Decreased international visibility will impact brad visibility with lack of regular action
9 Potential loss of player-many experienced players might opt to retire and therefore lack of transition and inspiration for future players
10 Kenya will be lowly ranked by World Rugby
11 KRU will have to source for sponsorship to keep the players active and participate in tournaments across the world.
Related Topics