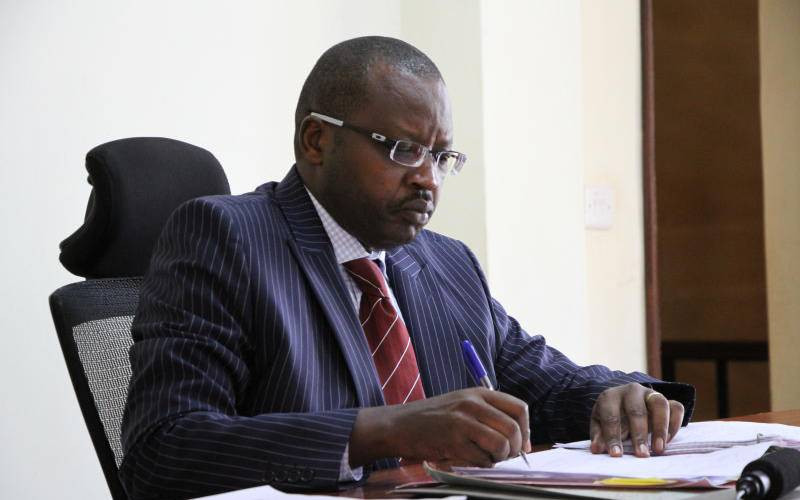 A Nakuru woman wants to destroy six family graves in Njoro, Nakuru County, including her grandchild's.
Hannah Njoki says the six kin should not have been buried on a nine-acre piece of land, at the centre of a court dispute between herself and her brother David Karanja.
Since 1997, Njoki and Karanja have been fighting over control of the estate of their late father Samuel Kabaiku who died on July 31, 1988.
Njoki wants Nakuru High Court Judge Hillary Chemitei to allow her to subdivide the property into seven portions, by constructing a road over the graves.
She argues that those buried in the graves are her brother's loved ones and that she did not support their burials.
"The burial sites do not belong to beneficiaries of the estate and majority of them were buried without the authority of the extended family," submits Njoki.
She wants Karanja to remove the graves to facilitate the road placement.
Njoki accuses Karanja of burying his grandchild on the land in 2021, in an attempt to stop subdivision and distribution of the estate to their siblings.
"Karanja buried his daughter's child on the part where a road was supposed to pass through," she states.
She also condemns her brother for allowing his son, Francis Maina, to put up structures on the property without consent from other beneficiaries.
The 60-year-old says her brother is abusing the court process, ignoring the fact that she was the one who was holding trust on behalf of her siblings.
She says it was her parent's wish that each of them should get 1.5 acres from the estate, adding that she engaged a surveyor to subdivide the land after the court gave her consent following an application on January 25, 2019.
Mediation talks collapsed on June 30, 2021. Karanja, through his lawyer Owino Oenga, wanted the survey plans for subdivision changed. He claimed Njoki did not consult him or other family members before the subdivision.
Karanja feels more entitled to manage the estate because he is the first-born son, while Njoki, who is the first-born child, claims she is more responsible.
Njoki has been the administrator of the estate since March 3, 2015. The case will be mentioned on March 28.
Related Topics