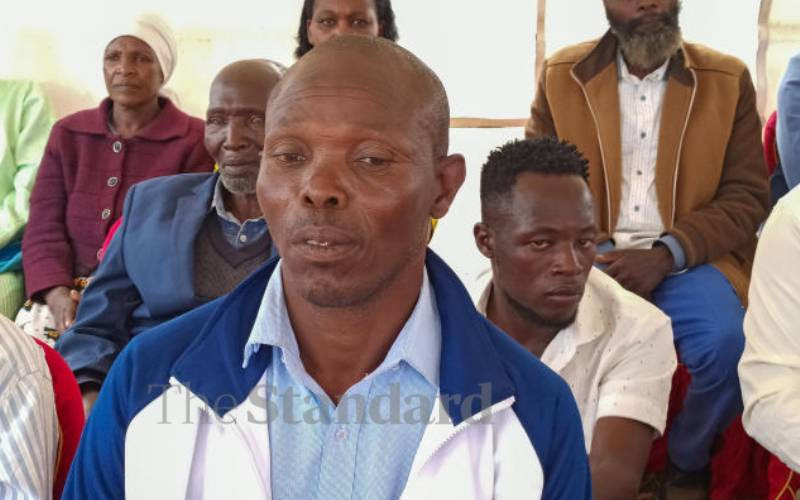 Residents of Gacuhi village in Njoro, Nakuru County, have welcomed the return of a man freed from jail after 12 years behind bars.
John Macharia, 52, was convicted of rape in 2010 and slapped with an 18-year jail term, part of which he served at the Nakuru GK Prison and Naivasha Maximum Prison.
After concluding the sentence last week, Macharia – now a pastor with a diploma in theology to boot – was picked up from prison and escorted home by close relatives and friends
"The first person I met upon release was a sister to the girl I was accused of raping. I asked for forgiveness," said Macharia.
Macharia, who still maintains his innocence, claimed that a neighbour framed him for the rape.
"I used to diligently work for the neighbour on their farm and the allegations came as a shock. They lined up witnesses against me and I lost the case. It was painful," said Macharia.
The enormity of the conviction hit him hard when the case was concluded at the Nakuru Law Courts after seven months.
"I was 40 by then. Losing 18 years of my life at that age felt like a death sentence. My wife was 30 years old. To me, she no longer had a reason to wait and stand with me," said Macharia.
Luckily, his wife Rebecca Wanjiku vowed to stick with him and await his release.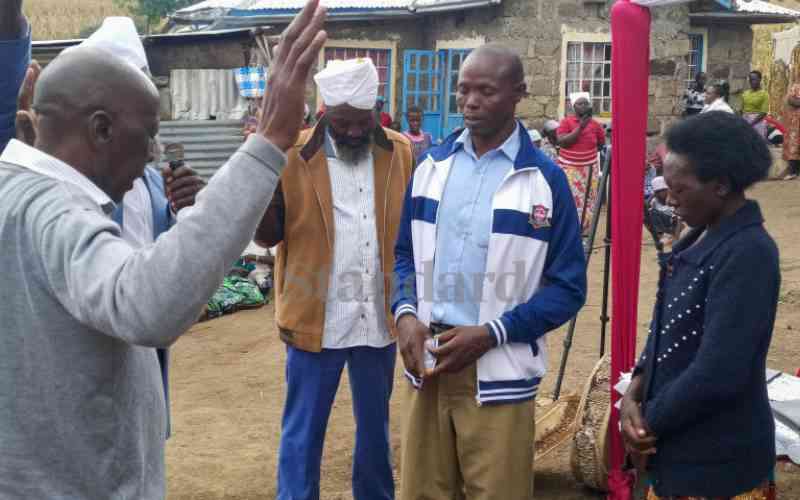 "She refused to move on without me and insisted that she would fight for my release through an appeal or wait for the jail term to end. I never knew she was that strong," said Macharia.
Rebecca Wanjiku
At the time, the couple had a 4-year-old daughter and a son aged 2 who were put under the sole custody of their mother – Wanjiku.
To make ends meet, Wanjiku worked on local farms and sold their only cow to settle legal fees incurred during their failed attempt to fight against incarceration and appeal.
"Life became very difficult for my children and me. I couldn't stand his accusers. I felt stigmatized and isolated for the crime my husband was accused of. I sunk into depression. I would fall sick often and doctors found nothing wrong with me. They counselled me," said Wanjiku.
She added, "I started working on my well-being by forgiving his accusers whom I had to come across every day and financial stability. In the afternoon, I would do house chores and work on our farm. The pressure on me to provide for our children was great and this hampered some of my planned visits to my husband."
During this period, Macharia had enrolled for a diploma in theology at the correctional facility. He became popular among other inmates as he regularly preached to them after graduating.
"It was after concluding the course and my behavioural change that my sentence was reviewed from 18 years to 12. This gave me a new lease of life as I waited for the term to lapse," said Macharia.
In the free world, Wanjiku focused on rebuilding their family fortunes and educating their children.
The fruits of her hard work were evident as Macharia could no longer recognize their matrimonial home.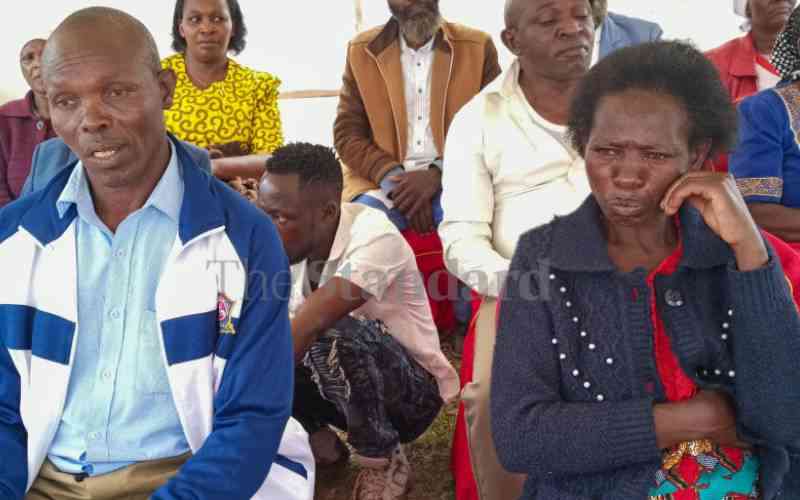 "I didn't leave her any form of savings. I found that she had bought another cow and now sells milk to other residents. The mud-walled house I left has been replaced with a stone house," he said.
The new house is nestled a maize plantation.
"I feel so indebted to her. Our daughter and son are in Form Four and Two respectively. The fact that she waited on me and remained faithful to our marriage is overwhelming. I feel that my children have lost a lot that I should have offered as a father but are committed to repaying for the lost time. I will now be preaching to the community," said Macharia.
As a way of welcoming him back to the community, the residents made an offertory which Reverend Joseph Mugweru said would help Macharia re-enter society.
"I urge communities in Kenya to embrace ex-convicts back to society as they return changed persons. Neglecting and sidelining them can only worsen them," said Mugweru.
Related Topics