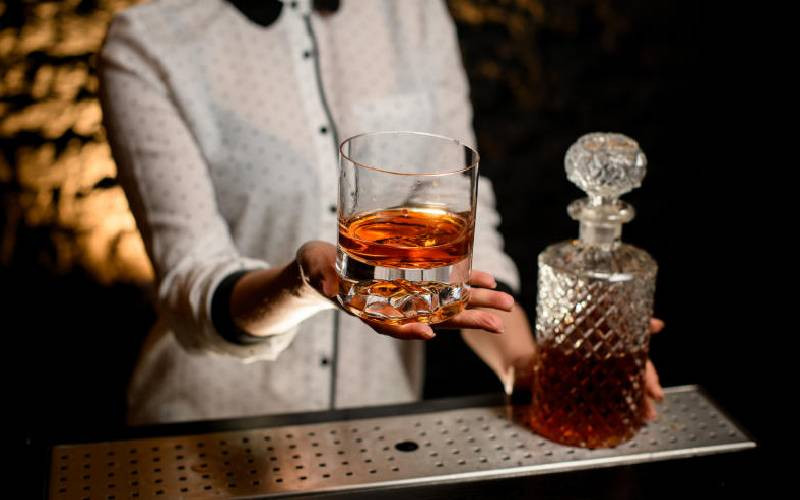 Some foods and drinks can make it harder to conceive and, if you succeed, can harm your unborn baby.
Here are the top five foods you should avoid if pregnant or trying to conceive.
Alcohol: It can be passed to your developing baby, according to specialist obstetrician and reproductive health expert Dr Kaliti Stephen. "If a mother consumes alcohol when she is pregnant, it raises the risk of miscarriage and stillbirth in addition to foetal alcohol spectrum disorder, which can cause mental and physical problems for your baby," he says. But it's not just while you are pregnant: alcohol consumption is also linked to a reduced chance of falling pregnant.
Caffeine:How much coffee, tea or caffeinated soft drinks you have should be limited when trying to conceive, even though it doesn't prevent getting pregnant. Caffeine in large amounts is associated with an increased chance of miscarriage, according to Dr Kaliti. "If you take too many caffeinated drinks while pregnant, you also risk complications, such as low birth weight."
Oily fish: According to the US National Health Service (NHS) website, eating too much oily fish can harm an unborn baby because they may contain pollutants such as dioxins and polychlorinated biphenyls. Oily fish such as salmon, mackerel and sardines are rich sources of nutrients, so it may seem surprising that experts recommend not going overboard while trying to get pregnant. The NHS also adds that pregnant women should avoid ready-to-eat, cold-smoked or cured fish because it could be contaminated with listeria bacteria, which can lead to listeriosis, cause miscarriage or stillbirth, or make your newborn baby seriously ill.
Foods high in vitamin A:Wonder why eggs and liver repulse some pregnant women? These foods and fish oil should be avoided if you are trying to conceive, according to experts. That's because overconsumption of vitamin A can cause malformations in the foetus. When consumed in excess, vitamin A can be harmful to an unborn baby, causing malformations to the foetus that include spina bifida (abnormal development of the spine), small or no eyes, harelip, cleft palate, absent or deformed ears, and deformities of limbs, kidneys, genitals, heart, thyroid gland and skeleton, according to the committee on toxicology at the Food Standards Agency.
Transfats: Eating too many trans fats is associated with an increase in infertility and can affect the length of gestation, dietitians say. Trans fats, found in margarines, cakes, biscuits and fast food, should be avoided if you are trying to get pregnant. "Intake of trans fats is associated with an increase in infertility and can affect the length of gestation, which could lead to developmental defects and miscarriage,"' says Dr Kaliti.
Related Topics