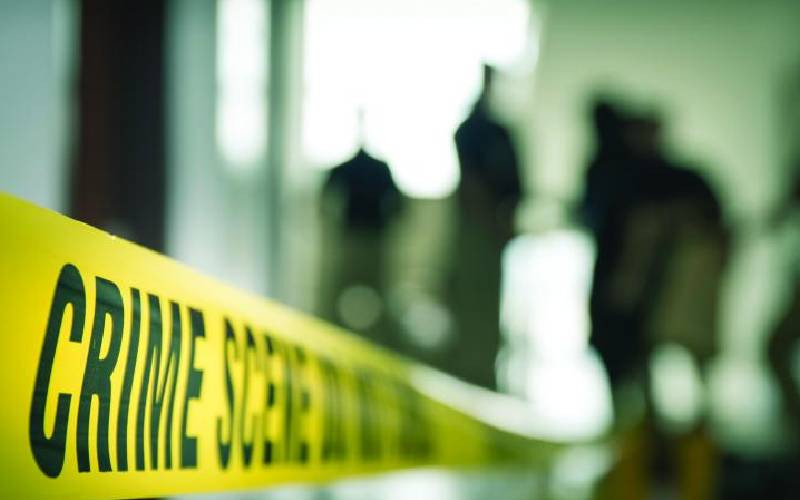 Residents of Nyangera Kambajo village in Bondo, Siaya County, are still reeling from shock after a woman killed her daughter and mother before taking her own life on Tuesday night.
The woman, identified as Macrine Atieno, also attacked her boyfriend with a panga, leaving him with serious injuries under unclear circumstances.
Usire sub-location Austine Bunde said they are still investigating the incidents to establish why Atieno brutally killed her ten-year-old daughter and her mother, 60, and attacked her lover before committing suicide.
The man the woman attacked was taken, by neighbours, to Bondo sub-county hospital where he is admitted.
Bunde said he received a call informing him of an attack in a house in the area.
"I was informed that a man had been attacked in his house by somebody known to him. We rushed to the scene and took him to the hospital," said Bunde.
The victim, the chief said, told him that Atieno went to his house and attacked him with a panga.
After attacking her boyfriend, Atieno went back to her mother's home where her body was discovered, dangling from a rope on a tree on Wednesday morning.
"We were informed that the suspect we were pursuing had hanged herself in their home," the administrator he told The Standard.
He added: "Together with the police, we visited the home of Atieno's mother and found her body dangling from a tree. We broke into the house and found two lifeless bodies, of her mother and daughter, in the kitchen."
"Atieno's mother and her daughter's bodies were lying on the floor with deep panga cuts," he said, adding that the woman might have killed the two before going to her boyfriend's home.
It was not immediately established why Atieno killed her daughter and mother and later attacked her boyfriend before hanging herself.
Related Topics