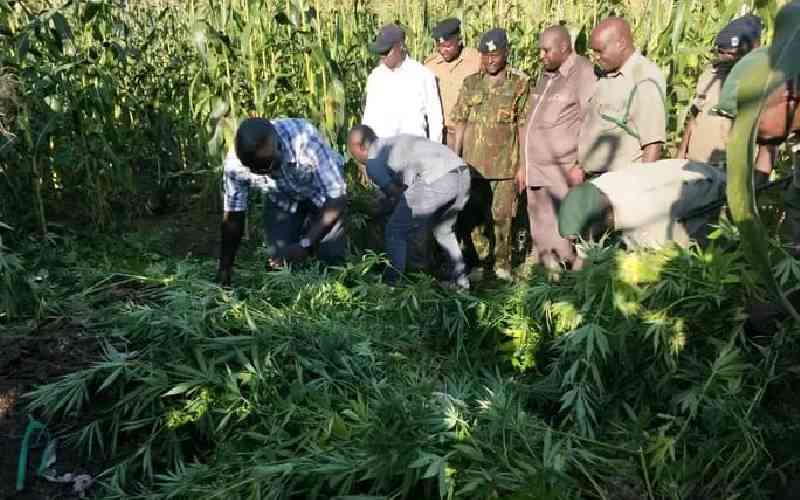 Police in Siaya on Thursday uprooted bhang on a farm in Alego-Usonga sub-county.
The police, who were acting on a tip-off from a member of the public, raided the farm where they found the outlawed crop intercropped with maize.
Area sub-county deputy county commissioner Mr Robert Ngetich said police officers arrived at the scene and uprooted the crop.
"A concerned citizen tipped us off," the administrator said adding they did not manage to arrest the owner of the farm.
"We must be very vigilant because some people are now planting the outlawed crop inside their farms," he said.
He thanked residents for always giving security officers timely intelligence which has helped them in addressing crime in the region.
"If this matter was not reported to us promptly, the bhang would have ended up in the market and sold to our youth," he said, adding that they are yet to establish the value of the uprooted crop.
Related Topics