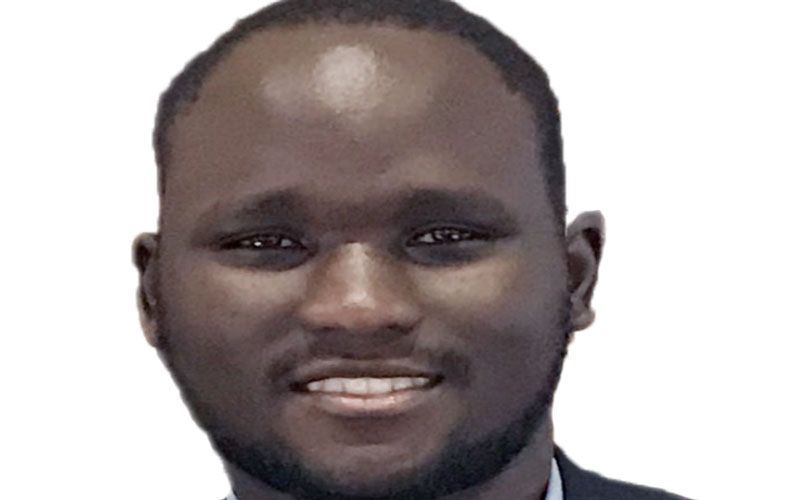 Who attacked Tony Edgar Odongo, Kenya's best student in the 2012 KCSE exam?
That remains the big question, even as his eulogy gives a rough picture of how his last moments on earth were.
News broke on August 12 that Odongo had died, with no clear information on the circumstances surrounding his death.
Several reports stated he died after being attacked on his way home, while others suggested he was fatally assaulted while at home.
His eulogy states that his friend, identified as Jose, who was driving home at 3:14am on August 11, found Odongo abandoned at a bus stage in Homa Bay Town.
The 26-year-old was bleeding from his face and feet.
Odongo was, consequently, taken to hospital, where he died shortly after arrival.
Below is the narration of events leading to Odongo's death on August 11, as detailed in his eulogy:
"On August 10, 2021, Tony left their house in Homa Bay Town to meet his friend Jerome just within the town.
"They met at a restaurant at 1pm. After catching up, Tony left an hour later and went back to the house. He had a power nap thereafter and woke up at 7:30pm. He then left the house to go for a 'small walk'.
"At 9:47pm, his brother, Agin, called him to inquire on his whereabouts as curfew time was fast approaching. He responded that he was within the neighbourhood and will be home soon.
"At 10:22 pm, his phone went unanswered. Agin called Jerome to ask whether he was with Tony as they are used to hanging out together. Jerome was unreachable and they assumed he must have been with Tony.
"At 3:14 am on August 11, Jose, who is a friend of Tony, was driving from Waondo to Homa Bay Town in his pick-up truck when he noticed a familiar figure at Ogongo Stage. He slowed down and realised the familiar figure was Tony Edgar.
"He approached him and noticed he was bleeding slightly in the face and feet. Being that it was at night, he could not determine the extent of the injuries as Tony was still speaking.
"He recited his mum's phone number to Jose. Jose called his mum and they agreed that Tony be taken to Homa Bay District Hospital for the necessary first aid.
"At the hospital, Tony walked from the parking space to the hospital's outpatient department. Jose, thereafter, called Tony's mum and confirmed he had left him in the hands of the doctors before leaving for his place.
"Tony's mum and brother, Agin, soon walked in and found out he was already sedated and the wounds in his head sutured.
"He was processed and admitted in Ward One as his relatives waited for the sedative to wear out and be transferred to a hospital in Kisumu for further specialist medical attention.
"Unfortunately, his condition worsened and he was referred to the intensive care unit, where the doctor immediately cleared him for transfer to Kisumu.
"Tony's mum and brother got to Kisumu's Jaramogi Oginga Odinga Hospital (JOOTRH) at 6:19pm, and he was admitted at the casualty wing. At 11:04pm, unfortunately, Tony breathed his last."
Brilliant student
The deceased topped the 2012 KCSE after scoring an A (Plain) of 86.997 points. He sat the exam at Maseno School in Kisumu County.
Odongo, a brilliant learner, was also a top-scorer in the 2008 KCPE exam, in which he got 440 marks out of the possible 500. He sat the exam at St. Peter's Cape View Academy in Homa Bay County.
After topping the secondary national tests in 2012, he was sponsored by Equity's Wings to Fly programme to the prestigious Yale University in New Haven, Connecticut in the USA, where he pursued Bachelor of Science Degree in Electrical Engineering, with a minor in Anthropology and Swahili and French languages.
"In the year 2017, Tony took a Gap Year and spent most of his life in Kenya. He enrolled at Kenyatta University to study a Bachelor of Science Degree in Economics for a semester, so as to improve his credits. He later went back to work at Equity Bank Headquarters in Upperhill, Nairobi," says his eulogy.
"Tony flew back to New Haven in January 2018 to continue with his college education and would later graduate in May 2019 with honors, an achievement known in academic corridors as Summa Cum Laude. His brilliance knew no bounds. Tony was a baptised member of the Homa Bay Central Seventh Day Adventist (SDA) Church."
Odongo will be buried on Friday, August 20 at his parents' home in Kitere Village in Kanga, Rongo Sub-County in Migori County.
Related Topics