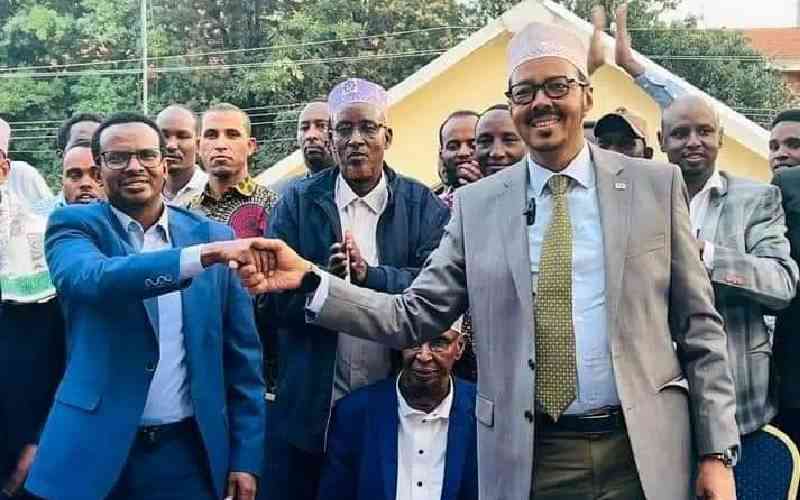 Edas Member of Parliament Adan Keynan shook hands with his political rival Ahmed Boray and agreed to work together.
This follows a fierce election petition that saw the Court of Appeal rule in favour of Keynan who doubles as the Jubilee party secretary.
The Appeals Court quashed the petition by Boray, who suffered a second setback after the High Court rescinded his application seeking court orders to nullify the August 2022 parliamentary election results.
Speaking on Thursday evening at a Nairobi hotel where elders, religious and political leaders met to agree on the way forward, Boray said he has put his Supreme Court quest to a standstill sighting the need to put the electorates first.
"I have decided to drop the petition and work with my brother Keynan. The interest of people of Eldas is bigger than our personal differences," said Boray.
His sentiments were echoed by Keynan who said unity among leaders forms the cornerstone for greater possibilities and further establishes a decorated foundation for peace and landmark development.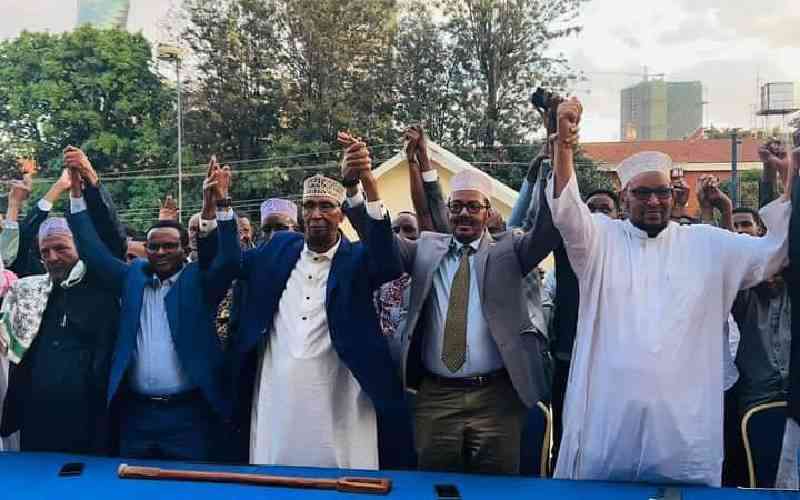 "In unity, we have the opportunity to build a brighter future for all the people of Eldas," said Keynan.
Keynan is the only MP from northern Kenya to be re-elected for a fifth term, making him the longest-serving legislator in the current Parliament.
the legislator said the truce between him and his rival Boray is a great move and it is a win for the people of Eldas.
"As your MP, I will work for you regardless of your political affiliation; this handshake signifies development and positive strides for our people," he said.
Related Topics