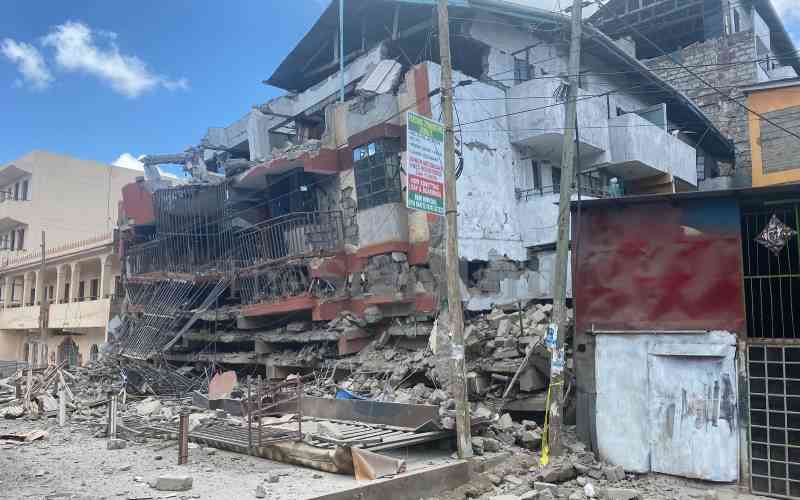 A five-storey building collapsed in Ruiru this morning.
This brings to four, the number of buildings that have collapsed within Nairobi and Kiambu in a month.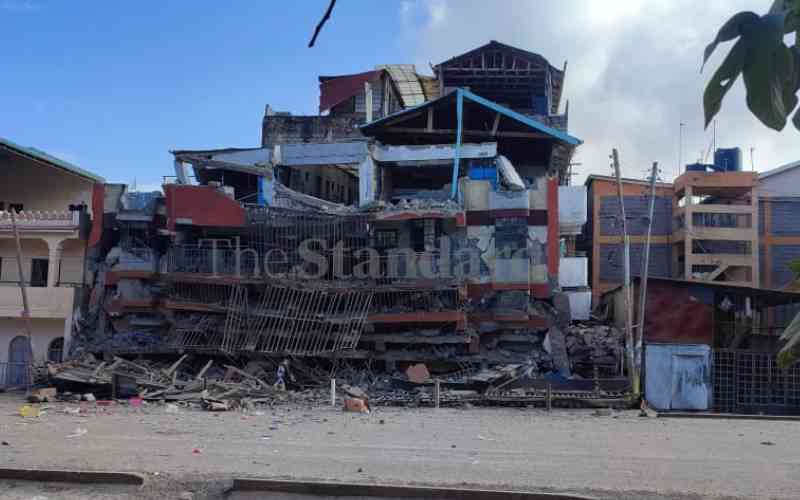 No casualties have been reported as tenants vacated the premises earlier.
Last evening, tenants in the building were forced to evacuate their items as the building had started developing cracks.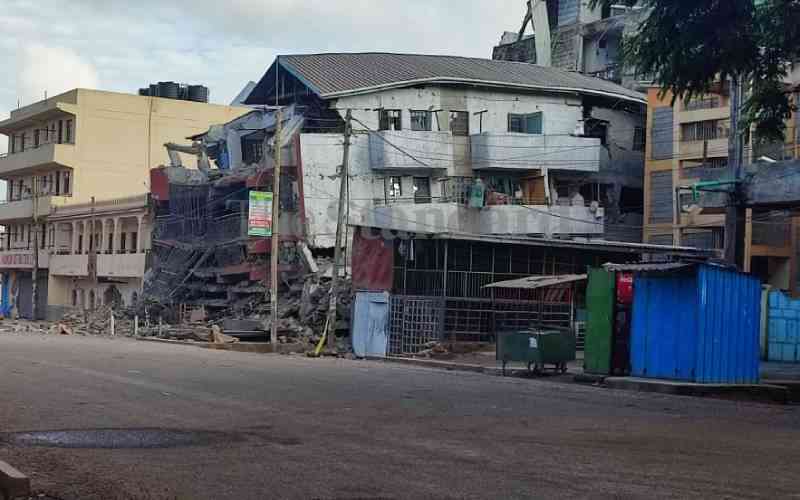 Earlier reports indicate that some top floors of the building were added after the initial three were constructed.
Residents said the building, which is still under construction, was declared unsafe several times after developing cracks on its walls but nothing was done regarding the matter.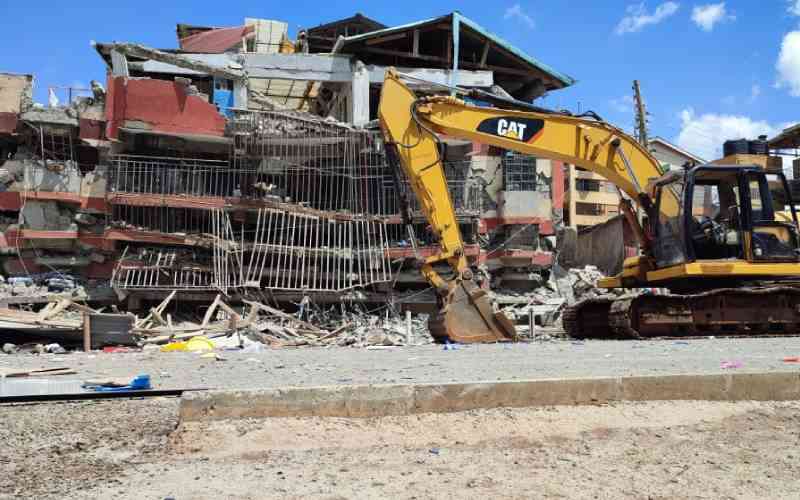 Related Topics