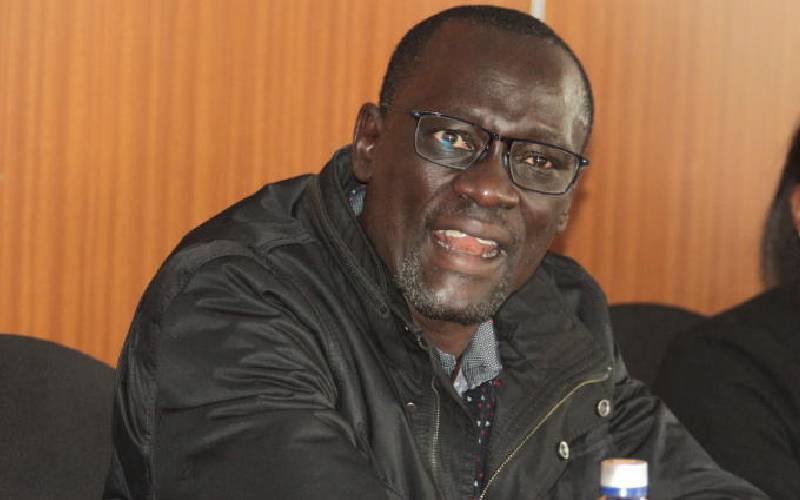 Deputy Head of Civil Service Josphat Nanok has been summoned to the Senate over ownership of a water company.
The County Public Investments and Special Funds Committee want the former Turkana governor to clarify his role in the Lodwar Water and Sewerage Company, where he is listed as a director.
Committee chairman Godfrey Osotsi, the senator for Vihiga, said Turkana Governor Jeremiah Lomurkai who appeared before the team on Tuesday will also be present during Nanok's appearance next month.
"I'm also directing that the Turkana county government should take over the management of Lodwar Water and Sanitation Company in 90 days since it is currently under the people who served in the former county leadership," he said.
The team has also asked the Ethics and Anti-Corruption Commission to investigate corruption allegations at the water company and provide a preliminary report in 14 days.
Forensic audit
Osotsi asked the Auditor General to carry out a forensic audit of the company and provide a detailed report in 60 days.
The committee asked Lomurukai to reveal the 40 per cent ownership of the firm and provide an updated register of assets and liabilities.
"The committee is also asking the Turkana governor to terminate the contract of the county attorney for gross incompetence in the performance of his duties," said Osotsi.
Yesterday's meeting was adjourned to give the governor time to prepare.
"When I came to office one of the promises I made to the people of Turkana is to ensure that they get sufficient clean water. I'm committed and appreciate the directions given by this committee," said Lomurukai.
He said it has not been easy working with the company, adding that despite adequate resources, the firm lacked good leadership.
Related Topics