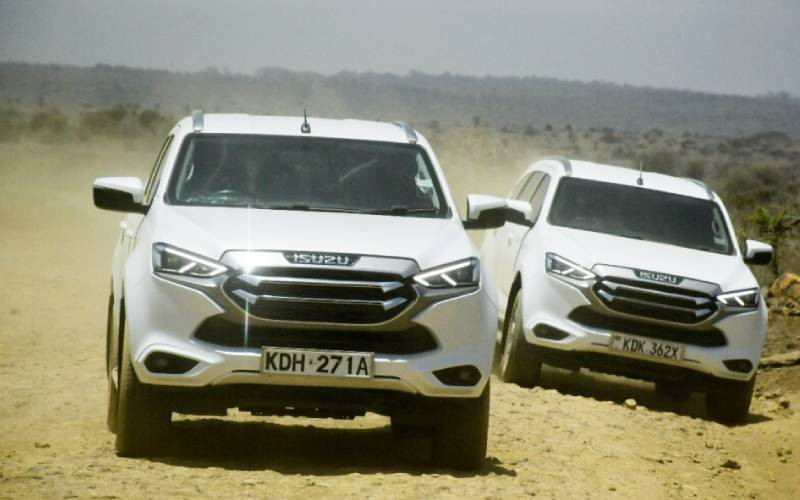 Isuzu has over the years gained the reputation of manufacturing hardy vehicles.
From its lorries to buses, pick-ups to SUVs, Isuzu plays in the league of rugged boys.
Its SUV model, the Isuzu MU-X, has increasingly gained admirers over the years, since its inception in October 2013.
The MU-X is a product from the collaboration between General Motors and Isuzu. As a result, it shares its platform with the legendary Chevrolet Trailblazer.
The MU-X sits seven people and operates solely on diesel fuel.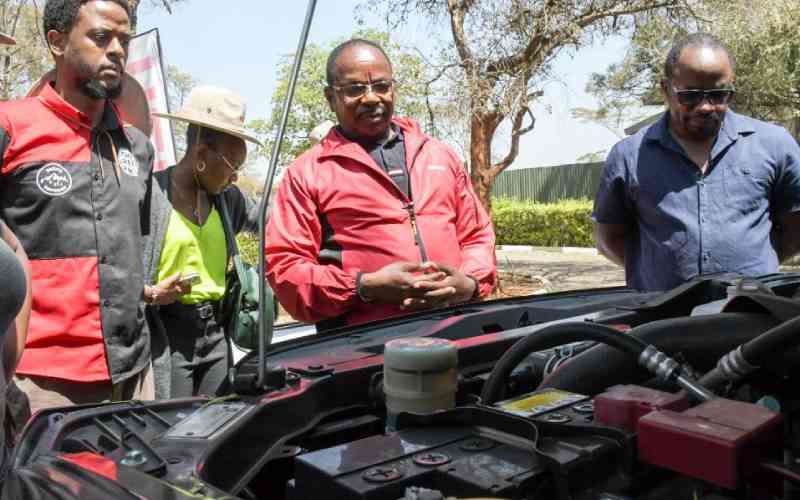 The vehicle's admirers say its ruggedness, off-road capability, reliability and practicality make it the most suitable car for their needs.
I recently managed to test-drive the Isuzu MU-X at the Nairobi National Park, and I bring you this up-close and candid review.
Isuzu MU-X thrives on rocks, sand and mud.
The 2021 edition of the car comes in a 1,900cc diesel engine. It has both four-by-four and four-by-two capabilities. There are, however, other engine sizes.
Dancun Muhindi, the Communications Manager of Isuzu East Africa, says there are no petrol variants of the Isuzu MU-X because the automobile manufacturer is known for producing "workhorses", and diesel fuel perfectly complements the demands of a hardy machine.
"The diesel engines in Isuzu are known for durability, reliability and efficiency. They are designed to provide torque at low revolutions per minute. That makes them lucrative for commercial use such as transporting heavy load or towing trailers," he said.
Muhindi further said that the lower prices of diesel make the MU-X appealing to many users who are out to save extra coins on fuel.
The MU-X's rivals include the Toyota Fortuner, Ford Everest, Mitsubishi Pajero Sport, Chevrolet Trailblazer and Nissan Terra.
The powerful 3,000cc four-cylinder turbocharged diesel engine on the Isuzu MU-X produces 174 horsepower and 380 Newton-metres of torque, accelerating from 0 to 100 kilometres per hour in about 12 seconds.
During the test drive, I was given the Isuzu MU-X to check out and feel.
I began the drive at the Kenya Wildlife Service Club House and moved through the rough terrains of the Nairobi National Park.
The six-speed automatic transmission car handled well. Its Aisin technology allows for manual shifting of the gears using the paddle shifters located behind the steering wheel.
I felt the thrill during acceleration, and that was due to its turbocharger and high-pressure rail fuel injection.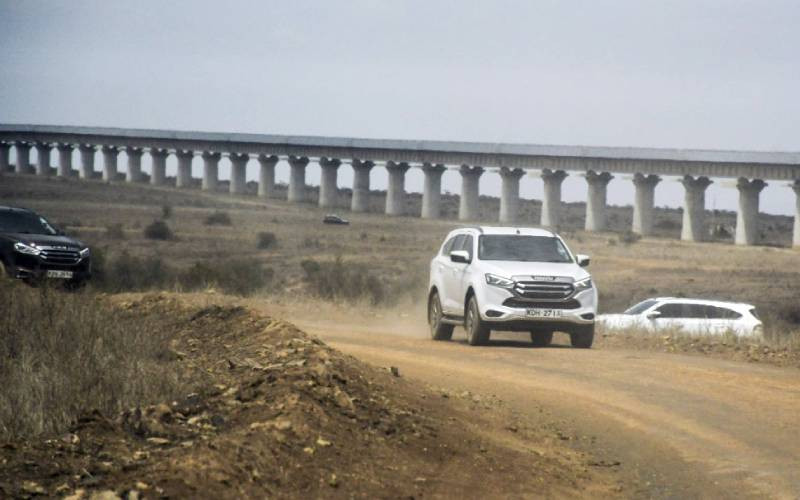 The MU-X, on good driving habits, can return up to 12.8 kilometres per litre, making it one of the most fuel-friendly cars in its range.
Its stand-out safety feature is the ABS (Anti-lock Braking System) with EBD (Electronic Brake-force Distribution).
Other features are the Hill Start Assist (HSA), Hill Descent Control (HDC), Traction Control and stability control to allow for ease in cornering.
The MU-X feels spacious, especially on the first and second row of seats.
The second and third-row seats can be folded to create more room to haul cargo.
The vehicle's interior is fitted with a 9-inch infotainment screen and a leather-stitched dashboard.
The MU-X's major selling point, is its 9-inch ground clearance, making it a good fit for off-road trips.
At optimum, the car has a boot capacity of 1,119 litres, which is more than enough for family use.
The vehicle's weight while empty is 2,135 kilogrammes. It can carry load of up to 665 kilogrammes.
The MU-X has a full fuel-tank capacity of 80 litres.
At the current diesel price of Sh162 per litre in Nairobi, you would need Sh12,960 to fill the car.
At an average consumption of 12 kilometres per litre, this amount of fuel can take you up to 800 kilometres, factoring in unavoidable wastage. A car of its size and demands, that consumption is fairly good.
The Isuzu MU-X, just like other vehicles, is not immune to problems.
Its major demerit is the location of its spare wheel (under the rear boot), which isn't easily accessible.
Its other disadvantage to many Kenyans, is its price tag. The 1.9-litre MU-X goes for Sh8 million, while its 3-litre variant goes for Sh9.6 million.
Some of the challenges reported by users include hot gearbox compartments, creaky joints, Diesel Particulate Filter (DPF) issues, engine bay cracks and Exhaust Gas Recirculation (EGR) problems.
Despite its challenges, on a scale of 0 to 10, I'd give the MU-X a strong nine.
Related Topics