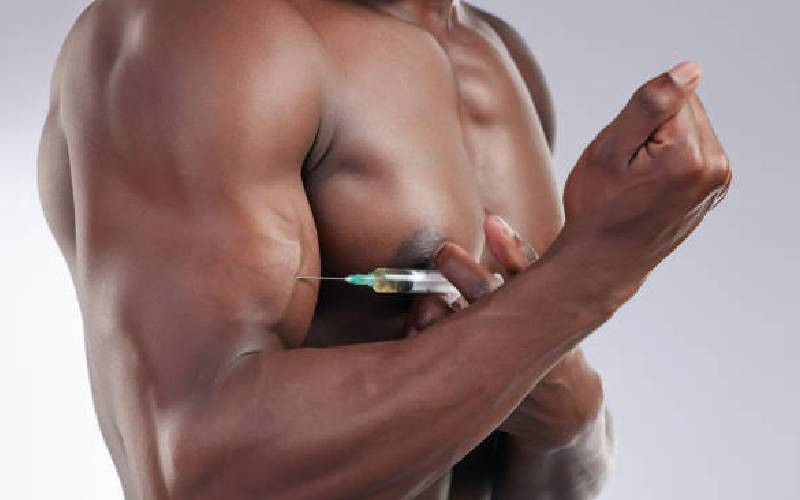 In many parts of the Rift Valley, running is part of life. The typical rural set-up has a school catchment area of up to 15km.
Without a motorised school transport system, children, from their nascent years, must run to school to make it on time for lessons and back home before dusk.
And as they get older, chores are incorporated into their morning routine, which they must accomplish before getting to school.
Pamela Chelimo, the first Kenyan woman to win an Olympic gold medal and also the first Kenyan to win the Golden League Jackpot, came from such a background.
Her morning routine included the delivery of milk to her neighbours before classes started. Her running route traversed the undulating landscape of Nandi County, preparing her for a successful athletics career with nothing more than fresh, crisp morning air and a healthy pair of lungs.
Athletics has not only put Kenya on the map, but also spawned an entire industry that provides livelihoods for many Kenyans. Coaches, physiotherapists, purveyors of sports equipment, and those running training camps are all stakeholders.
Athletes are at the centre of all the action. They must win their races to guarantee everyone a share of the pie. It is therefore little wonder that some unscrupulous types are hell-bent on making a hash of the sport. They will stop at nothing to ensure a win, including resorting to the illegal practice of doping to enhance performance.
Kenya is at the centre of a doping storm. A list of those banned for the illegal practice reads like a rolodex of the country's elite athletes. Apparently, the problem is so prevalent that it poses an existential threat to the entire sport.
News reports say, "Kenya has currently been designated under Category A by Wada (World Anti-Doping Agency), which denotes a country with the highest prevalence of doping." Other Wada reports have previously ranked the country among the top three nations with high cases of doping globally.
That the sport has been brought to disrepute is reprehensible. The effete excuses of reprobates who take banned substances while feigning ignorance cannot be entertained.
In a country where literacy levels are higher than the global average, it is inconceivable that a "gullible" athlete should confuse Erythropoietin for a cough syrup. Or that traditional herbal remedies should have traces of sophisticated beta-blockers.
It is more likely that there is systemic and widespread abuse that involves athletes and coaches under the quiescent eyes of sporting officials. Anecdotal evidence from runners in the ubiquitous high-altitude training camps points to athletes known for their dismal performances.
These athletes are taken to Europe during the last weeks of training. And these are the ones who stage major upsets with surprise wins.
A report from a staffer at the Mayo Clinic acknowledges this by saying, "most serious athletes will tell you that the drive to win is fierce. Besides the satisfaction of personal accomplishment, athletes often pursue dreams of winning a medal for their country or securing a spot on a professional team. In such an environment, the use of performance-enhancing drugs has become increasingly common."
The Cabinet Secretary for Youth Affairs, Sports, and the Arts, Ababu Namwamba has weighed in on the matter saying, "this (doping) is a serious concern" and that it is, "a matter of top strategic national interest."
Besides the reputational damage the doping scourge inflicts on the country, there is the obvious denial of opportunities for more deserving athletes who have put in time, sweat and tears, to run a clean, decent race.
Then there are the long-term deleterious effects of drug abuse which include the curtailment of natural hormone production. This leads to organ enlargement, liver damage and infertility. The consequences of doping are irreversible! Kenyan athletes are literally and figuratively running for their lives!
-Mr Khafafa is a Public Policy Analyst
Related Topics