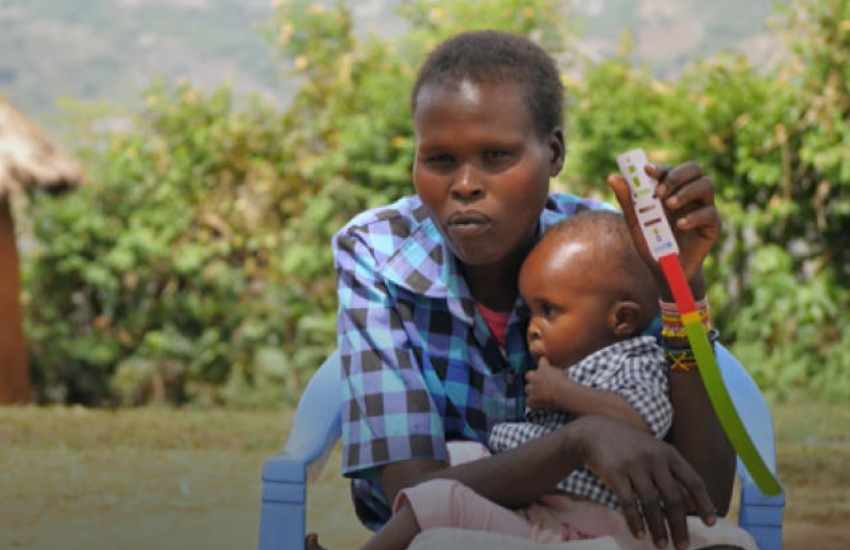 West Pokot County has the highest child malnutrition rate in the 47 counties. According to statistics, by 2019 one in every three children aged below five suffered from malnutrition.
Although this is lower (35 per cent) than the figure recorded seven years ago (45 per cent), it is still unacceptably high according to the county's health department.
Charles Tulel, the sub-county public health nurse in Tamkal, Sigor constituency, says "malnutrition kills slowly, but it still kills, and is among the top five killers in the area".
Tulel explains that one of the biggest challenges in managing acute and chronic malnutrition is a mother's quick intervention. Most do not know when to go to hospital, Severe and acute malnutrition makes the baby's body too weak to digest ordinary food.
Solutions employed to mitigate this include the Integrated Management of Acute Malnutrition (IMAM) by Unicef and the Ministry of Health, and Action Against Hunger. Under the programme children are provided with therapeutic foods until their bodies can digest homemade meals.
A more innovative way worked wonders: the mid-upper arm circumference (MUAC) tape, a paper strip that looks like the tailor's measuring tape.
Between 2017 and 2018, Action Against Hunger gave the tapes to the county health departments.
They in turn gave them to mothers and community health volunteers to help in sensing warning signs of acute malnutrition as "early detection helps to ensure that children are referred to programmes for treatment before their condition becomes too severe and life-threatening".
Received training
The mother wraps the tape around the arm: Green indicates a safe well-nourished child; yellow means moderate acute malnutrition while red means immediate medical attention.
The mothers received training on how to use the tapes besides health workers providing services contact tracing on a voluntary basis.

Loise Kiratukei, a 25-year-old mother, saved the life of her son using this tape. In December 2020, she noticed that her son was already a year old but had missed all the developmental milestones as "he had not even started holding on to things to start walking."
Loise got the tape during a women's gathering, which she tied on her son's mid-upper arm. It showed red and "I knew immediately he was in danger. I didn't even bathe, I just rushed him to the dispensary," she says.
Clinicians admitted the boy into the IMAM programme of therapeutic foods (RUTFs) such as Plumpy'nut. RUTFs are sweet-tasting pastes made of nutritional foods like peanuts. They also have a lot of calories and vitamins that scientists have made to nourish starving children.
A can of the RUTF paste has about 500 kilocalories which have children adding weight rapidly, often going from a near-death state to relative health in a month.
According to Veronica Kirogo, the head of nutrition at the Ministry of Health, concentrated calories cannot be found in those quantities in homemade meals.
Loise's son was out of danger two months after the RUTFs therapy and the number of children brought to the health centre in Tamkal shot up by 50 per cent.
Related Topics