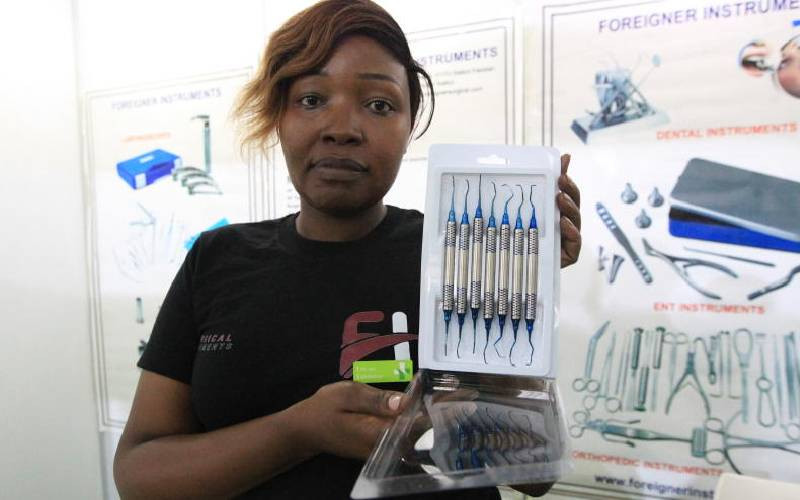 Improving services to enable all Kenyans to access quality health care was one of Kenya Kwanza's big agendas, unveiled through an ambitious Health manifesto which was to be implemented through far-reaching policies.
However, experts have poked holes into the manifesto, saying the pace of implementation is sluggish.
"There is nothing much to take home in the Health docket, or to smile about. Yes, we have good political will which does not match the action," says James Kamau, a health economist and Chief Executive Officer of the Kenya Treatment Access Movement.
Prof XN Iraki, an Economist at the University of Nairobi, says that just like the Jubilee government, Health is a big agenda in the Kenya Kwanza government.
For instance, the Uhuru Kenyatta-led government put much effort into Linda Mama and Universal Health Coverage (UHC) programmes, but for Kenya Kwanza, he says, "there is need for the administration to have quick wins to get Kenyans trust that they are being involved in what they put in the manifesto".
In the Kenya Kwanza manifesto, there were several pillars to enhance UHC namely having a full publicly financed primary healthcare – preventive, promotive, outpatient, and basic diagnostic services.
The manifesto listed mandatory insurance coverage through the National Hospital Insurance Fund (NHIF), and the primary and private as secondary cover, with payments made at household level.
Each household was expected to pay a minimum of Sh300 and a maximum of Sh3,000 monthly, raising Sh200 billion annually against Kenya's total expenditure of Sh550 billion.
"Reduced contribution to NHIF, which was proposed at Sh300 has not started, and is now being suggested in new reforms," says Kamau.
One year later, the Cabinet has proposed four bills under the Health sector namely Digital Health Bill 2023, Primary Health Care Bill 2023, Social Health Insurance Bill, and Facilities Improvement Financing Bill.
With the proposed bills, Iraki says there is need for the government to explain to Kenyans on the importance of enrolling into NHIF, and also to simplify the bills. He further observes that actualising the bills could be more expensive.
"My bigger concern is the operating costs of the bills, which will be so high. For instance, we have to get CEOs and workers. I wonder if the benefits will outweigh the operation costs," he says. "From an economy of scale, it becomes hard to coordinate many institutions. It should be run under one entity, not unless it targets specific people."
Iraki applauded the Primary Health Service programme, saying it will help diagnose patients early for care, and also follow-up on treatment.
"Primary healthcare is a good initiative because the majority of Kenyans, more so in rural areas need primary healthcare, young people. They do not need surgeries and more medical care," said Iraki.
However, Kamau poked holes into the failure by the government to set aside a budget for employment of healthcare workers, including community health promoters.
Whereas UHC remains a big talk by the administration, Kamau observed that the number of people enrolled to NHIF, which is to finance the programme, is low, worsened by introduction of the bills which Kenyans are not yet conversant with.
On UHC and enrolment to NHIF, Iraki said, "People do not have a problem with paying, or co-paying, as long as they can see the benefits it offers."
However, experts critiqued the cleaning up of the Kenya Medical Supplies Authority (Kemsa) over runaway corruption, saying it will be an uphill task because some scandalous reports against the authority are linked to top officials in government, including many who have political interests.
Related Topics