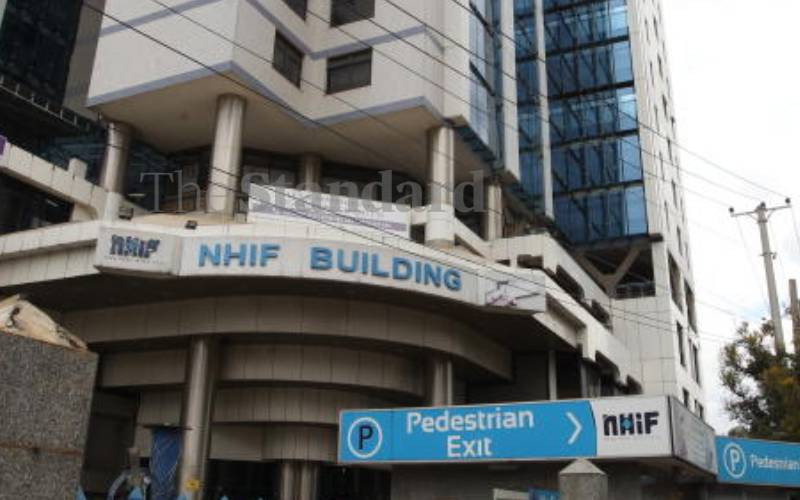 The Meru County Assembly is expected to grill the management of four hospitals involved in a health scandal.
This follows complaints by some arthritis patients and their families who were allegedly conned of money for treatment.
At least two of the 12 victims named in the petition succumbed after surgery.
Most of the victims complained that thousands of shillings were deducted from their National Hospital Insurance Fund (NHIF).
Health Committee Chairman Douglas Mutea who represents Abothoguchi Central Ward, said they have launched investigations into the matter following a petition to the assembly by Salesio Thuranira, a human rights activist.
In his petition, Mr Thuranira urged the assembly to investigate the "illegal treatment of (some) Meru residents by the four hospitals, one of them operating in Meru.
He said a local disguised as a doctor goes around villages looking for arthritis patients who have NHIF cards.
Patients are lured to register in the well-coordinated scheme of treating Meru residents in the pretext of curing arthritis by surgery after what Thuranira in the petition termed "unknown injections."
"They get unknown injections and are discharged within 19 hours. Others have surgeries and are discharged after five days," claimed the activist.
Mr Mutea said the committee had already questioned some victims and would grill officials from the hospitals in the next two weeks.
The committee has until July 26 to table the report on their findings.
"We have interrogated some of the victims who came to the assembly. We plan to visit some at their homes because they are at home and unable to walk," Mutea said.
The Standard visited the home of Giddiel Kithinji who suffered from arthritis and died on March 30 after he was lured by the syndicate. His mother Brigit Joseph, 84, brother Wilfred Kaaria and daughter Charity Ntinyari are still crestfallen.
Related Topics