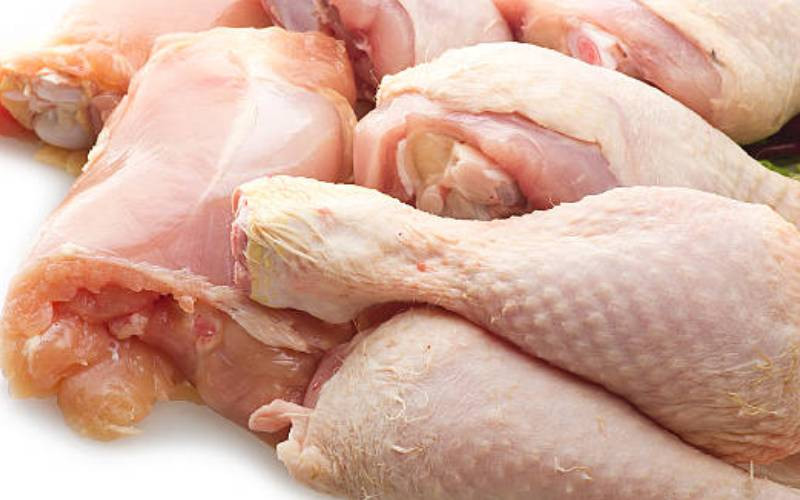 A study by the Kenya Medical Research Institute (Kmeri) has found that the raw pork and poultry meat that is retailed in supermarkets in the country is contaminated.
The research shows if you consume the meat, you risk consuming bacterial contaminants, potentially spreading foodborne illnesses, research scientists have revealed in a new study.
This is definitely bad news for white meat consumers in the country as the researchers suggest that there could be a high risk of food safety concerns, with chicken meat and pork from both local and international supermarkets in Kenya.
The study also found that Antimicrobial Resistant (AMR) pathogens are on the rise in Kenya.
AMR is a new public health concern in the country now following recent studies as well.
The research was carried out by Patrick Muinde, John Maina, Kelvin Momanyi, Victor Yamo, John Mwaniki, and John Kiiru drawn from the World Animal Protection, Center for Microbiology Research, and Kenya Medical Research Institute (KEMRI) conducted the study.
"It is essential to enforce high standards of food hygiene and sanitation throughout the supply chain, especially at the time of slaughter and packaging, in order to prevent the introduction of bacteria to the food and the subsequent spread of foodborne pathogens," the researchers stated.
However, they did not establish the source of microbial contamination.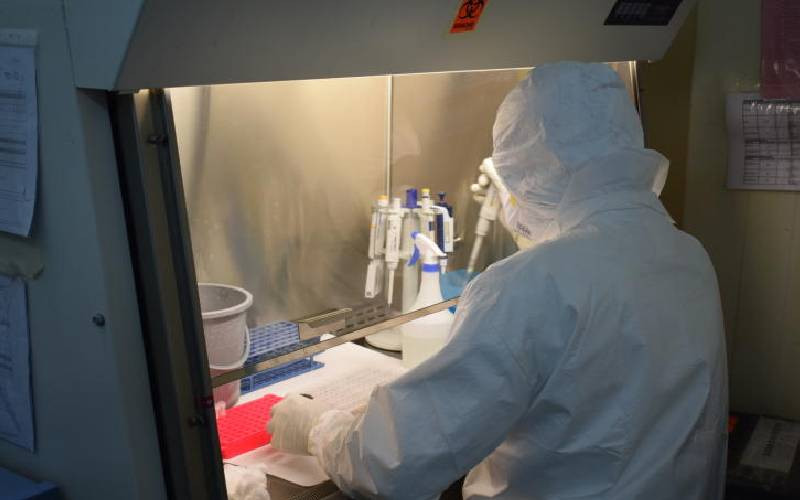 According to the researchers, "However, it is essential for retailing outlets to adhere to hygienic principles when handling and processing pork and chicken meat products to reduce the potential risk of microbial contamination," the scientists said.
This study revealed that the resistance to essential classes of antibiotics, such as cephalosporins, aminoglycosides, and fluoroquinolones, is not high; however, an analysis of similar data showed that resistance might be increasing over time.
Their analysis also shows worrying levels of resistance to tetracycline and penicillin, two of the most commonly used antibiotics in animal agriculture, demonstrating the necessity of responsible antibiotic use.
With new resistance mechanisms emerging and spreading globally, the scientists pointed out that there is a need for a concerted effort to gain insights on how to better tackle AMR as well as raise awareness.
Some of the results of this investigation give an excellent glimpse of the levels of bacterial carriage in chicken and poultry meat sold at major supermarkets across Kenya.
The study noted a high prevalence of bacteria often considered parasitic, such as E. coli at 48.4 per cent and Klebsiella spp at 19.1 per cent, and foodborne pathogens, such as Salmonella spp at 17.8 per cent and Staphylococcus spp at 6.7 per cent.
Though there was a potential for cross-contamination in the fridge/freezer shelves through liquid drips from one food item to another, the study suggests that there was a likelihood of this happening because the samples were found to be shrink-wrapped in polymer plastic film bags at the time of sampling.
"Therefore, the reported bacterial contamination of pork and chicken meat might have its origins at the farm level during the slaughtering process or packaging," the study suggests.
The contamination could also be through extensive use of antibiotics for prevention and growth promotion in chickens and pigs has been a major factor in the development of antimicrobial resistance in bacteria with zoonotic potential, which is a serious public health issue.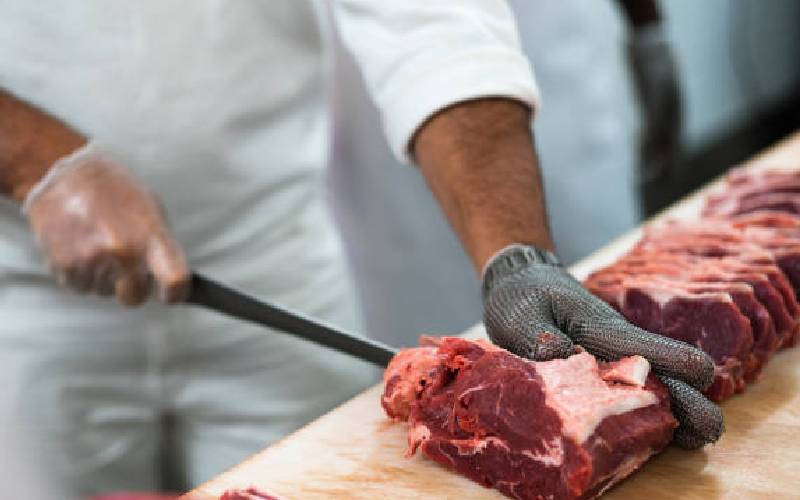 "For instance, according to a recent study done in 2021, oxytetracycline at 85 per cent and Amoxil at about 88 per cent are widely used antibiotics in commercial chicken raising in Kenya.
"Our study findings of 39 per cent and 35 per cent frequencies against tetracycline and ampicillin are possibly a reflection of the implications of heavy antibiotics usage, as reported previously," the researchers said.
The development of antibiotic resistance to broad-spectrum medications such as ciprofloxacin, gentamicin, and cefepime, which are all on the WHO list of critically important antimicrobials for human medicine, is a growing concern.
These medications provide Antibiotics 2023, 12, 613 7 of 11 limited alternatives, and it may be difficult to treat bacterial infections that do not respond to them with readily available drugs.
The situation is further exacerbated by the increasing resistance to amoxiclav, ceftazidime, and gentamicin, which has risen to 16 per cent; 6 per cent and 3 per cent, respectively, from levels of 2.6 per cent; 0 per cent and 0.6 per cent reported in a similar study in Kenya less than 10 years ago.
Others include, the resistance to sulfamethoxazole and trimethoprim, two highly important antimicrobials used to treat bacterial and coccidial infections in humans and animals, has risen alarmingly.
Furthermore, the resistance to tetracycline, ampicillin, amoxicillin-clavulanic, and ciprofloxacin, which are widely used to treat septicemia and respiratory infections in livestock, has reached 39 per cent, 35 per cent, 16 per cent and 6 per cent, respectively.
These results, according to the researchers, could suggest that the bacteria in poultry and chicken farming sectors have developed resistance to antimicrobials due to heavy usage. "Even though the use of rifampicin is prohibited or limited in many countries, it still remained the most resistant in all the isolates, which may indicate its use for prophylaxis purposes in the livestock sector," the study notes.
The reported high resistance towards rifampicin is expected considering the antibiotic is not recommended and is conventionally less active against infections caused by Gram-negative bacteria.
"For this cross-sectional study, we collected a total of uncooked 187 pork and 206 chicken samples between April and July 2020 from six leading supermarkets across five towns - Nairobi, Kisumu, Nakuru, Nanyuki and Eldoret," the study authors wrote.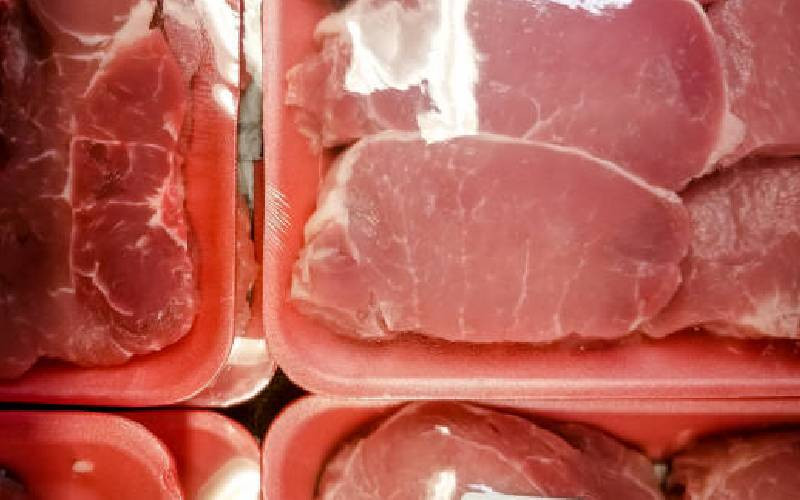 The leading supermarkets in Kenya are concentrated in cities - Nairobi, Kisumu, Mombasa, and Nakuru - and other big towns such as Eldoret and Naivasha.
The authors explained that this is because urbanisation has created an easily accessible market for them in addition to improved infrastructure that facilitates transportation and storing of the perishable animal-sourced foods in their outlets.
At the time of conducting the study, publicly available information showed that 89 per cent of the international supermarket outlets and over a third of regional supermarket outlets were in Nairobi with a population of over 4 million people as reported in the 2019 national census.
Nearly 98.4 per cent - 184/187 - of pork and 96.6 per cent - 199/206 - of poultry samples tested revealed the presence of at least one type of bacterium.
In total, 611 bacterial isolates were recovered from the analysis of the 393 pork and poultry samples, but only 551 isolates were processed further depending on the resource availability.
All the samples were purchased either as wrapped/sealed by the supplier or repackaged by the outlet, within their expiry date, and the product branding was covered to blind the laboratory personnel.
The samples were then transported in coolers to the Kenya Medical Research Institute within five hours, where processing began immediately. Moreover, data on the freshness of the sample, packaging method, storage temperature, and the type of PPE worn by the supermarket attendant was also collected.
Laboratory tests were carried out to detect foodborne bacteria in poultry meat and pork samples. Enrichment strategies and media were chosen carefully to enable the growth of non-fastidious bacteria.
Related Topics