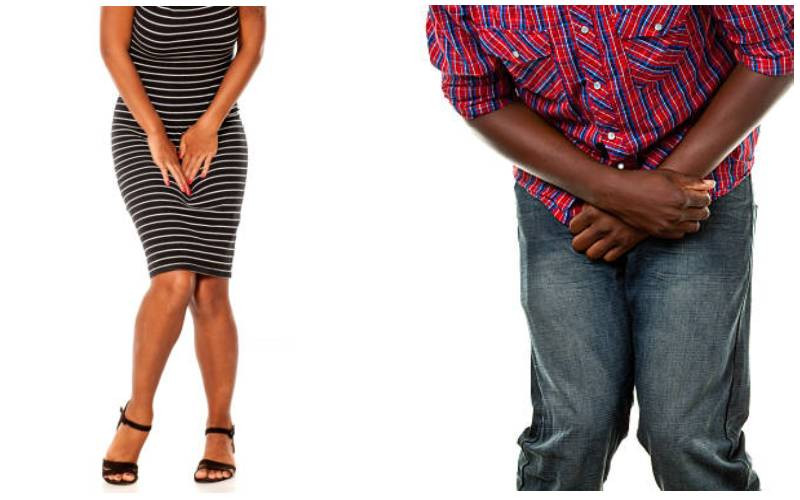 Peter Salama* is still undergoing treatment for syphilis that he contracted in December 2022.
The 51-year-old resident of Kibra, Nairobi tells The Standard that he got infected with the sexually transmitted disease (STD) by his Homa Bay-based lover. Salama, a married man, had travelled to Homa Bay for Christmas festivities and to reunite with his wife, who lives in the county. During his brief stay there, he organised and met his lover at a hotel.
The two engaged in intimacy without protection. Salama said he and his partner only tested for HIV, but not the other sexually transmitted diseases. After two weeks, Salama said he started noticing sores on his manhood. The sores were firm, round and painless.
Syphilis infection
Health journals says sores on the manhood indicate that it is at that specific spot where the syphilis infection entered one's body. In men, besides the penis, the sores may appear on the anus, scrotum, and in some people on the lips or mouth.
In women, it appears on the vulva, vagina, anus, penis, lips or mouth. The sores may also hide deep in the vagina, under the foreskin, inside the rectum, and other places that are hard to see. Syphilis sores are super contagious and can easily pass the infection to other people during sex.
Salama said he visited a clinic upon returning to Nairobi, seeking diagnosis on what might have caused the sores on his penis.
"I was worried. I definitely knew something was not right with me," he said. His blood was drawn for syphilis test, and the examination showed he had contracted the disease. "I, thereafter, informed the woman who had infected me with the STD. She, however, denied that she was a syphilis carrier," said Salama.
Did not tell his wife
The 51-year-old said the woman, instead, turned the tables on him, accusing him of infecting her with the STD. Salama said he never informed his wife about the diagnosis, fearing that doing so would lead to a possible break-up.
Salama further told The Standard that he'd had sex with his wife, and now fears that she is also syphilis-positive. "I'd rather not tell her than confirm to her that I'm the one who brought the disease home. I hope she seeks treatment privately upon developing the symptoms," he said.
The doctors at the medical facility, where Salama is seeking treatment had asked him, to bring his sexual partner, but he managed to craft an excuse.
During the early stages, syphilis sores could be difficult to notice as they are often mistaken for ingrown hair, pimple, or harmless bump. And because the sores aren't painful and can live in hidden places, one may not notice them. The sores usually last about three to six weeks and then go away on their own - with or without treatment. But if one isn't treated, he or she will still have syphilis, even if the sores are gone.
If Syphilis is not treated
A syphilis patient has to take medication to cure the disease and stop it from moving to the next stage. If left untreated, the disease moves to the secondary stage, which is characterised by rashes on the palms and feet; a slight fever, tiredness, sore throat, swollen glands, headache, muscle aches, sores in the mouth, vagina, or anus, and weight or hair loss.
Secondary stage symptoms can last two to six weeks at a time, and may recur for up to two years. The signs are similar to other common illnesses, thus making it hard to tell that the symptoms are caused by syphilis. During the secondary stage, the symptoms go away by themselves, with or without treatment.
If no treatment is sought at this stage, the disease moves to the late stage. The late stage of syphilis can cause tumors, blindness and paralysis. It can also cause stroke, meningitis, hearing loss, dementia, loss of pain and temperature sensations, and sexual dysfunction in men. It can damage one's nervous system, brain and other organs, and may even kill the patient.
Syphilis is easily curable with antibiotics in the early stages. If one gets treatment late, it will still cure the infection and stop future damage to the body. However, the damage that late stage syphilis had already caused cannot be changed. The complications from late stage syphilis can happen 10 to 20 years after one gets infected.
The nightmare of gonorrhea
Pendo Zawadi*, who is in her thirties, tells The Standard that she isn't sure who between her husband and lover infected her with gonorrhea. Zawadi lives in Kayole, Nairobi.
"I contracted gonorrhea in August 2022," she said. According to Zawadi, she first played down the symptoms, linking them to a urinary tract infection (UTI). After she was diagnosed with gonorrhea, she confronted her side lover, whom she believed infected her.
"I had been in a relationship with him for one month," she said. "When I confronted him, he admitted to sleeping with other women besides me." Zawadi said the gonorrhea symptoms made her feel extremely uncomfortable. She was experiencing painful urination, yellowish vaginal discharge and pelvic pain.
Gonorrhea, if left untreated, may spread into the uterus or fallopian tubes and cause pelvic inflammatory disease (PID), and even infertility in women. If pregnant, the woman might give birth to a child who is blind since the bacteria infects the eyes of infants born to mothers with gonorrhea, and can also infect the eyes of adults.
Both men and women can develop an infection in the rectum, throat or eyes by having unprotected anal or oral sex. Infection in the rectum can cause discomfort, pain or discharge. Infection in the eyes can cause irritation, pain, swelling and discharge, and infection in the throat usually causes no symptoms.
Treating gonorrhea
Adults with gonorrhea are treated with antibiotics.
Another woman, who lives in Dandora, Nairobi, said she contracted an undisclosed STI at the start of 2023, and was forced to sell her mobile phone to raise money for treatment. "The doctor told me that my STI had moved to much later stages, which required advanced treatment. I had to sell my phone to raise money needed for treatment," the 19-year-old said on condition of anonymity.
Dr. Alice Kaaria, a Nairobi-based gynaecologist, told The Standard that STI patients usually fear disclosing the real symptoms out of fear of being stigmatised by their partners. "Most of the patients that I have treated are women, and this is because women are more open to seeking treatment for STIs. Men tend to be secretive," she said.
"Fear of being deemed to be unfaithful, often makes STI patients fail to come for treatment with their partners," she added.
Dr. John Odero Ong'ech, a Nairobi-based obstetrician and gynaecologist, told The Standard that most patients "confuse STI symptoms for UTI". "While treating STIs, it is highly advisable that both sexual partners are put on treatment at the same time to avoid cases of reinfections in the future. The untreated partner, in case of unprotected sex, risks re-infecting the treated spouse," he said.
STI treatment could be expensive, especially if stronger drugs are needed in the advanced stages. However, costs could start anywhere from Sh4,000.
Related Topics