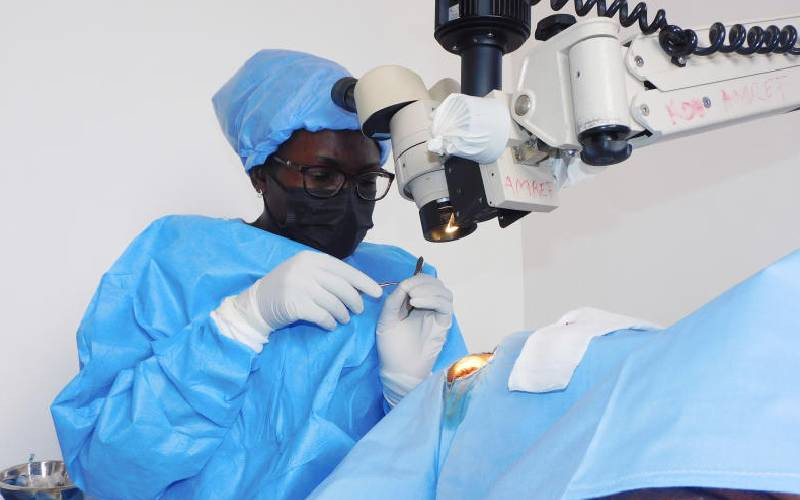 The revelations by the global health body that life expectancy in Africa has increased by a decade justifies the billions of shillings that governments have invested to safeguard the productive years of their taxpayers.
The report by the World Health Organisation (WHO) notes that healthy life expectancy in Kenya and the rest of the continent stood at 56 years in 2019 compared to 46 years in 2000.
During this period, the government's expenditure has increased more than 12 times. By 2019, according to data by the Kenya National Bureau of Statistics (KNBS), national and county governments were spending almost Sh200 billion more on health compared to 2000.
In the financial year 2000-01 according to the KNBS Economic Survey 2005 report, expenditures on health by the State and local authorities amounted to Sh16.5 billion.
Five years later, the expenditure increased to Sh30.3 billion in the 2005-06 financial year.
In the financial year 2010-11, the expenditure was Sh33.4 billion and 10 years later, the spending had jumped to Sh210.9 billion.
These are both recurrent and development expenditures.
As a result of the expenditure, the number of doctors and dentists increased from 5,252 in 2000 to 13,378 in 2019. The number of hospital beds and cots also went up to 74,868 in 2019 from 54,416 in 2000.
In 2005, there were 4,757 hospitals while in 2019, the number stood at 13,790.
The report titled, Tracking Universal Health Coverage (UHC) in the WHO African Region and published in August 2022 attributes increased life expectancy to investments made in essential health services, reproductive health, maternal, newborn and child health.
More so, the progress made in HIV, tuberculosis and malaria control measures from 2005, the report says, has helped to extend healthy life expectancy in the continent - though still lower than the global average of 64.
"High or upper-middle-income countries tend to have much higher UHC Service Coverage Index (SCI) and life expectancy at birth than lower-income countries," reads the August 2022 report in part. The index a measure of the extent to which people in need can access among others health promotion, preventive, curative, rehabilitative or palliative health care services.
Health gains
These are what are considered to be essential services and should be of sufficient quality to achieve potential health gains, WHO says in the report.
"Resource constraints may limit countries in providing all health services, but they should be able to ensure coverage of essential health services," the report adds.
WHO uses 14 indicators drawn from four components of the healthcare system, including infectious diseases, non-communicable diseases, reproductive, maternal, newborn and child health and service capacity and access.
These are indicative of the service coverage across the region.
"In 2019, the UHC SCI ranged from 28 to 75 across the 47 members. Of these, seven had high service coverage (index of 60 and above), 29 had a service coverage index value of between 40 and 59, and 12 had low coverage (index between 20 and 39)," the report reads.
"No country had very low coverage."
Kenya is among the countries with a high index of between 56 and 75.
WHO Regional Director for Africa Matshidiso Moeti said the sharp rise in healthy life expectancy during the past two decades is a testament to the region's drive for improved health and well-being of the population.
Fewer threats
"At its core, it means that more people are living healthier, longer lives, with fewer threats of infectious diseases and with better access to care and disease prevention services," said Dr Moeti.
"But the progress must not stall. Unless countries enhance measures against the threat of cancer and other non-communicable diseases, the health gains could be jeopardised."
Morbidity from malaria and respiratory diseases which are the two leading causes of hospital visits has dropped by 10 per cent to 39.9 per cent in 2019 compared to 50 per cent in 2004.
The report says progress in healthy life expectancy could also be undermined by the impact of the Covid-19 unless robust catch-up plans are instituted.
On average, African countries reported greater disruptions across essential services compared with other regions.
"More than 90 per cent of the 36 countries responding to 2021 WHO survey reported one or more disruptions to essential health services, with immunisation, neglected tropical diseases and nutrition services suffering higher disruptions," the report notes.
Related Topics