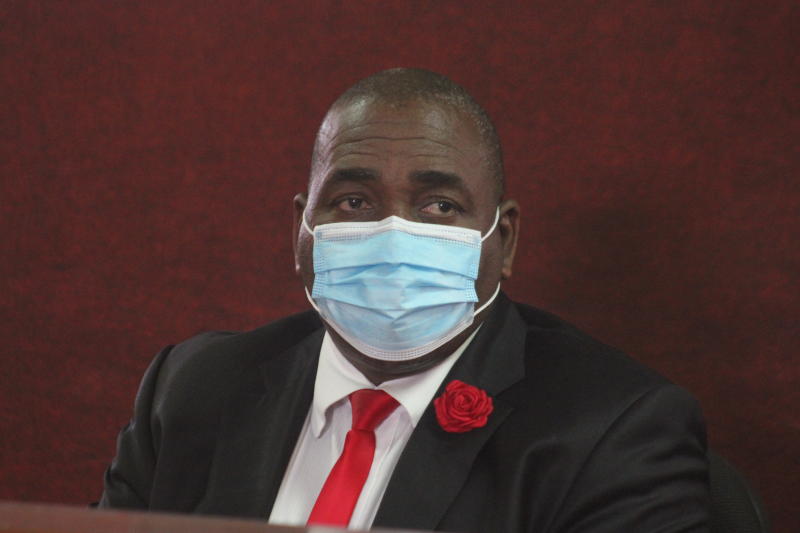 The High Court in Nairobi has told health workers to hold their horses in their push to have risk allowances increased by the government.
Justice Antony Mrima noted that there was no evidence of discrimination against doctors, noting that their request to the Salaries and Remuneration Commission (SRC) for a review of risk allowance was barely two years.
He dismissed a case filed by Dr Magare Gikenyi, a surgeon who was complaining that Members of County Assemblies got Sh4.5 billion grant to buy cars as an enticement to pass Building Bridges Initiative (BBI) bill.
He had sued the SRC, Council of Governors and the Attorney General, seeking to recover the money passed to the MCAs and county assembly speakers as car grant.
He lamented that President Uhuru Kenyatta promised each MCA a Sh2 million grant in his bid to woo them to pass BBI while health workers were left to fight Covid-19 pandemic with almost empty pockets.
According to the surgeon, it was unfair to release money to the county legislators while refusing to enhance the Covid-19 risk allowance to health workers.
While throwing out the case, the judge noted that legislators have a very different line of work from that of a doctor or a health worker.
"It may not be reasonable to expect similar terms of service between heath workers and legislators. For instance, whereas a health worker may be reasonably entitled to a risk allowance (depending on many other considerations), it will be foolhardy to grant a risk allowance to a legislator," said Justice Mrima.
According to him, it took around eight years for SRC to consider the grant for the MCAs and county assemblies' speakers.
"On the part of the health workers, I believe their struggle for the enhancement has been under two years. Having said so, this Court finds that the Petitioner has not proved any unfair discrimination on the part of the health workers by the SRC in coming up with the impugned decision," he ruled.
SRC in its reply asked the court to dismiss the case.
It stated that the decision to convert car loans into a grant was made independently and objectively; purely guided by constitutional principles of affordability and fiscal sustainability, equity and fairness, and transparency.
Regarding health workers risk allowance, SRC stated that it approved the payment of a Covid-19 medical emergency allowance to frontline healthcare workers on May 13, 2020.
The commission admitted that on January 27, 2021 it advised county governments to retain the current rates of risk allowance.
Related Topics