Justice Mrima: The fearless judge who is loved and loathed in equal measure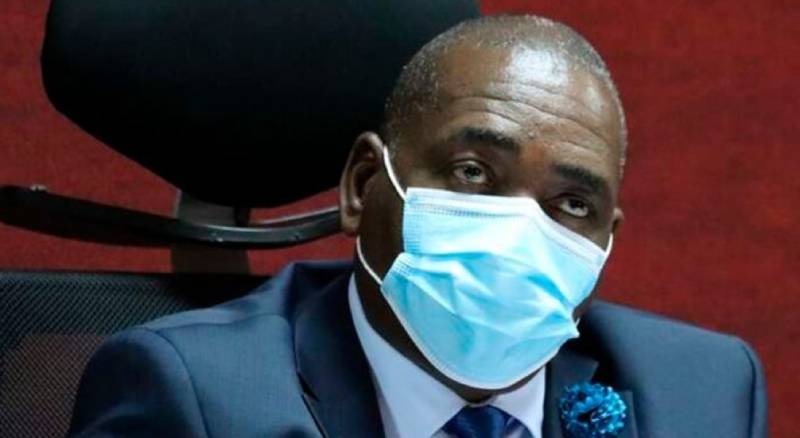 When Justice Anthony Charo Mrima was transferred from Migori High Court to Nairobi, little did he know he was walking right into a storm that would define his judicial philosophy.
For the past year since he joined the Constitutional and Human Rights Division, Justice Mrima has hit the headlines with bold and precedent-setting decisions which have rubbed the high and mighty the wrong way.
His most talked-about decision was when he jailed Director of Criminal Investigations George Kinoti for four months last month for disobeying a court order to return firearms confiscated from billionaire businessman Jimi Wanjigi in 2007.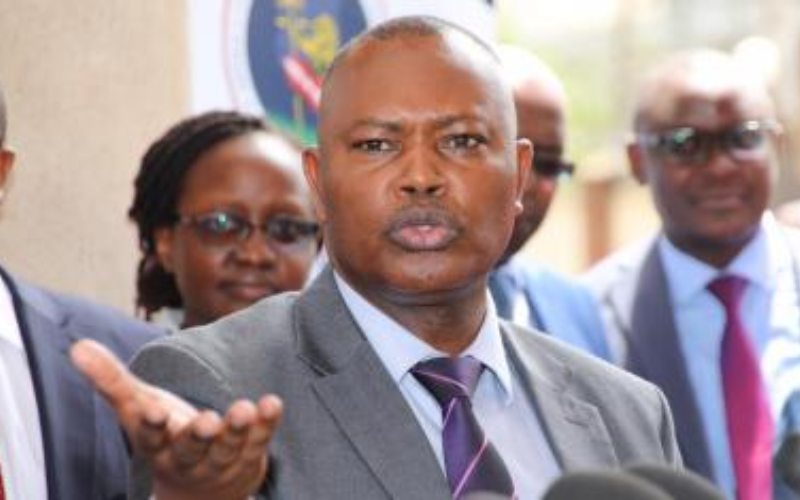 Even after Kinoti pleaded his innocence and produced new evidence to prove he was not the person holding Wanjigi's guns, Justice Mrima was adamant that he must present himself at Kamiti Prison to serve his sentence.
"There is no new evidence that would make me change my mind over the decision to sentence the DCI for contempt of court. The court order that he surrenders to Kamiti Maximum Security Prison to serve the four months will not be suspended," ruled Mrima.
While making the ruling, he alluded to receiving threats to his life for his "unfriendly rulings", but which he said has made him unbowed and he is going about with his judicial duties as if nothing happened.
"Recently, I handled a matter and issued some orders. The orders were directed towards some senior state officers. I was surprised to be approached by an emissary sent by one of the said state officers," Justice Mrima stated.
The revelation saw the Head of the Judiciary Police Unit Lazarus Opiyo assign him more bodyguards even as he asked the judge to file a formal complaint.
His latest decision came early in the week when he restored sanity in the divided Law Society of Kenya by ordering its officials to put their house in order within 21 days failure to which the LSK council will stand disbanded.
Justice Mrima is a workaholic and at the Constitutional Division in Milimani, he starts hearing matters listed before him at 8.30 am unlike other court sessions that begin at 9 am. When the Judiciary scaled down its operations last year due to Covid-19 outbreak and resorted to virtual sessions, the judge, then in Migori, broke the record when he electronically delivered 70 judgments within 23 days in May.
Justice Mrima's decisions are both celebrated and loathed in equal measure by government functionaries, lawyers and members of the public, leading to a petition being filed at the Judicial Service Commission seeking his removal from office.
According to Law Society of Kenya Nairobi branch chairman Eric Theuri, the judge is very courageous, innovative and captures the mood of the time in his decisions by intertwining the law and circumstances of the situation.
"He always makes judgements which are reasonable after taking into consideration the circumstances of the case. Like in the Kinoti case, he knew it will be impossible to arrest the DCI and the most innovative way was to order him to present himself to Kamiti Prison," said Theuri.
However, lawyer Henry Kurauka is of the opinion that the judge sometimes goes overboard by making decisions that are not possible to be implemented.
"Some of his decisions are in vain because they are impractical to comply with. He knows that no person can take himself to prison, a court should not be guided by assumptions but act on issues which are realistic," said Kurauka.
But it is not only the Kinoti decision, which has since been stayed, that brought the judge to public limelight. Nairobians would have been forced into another election for Governor after Mike Sonko was impeached and Anne Kananu would have not ascended to the position were it not for Justice Mrima.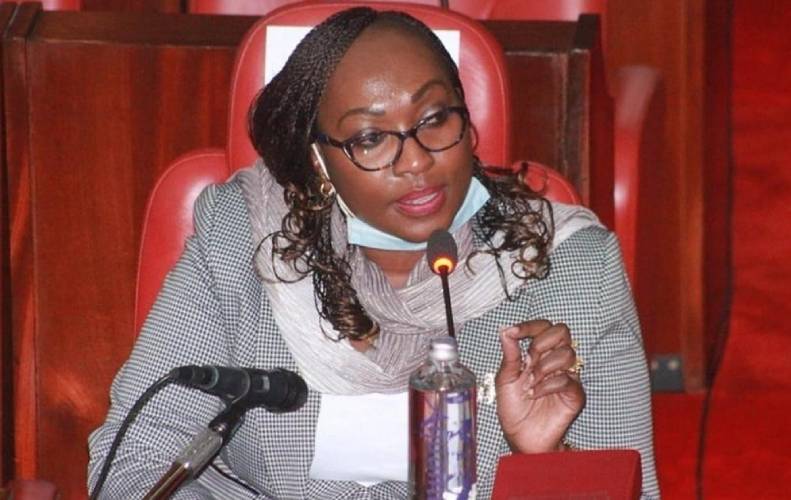 Justice Mrima explained that he cleared the vetting and swearing-in of Kananu to save Nairobi County from collapsing, and that the decision was in the best interest of residents of Nairobi who would have faced challenges in service delivery as a result of the constitutional crisis.
"We were going to have a constitutional crisis in Nairobi, and a court must not in any manner whatsoever create a constitutional crisis. It was the duty of the court to foresee such a crisis and take steps to avoid it," he said.
In April, the judge sent another shockwave in the executive arm of government when he declared positions of Chief Administrative Secretaries were unconstitutional and that Cabinet Secretaries who were not vetted in 2017 were illegally in office.
In September, he quashed President Uhuru Kenyatta's Executive Order No. 3 of 2020 allowing Nairobi Metropolitan Services boss Lt Gen Mohammed Badi to attend Cabinet.
The judge's sword cuts all across and the Judiciary too has faced the wrath of his pen when he temporarily stopped his employer, the Judicial Service Commission, from evaluating and appointing a new Chief Justice from the list of candidates who had been interviewed.
The decision was, however, suspended by the Court of Appeal and the JSC proceeded to appoint Lady Justice Martha Koome as CJ in June.
When it comes to protecting human rights, he does not blink an eye. When Muslim scholar and lawyer Hassan Nandwa went missing in what was suspected to be police abduction, he ordered that he be produced within 24 hours and a day later, the law don was dumped in Kitui.