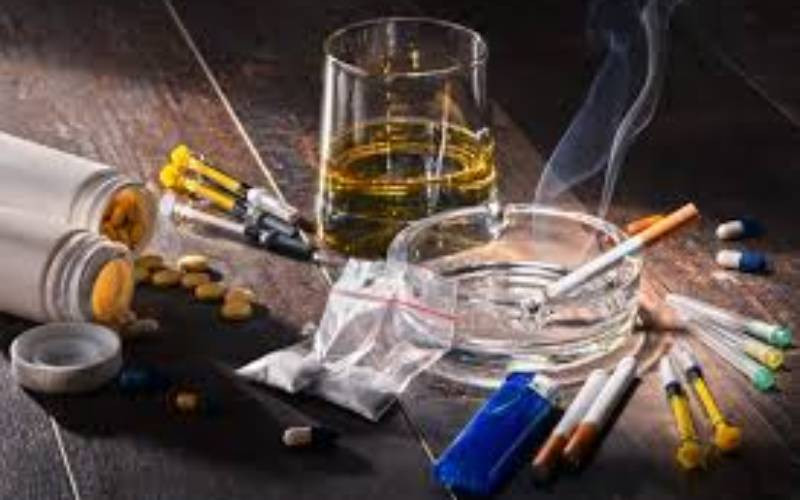 Children from six years are introduced to drugs and substance abuse in the last five years, report says
This is according to a report by the National Authority for the Campaign Against Alcohol and Drug Abuse (NACADA).
The report showed that the rate at which people aged 15-65 years consume drugs and substances has consequently increased.
"However, the minimum age of initiation for tobacco was 6 years, alcohol (7 years), cannabis (8 years), khat (9 years), prescription drugs (8 years), heroin (18 years) and cocaine (20 years),"
The report further revealed that the average age category for initiation of tobacco, alcohol, khat, cannabis, prescription drugs, cocaine, and heroin was 16 – 20 years.
"One in every 6 Kenyans aged 15 – 65 years (4,733,152) were currently using at least one drug or substance of abuse," the report read in part.
The report showed that the surge in drug and substance abuse by youth was largely attributed to online sales and the penetration of mobile transfer services.
Alcohol was the most abused substance as one in every 8 Kenyans of the mentioned age was found to be using it.
The surge in alcohol abuse was attributed to increased demand for cheaper and readily available alcoholic products, especially chang'aa, traditional brews, and potable spirits.
The western region had the highest prevalence of alcohol use followed by the Coast and Central with more men consuming it compared to women.
Other drugs largely abused include Tobacco, Khat, Cannabis, and prescription drugs.
"Results showed that the prevalence of cannabis use almost doubled over the last five years. The growing demand for cannabis especially among the youth could be attributed to the low perception of harm due to myths, misinformation, and misconceptions,"
Out of the respondents interviewed aged 15 to 24 years, one in every 11 youth was identified to be using one drug or substance of abuse.
Due to the prevalence of drug and substance use, a large number (8,390,616) of the population aged 15 to 65 responded that they had minimal depressive disorders.
A majority of respondents believe that the increase in alcohol uptake is caused by increased production of illicit brew in the western region(68.2pc) and the increase in the number of bars in the central region (74.1pc) over the past five years.
NACADA has plans to leverage social media and other online platforms to reach the youth with tailored prevention programs and regular factual messaging to counter myths, misinformation, and misconceptions related to alcohol, drugs, and substances of abuse.
Related Topics