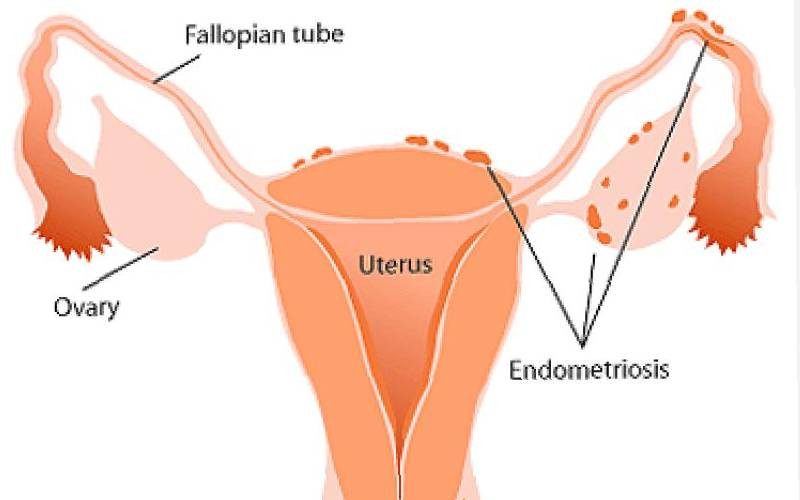 "For nearly two decades, I have treated endometriosis, witnessing firsthand the lack of understanding and awareness surrounding this condition.
Endometriosis is a condition where the lining of the uterus, also called the endometrium, is found in locations where it is not supposed to be.
These misplaced tissues can attach themselves to various organs and structures including the uterus, fallopian tubes, ovaries, pelvis lining, rectum, and bladder. This results in the formation of adhesions impacting the normal boundaries and relationships between organs.
The presence of the endometrium outside the uterus can cause various symptoms. For example, women may experience pain before and between periods. This can significantly affect their daily lives. Endometriosis can also impact the functionality of organs leading to complications such as bladder-related symptoms, the destruction of fallopian tubes, and even infertility. Chronic pelvic pain and discomfort during sexual intercourse are also common symptoms of the condition.
While the exact cause of endometriosis remains unknown, the retrograde menstruation theory suggests that retrograde menstruation, which is the backward flow of menstrual blood and tissue from the uterus into the pelvic cavity may play a role. Additionally, weakened immune systems could be a contributing factor for some individuals, especially teenage girls. It is theorised that a weakened immune response may fail to effectively clear the displaced endometrial cells. These theories are yet to be fully substantiated.
Treatment options for endometriosis aim to alleviate symptoms and manage the condition but do not offer a permanent cure. Surgical interventions like adhesiolysis can help remove adhesions and scar tissue between organs in the pelvic region but it may also affect fertility. Hormonal treatments are also available to reduce the growth and thickness of the endometrial lining. However, these treatments provide temporary relief and need to be continued to maintain their effectiveness.
It is important to raise public awareness about endometriosis. The lack of knowledge surrounding this condition remains a big challenge. By educating the public about the symptoms, impact, and available treatment options, we can foster understanding and provide much-needed support to those affected.
With increasing interest and recognition, we are beginning to understand its significance. By disseminating information and promoting awareness we can ensure that women with endometriosis receive the support and care they deserve."
Related Topics