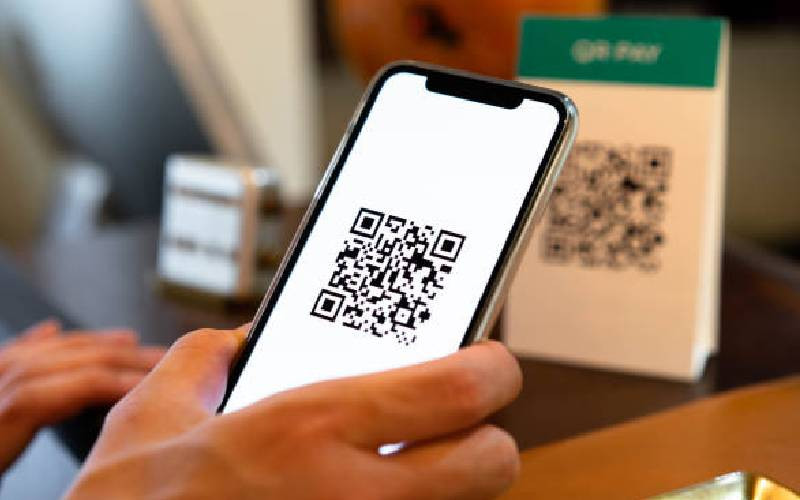 While Covid-19 came as a pain in the neck to many global communities, it also came as a blessing in disguise – its disruptive mode brought about technological innovations that have caused increasingly prolific technological trends, some of which have been thrust prominently into the forefront.
One such innovation is the QR code. Global surveys indicate that 4 per cent of all consumer transactions are processed by QR codes. What was initially a digital tool geared more for marketing and operations-related use has now expanded its scope into alternative applications including the healthcare sector.
What is a QR code?
According to QR Code Generator (Quora.com), a QR code (Quick Response) is a two-dimensional version of the Barcode that can be scanned using a smartphone camera or a QR code reader application. The codes are used to store and share information such as text, URLs, and contact information. They also can be used in various ways such as marketing campaigns, business cards, or on product packaging to provide.
William Mwikya of the Aga Khan Centre for Innovation in Medical Technology (CIMT) says that by using QR codes, access to healthcare services and patient information becomes easy and fast for hospitals and clinics.
"By embedding health information on QR codes and then placing them in visible places, visitors can scan the code and access information about health services offered by the hospital or a clinic," he says. Such services include information about maternal care procedures, hypertension, diabetes, and dental, among other services, all of which can be embedded in the QR code.
QR codes in the healthcare sector have made service provision easier, faster, and more impactful. The World Health Organisation's Global Strategy on Digital Health 2020-2025, indicates that the digital transformation of healthcare will hinge on a vast variety of Internet of things related technologies and parallel with QR codes including Artificial Intelligence (AI), smart wearables, remote monitoring, blockchain, and big data analytics.
According to Dr Sharon Mweni of Machakos Referal Level 5 Hospital, by using QR codes, health workers and clinicians can access patient profiles, their medical history, and other profile details.
"For instance, the use of QR codded badges facilitates quick and easy data sharing between care teams and clinicians, thus making their work easier and faster and reducing queues, and time wastage as patients wait to be serviced from a central desk – the Reception Desk," says Dr Mweni.
She, however, states that the QR code innovation has not been introduced at the Machakos Referral Hospital. A spot check also revealed that the system is yet to be introduced in Government health facilities. On the other hand, in many private hospitals, clinics, pharmacies, and other private healthcare facilities, QR technology is in use. The response from service providers in these institutions is that the system has revolutionised the healthcare service delivery making it a seamless service.
"By replacing traditional paper patient information such as brochures and pamphlets with easy-to-use QR codes, patients are able to quickly access information that they need on their own devices, and at their convenience," says Purity Kananu, a nurse in one of the leading private hospitals.
Kananu adds that the use of the QR code by healthcare service providers makes it easy and fast to track the patients' physiological data – the frequency with which patients take their medication, the progress of patient treatment, and maintenance plans.
Francis Waweru, whose non-communicable ailment has seen him in and out of hospital for the last ten years, says that he was astounded when he visited his clinic for a general follow-up one day and was served swiftly in less than one hour.
"Two years ago, after Covid-19 I visited my satellite clinic to find out that the clinic was using a paperless process to serve me. I was later shown how to access my clinic details by using my smartphone camera (QR code)," reports Waweru. He adds that since then, his visits to the clinic have been swift as compared to when he would spend more than one hour on a normal check-up routine.
"The health service providers also monitor my progress and medication schedule through the QR code, and I can also access my details using the QR code," he says.
Ian Karauri, a Ngong-based pharmacist, says that advanced QR-coded labelling on drug packaging, and prescriptions ensure patient health safety as well as in assisting in identifying the authenticity, and verification of a drug, thereby eliminating drug counterfeit smuggling.
"As the future of healthcare evolves, leveraging on technology and innovation in order to offer streamlined workflows, digitalised processes, and enhanced patient care, QR codes continue to inspire in achieving great milestones," explains the Pharmacist.
Erick Mwachofi, says that he noticed after he was asked to provide his details by his pharmacist, he spent less time at his Estate preferred Pharmacy because as he found out, the pharmacy was using the QR code to facilitate service delivery using the QR code. He adds that his pharmacist could access his information easily whenever he visited.
"With the bar code on my medication package, I can access details about the medicine, and information on how to and what not to do while on the medication," says Mwachofi.
Mwikya explains that as contactless transactions become a standard requirement in various sectors, including healthcare, QR codes are the answer to the new digitalised systems, and procedures.
"This means that health providers, through leveraging the QR code functionality in software-based systems, are better placed in ensuring that the patient care provided by their hospitals, clinics, pharmacies among other medical facilities, are responsive, holistic, and best," says the CIMT manager.
Related Topics