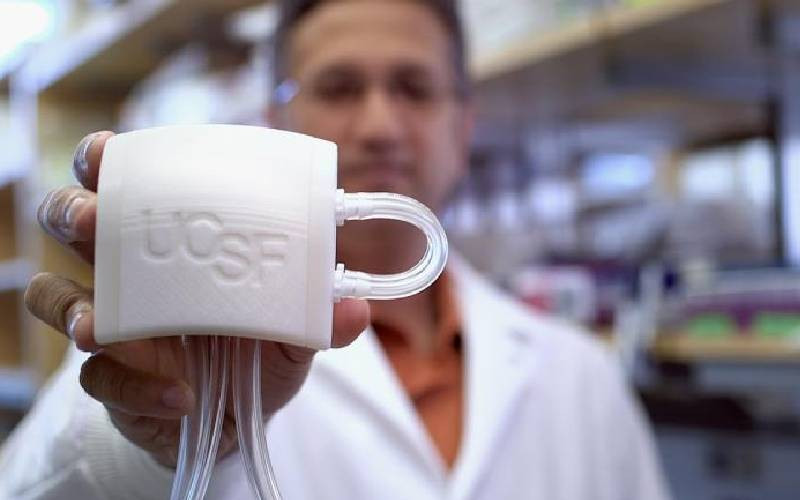 People with kidney failure can soon look forward to a future without dialysis or the endless wait for a kidney transplant organ.
If a bioartificial kidney project that is still under trial is successfully completed, it will produce a compact device that attaches to the circulatory system and remove toxins to the bladder as waste and removes the burden of dialysis and organ shortage.
The bioartificial kidney combines a mechanical hemofilter to remove toxins from the blood and a bioreactor containing engineered renal tubule cells to maintain water volume, electrolyte balance ad metabolic functions, just as it happens during a dialysis session.
In addition, the device replicates many functions of healthy kidneys and patients using it will not require immunosuppression drugs.
Dr Edwin Rono, a Urologist at Moi Teaching and Referral Hospital in Eldoret (MTRH) explains that once a person receives a kidney transplant from a donor, they are usually given immunosuppressors to help prevent rejection.
"You see this is a foreign body and there will still be some residual potential for rejection and you will need to give the patients some medication to suppress their immunity to be taken daily," he says.
The project is being run at the University of California San Francisco (UCSF) Department of Bioengineering and Therapeutic Sciences.
"The bioartificial kidney implant project will be a game changer if it goes through all the trial phases successfully," says Dr Rono, "it will reduce the tiresome and time-consuming process of dialysis for kidney patients and make their treatment easier."
He explains that most people prefer to have dialysis due to the high cost of a kidney transplant, and they will go through four hours of two or three dialysis sessions per week for the rest of their life.
"When you do the math, that patient loses almost a whole day each week, time that they could be spending either with their families, building the nation or empowering themselves economically," he says, "so if one has this implant, they can then go about their lives like normal people in the society."
Related Topics