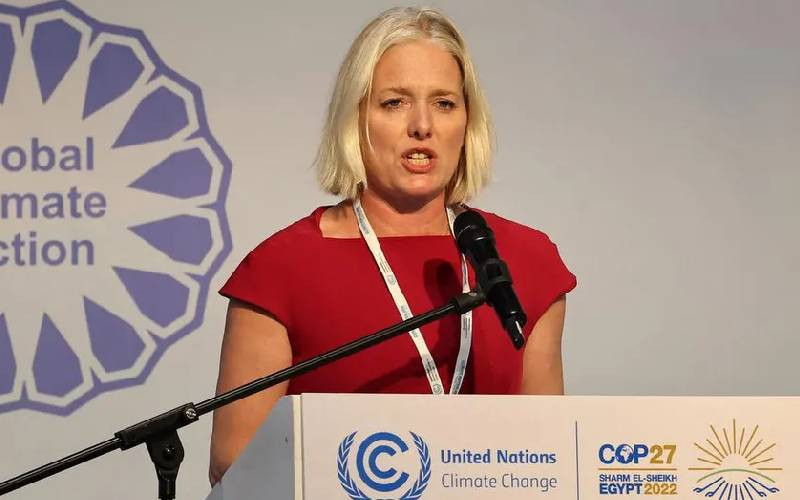 United Nations now wants strict limits set to stop support for new fossil fuel exploration and carbon offsets.
Through a group of experts formed to crack down on greenwashing and weak net zero pledges by industries and states, the UN said noncommittal to net zero pledges threatens to undermine global efforts to reduce greenhouse gas emissions in line with limiting warming to 1.5 degrees.
The "high-level expert group" was formed in March by UN secretary general, Antonio Guterres with the role of finding ways to advise on rules to improve integrity and transparency in net zero commitments by industry, regions and cities.
Findings from the experts indicate climate plans must include deep cuts in greenhouse gases before 2030, and not delay action until closer to 2050.
The team stressed serious commitments must prioritise immediate cuts in absolute emissions, with the use of carbon offsets.
"Rules are needed to ensure offsets were high-quality and came from a reliable and verifiable source," the group said.
The group was created after widespread concern about greenwashing, including claims by major fossil fuel companies that they were aiming for net zero emissions by 2050 while backing new coal, oil and gas developments and relying heavily on offsets.
Releasing the report at the Cop27 climate conference in Sharm el-Sheikh, former Canadian Climate minister Catherine McKenna, who is the chairperson said net-zero pledges must be "about cutting emissions, not corners".
"Right now, the planet cannot afford delays, excuses, or more greenwashing,' she said.
In her introduction to the net-zero report, McKenna laid out the scale of emission reductions necessary to limit dangerous global warming and ensure a sustainable future.
"We know what we need to do: peak global emissions in just three years, by 2025, and cut emissions in half in less than eight years, by 2030," McKenna wrote. "The planet cannot afford delays, excuses, or more greenwashing ... We have set tight definitions for what it means to be net zero."
McKenna said many countries make climate commitments that lack specificity, or only set distant targets that risk creating confusion and cynicism as they make a company look like it's environmentally responsible, while actually doing little to address climate change.
Her sentiments were echoed by a panel member Bill Hare, a climate scientist and chief executive of Climate Analytics, who said no one could ignore the need to "immediately and drastically cut emissions".
"If industry, financial institutions, cities and regions mean what they say in their net zero pledges, they will adopt these recommendations," he said. "If fossil fuel companies think that they can expand production under a net zero target, they need to think again."
In his remarks, UN Secretary-General Antonio Guterres said the good news was that a growing number of governments and companies are pledging to be carbon-free.
He however said the problem is that the criteria and benchmarks for these net zero commitments have varying levels of rigour and loopholes wide enough to drive a diesel truck through.
"We must have zero tolerance for net zero greenwashing. The "so-called 'net zero pledges' that exclude core products [coal, oil, gas] are poisoning our planet. Using bogus net-zero pledges to cover up massive fossil fuel expansion is reprehensible. This toxic cover-up could push our world over the climate cliff," said Guterres.
The report was backed by Laurence Tubiana, the chief executive of the European Climate Foundation and considered one of the architects of the Paris agreement as French environment minister.
Tubian said living up to that deal demanded drawing "a clear line on true net zero, what it really means and requires, and what is simply greenwashing".
Related Topics