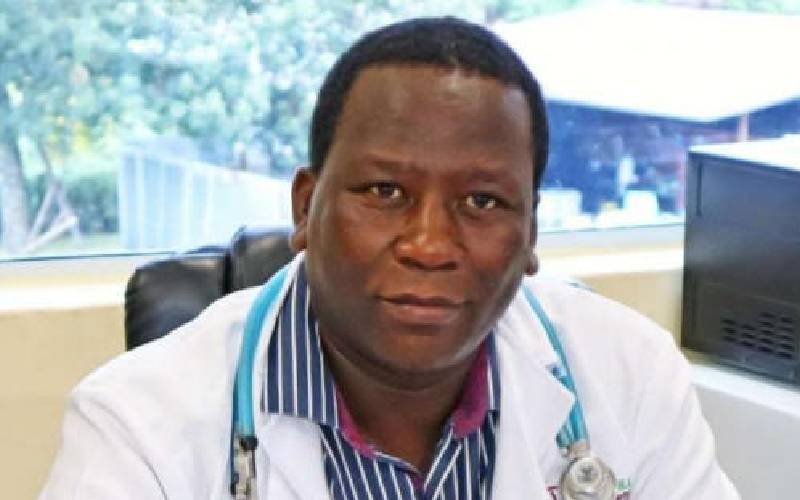 At 10 years of age, Florentius Koech fell sick and was admitted to an isolation ward for three months.
His health was deteriorating daily, but doctors could not figure out why. Despite different medications, his condition worsened until a visiting American doctor examined him and ordered drugs from abroad, before flying out.
Two weeks later, Koech regained his health, despite a paralysed left leg. He was discharged and he later recovered at home.
Koech later wrote to the American doctor, a neurosurgeon, about his recovery and also because "I had pain on my left lower limb that affected the whole leg. The doctors did not know what I was ailing from. I later realised it could have been tetanus because of the symptoms".
He says he watched three people in the isolation ward he was in die.
Touched by the American doctor's generosity, Koech decided to become a doctor and save lives.
"The doctor changed my life. I wanted to be like him, to make a difference because from the pain I had, he gave me hope. All the way through high school I knew I wanted to be a neurosurgeon," says Dr F Koech, as he is now popularly known.
He says he turned down many opportunities, including international jobs, to pursue his dreams.
From Cheborge Primary School in Kericho County, Koech attended Tenwek High School for his 'O' Levels, and Alliance High for 'A' Levels. He was then admitted to the School of Medicine at the University of Nairobi from 1989 to 1996 after which he pursued a Master's in General Surgery to 2002.
This was followed by a fellowship at the University of Melbourne, Australia, in 2004, which he completed three years later. That was in between Occupational Health Training in Japan and an internship at Indiana University.
Dr Koech returned to Kenya and was among those behind the neurosurgery department at Moi Teaching and Referral Hospital (MTRH) in Eldoret. He was the only neurosurgeon outside Nairobi.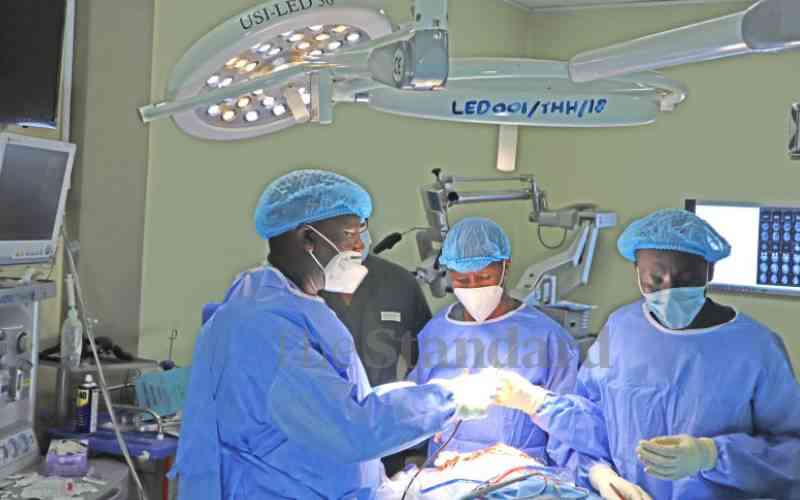 "I was working 24 hours a day when I started working at MTRH as a neurosurgeon. I then decided to train other doctors on neurosurgery and now we have six neurosurgeons currently working in Western Kenya out of my efforts," he says.
Among the special cases he is proud of is that of a 23-year-old woman who was battling a rare brain condition known as Arteriovenous Malformation (AVM). She had been flown to India seven times, including for two surgical operations – embolisation and radiosurgery at the Global Hospital in Bangalore, between 2014 and 2019.
The doctors said the AVM was located in a very sensitive part of her brain.
Dr Koech had previously attended to her before referring her to India and was afraid that upon operation, she would lose sight, be paralysed or even die.
In March 2021, she was taken to Top Hill Hospital, where it was discovered that the AVM had ruptured and caused bleeding in her brain.
"The only way to save her was through an open-head surgery, which involved taking risks," recalls Dr Koech. "Luckily, with a team of doctors, we operated on her for 16 hours, and it was successful. It's a miracle that none of her senses was affected and she is back on her feet."
Dr Koech also remembers a case of a 42-year-old woman who was shot in the head by suspected cattle rustlers in her village in Laikipia County.
"The brain was open, and we decided to clean the wound before operating. Unfortunately, she collapsed and we had to resuscitate her for close to three hours. We tried three times but failed," he says. "On the fourth attempt we pulled out all the bullet fragments, removed the dead brain and left it open for a while. Two months later we covered the brain."
Many patients say Dr Koech has 'gifted hands' after changing their lives.
"I am proud that I am able to help. This is more satisfying to me than anything else," he says.
Then there are the desperate cases in need of treatment without enough money.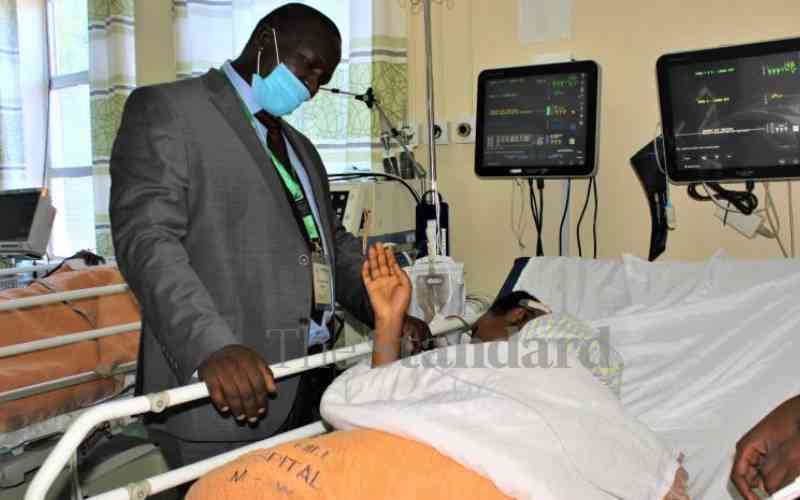 "Many appreciate me with the little they have after getting well. In fact, I have so many chickens in my homestead that were brought to me as a sign of gratitude," says the neurosurgeon.
Dr Koech is currently a consultant neurosurgeon, lecturer at Moi University and the CEO of Top Hill Brain and Spine Hospital, Eldoret, which he says is in the process of acquiring more equipment to be at par with other facilities in the world to treat, among others, degenerative spine conditions attributable to people's lifestyles.
Like many other doctors, the lowest moments for Dr Koech is losing a patient during or after surgery.
"I get emotionally attached to my patients," he says. "The death of a patient hits me so hard, and we have counsellors in the facility whom we talk to whenever there is a need."
An antiquarian, Dr Koech also collects historical medical books from the 17th to 19th centuries. He a great lover of classical music, including Beethoven, Handel, Tchaikovsky and Mozart.
Despite the physical and mental demands of his job, the father of four creates time for his family and friends. He loves farming and gardening, hobbies that help him relax.
The author of several medical books is also a Fellow at World Federation of Neurological Surgeons.
Related Topics