Home
/
Health & Science
Would you loan your body to science for cash?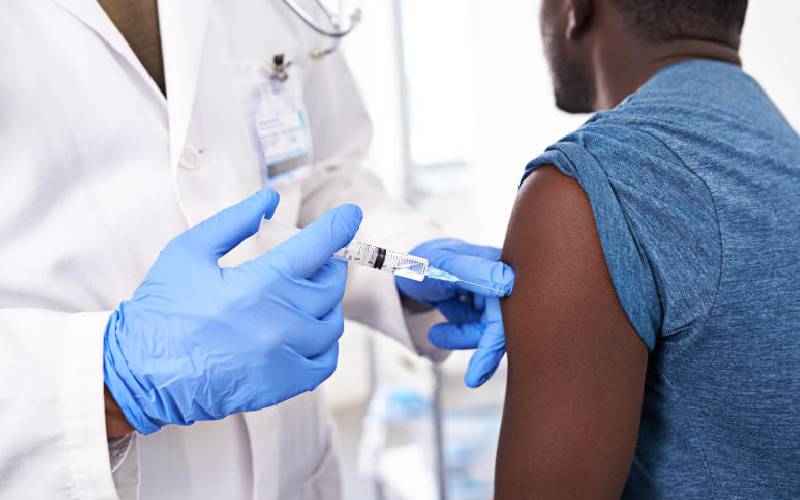 The first study in Kenya to pay healthy volunteers to be infected with a disease-causing parasite, researchers say, was an eye-opener.
The project acquired invaluable scientific knowledge, put money in volunteers' pockets but also reports some serious setbacks.
For almost a decade, the Kenya Medical Research Institute (Kemri) has infected volunteers with malaria in search of new knowledge, drugs and vaccines.
The first experiment was carried out among university students in Nairobi in 2012, mainly to understand malaria in Central Kenya.
To cover the Coast and Western Kenya, Kemri, in 2018, brought together volunteers from Kisumu and Kilifi for trials that are the subject of a new assessment.
The assessment by local, UK, US, Thailand and Germany scientists, and currently being peer-reviewed, says Kenyans are open and willing to participate in Human Infection Studies (HIS).
Also called human challenge trials, they involve deliberately infecting healthy volunteers with a disease-causing organism and observing them for a period.
Researchers are especially interested in volunteers who resist the disease, why so, and whether this could be exploited to create new treatments.
The Dantu gene in Coast
For example, in September, Kemri and UK scientists published data showing a rare gene called Dantu found in a few Kenyans at the coast protects against malaria.
The gene, the scientists said, is about two times more effective in protecting against malaria than the best available vaccine. In 1 per cent of the population in Kilifi, the gene offers 70 per cent protection against malaria.
In the current study, scientists engaged the volunteers in the Kisumu, Kilifi trial, their communities, and the study staff. The review has been done almost 18 months since the trial was concluded.
"Volunteers described pride in contributing towards developing a malaria vaccine as a reason for participating," says the review led by Dr Primus Che Chi of Kemri.
The study involved infecting healthy adults of both genders with the malaria parasite and observing them for a maximum of 24 days in total isolation at a guest house of Pwani University in Kilifi.
Both volunteers and project staff, however, say anticipating and actually being injected with what you know to be a serious disease is not without anxiety and some fear.
Long-term effects?
Anxiety, the review says, was highest at the time of the challenge injection, but long-term follow-up of volunteers showed doubts can persist into the long-term.
"At times I feel like, especially my arms… they don't want to be subjected to any strenuous work … they are fatigued…at times they are numb ... I can't do anything … I'm just thinking; could this be due to those injections?" a female volunteer from Ahero, in Kisumu County, told the reviewers.
But the promise of financial compensation at about Sh2,000 ($20) per overnight for a maximum of 24 days seemed to have won over the fears.
This meant those who successfully completed 24 days would get a lump sum of about Sh48,000, a fortune for most.
Volunteers who turned positive for malaria at any point during isolation were treated, released from the study, and only paid for the days spent - a cause for much disappointment.
Ethical issues and family conflicts
Nearly all study participants, the reviewers say, considered compensation as the main reason they decided to be part of the study.
"It was clear that overall, the majority valued the 'total package' offered and were almost universally willing to participate in other studies of this type in future," says the review.
This however, the researchers say, raises ethical issues, whether the lure for money may lead volunteers to overlook the potential risks involved in such studies.
Due to the unusually high compensation in this study, the reviews say it has now become difficult for other nonpaying research projects to attract volunteers.
The lump sum, the review shows, has caused some serious family conflicts necessitating the intervention of Kemri staff and community leaders.
Payments made to some women volunteers, the report says, led to family conflicts, as it was seen to undermine the male household leadership role, especially at the Coast.
The financial windfall, the report shows, was much awaited back home to go into life-changing family projects such as starting businesses or building a new house.
However, some men, the report says, arrived home several days after the event, and with no money, having spent everything on leisure. "This led to unfortunate family conflicts."
To minimise such incidents the project has decided: "In future studies, such payments will be made on a weekly basis."
Women put on contraceptives
Also of concern was a requirement that female participants use a highly effective contraceptive throughout the study duration.
Some women who had no experience with such, the report says, wondered why they were being forced to use a contraceptive against their will.
Men are also indicated to have wondered over their participating women, big pay, mandatory contraceptives, and long and isolated residency.
"Some study staff found it difficult to explain the requirement for women volunteers to use contraception during study participation, as this might be interpreted as a tacit acknowledgement and even approval of sexual activities during residency," said the review.
But as fate would have it, the reviewers say the isolation period was marred by reports of inappropriate intimate relationships involving married men and women.
In one example an angry husband is reported to have stormed the guest house following rumours about his wife's suspect activities; a visit which degenerated to an assault.
Months later the reviewers say they learned the issue had been reported to village elders for arbitration.
"We do know that there were serious repercussions from the incident, for the individuals involved, their families, Kemri fieldworkers and potentially research activities across the research institution as well as its reputation."
To avoid such setbacks, the reviewers recommended the adoption of weekly payments instead of lump sum and better communication about female contraceptives.
Other recommendations, they say, are being discussed for longer-term implementation. "It is critical to designing studies in ways in which benefits can be maximised and burdens minimised."
Womb for hire in Kenya
With an increasing number of couples facing infertility problems, surrogacy is becoming an attractive channel for starting a family. A surrogate mother is a woman who has agreed to carry a pregnancy to term for another woman – legally, under a surrogacy agreement - and lays no legal claim to the born child.
Where does the Kenyan law stand in this matter? According to the Children's Act, a mother is the one who gives birth to a child. The same Act provides that parental responsibility belongs to the parents. The person who gives birth has the rights over the child. So where does this leave surrogacy?
In early 2016 the Assisted Reproductive Technology Bill was amended to include that a surrogate mother ought to be aged above 25 years. According to the Bill, a woman may have an embryo of another couple placed or artificially inseminated in her for purposes of surrogate motherhood. The intended parents were to be a heterosexual couple in a stable relationship. The surrogate mother carries the child on behalf of the couple and then relinquishes all parental rights over the child unless a contrary intention is proved.
Other than that, there is really no other regulative measure, thus opening up the process to corruption and other irregularities.
Surrogacy is relatively new in Kenya. With the very first one being in 2007 and with the stigma surrounding the practice, there are no definite figures on the prevalence. However, Dr Wanjiru Ndegwa-Njuguna, a fertility specialist at Footsteps to Fertility Centre, says the use of surrogate mothers is on the rise.
"Many won't admit to going that route because they will be shunned. That is despite the fact that they are giving a wonderful gift to couples who need their help. What complicates surrogacy is the financial implications and the fact that it is legally complex," she says.
Surrogacy, she explains, is of two types; partial and full. "Full surrogacy is the most common. It involves the creation of an embryo by IVF using the sperm and ova of the intended parents. Partial surrogacy involves the creation of an embryo using the sperm of the intended father and the ova of the surrogate."
"Normally, we refer clients who have considered the option to a surrogacy agency."
Once the couple has chosen a surrogate, even though the surrogacy agency has already conducted a series of interviews with the surrogate, she goes through another round at the doctor's. "We do interview the woman and background check that she is not doing it purely for the money, that it is actually for altruistic reasons, and a lot of them want to help," says Dr Wanjiru.
What happens when parties disagree?
Without written laws on surrogacy, even with a mutual understanding or a written agreement, you may still face court battles when the surrogate mother changes tune after delivery and refuse to hand over the baby. There are also risks of being charged with child trafficking.
Therefore, the easier way out for the prospective parents is to apply to adopt the children who were delivered by the surrogate mother.
With increasing demand, Kenya should consider a law to regulate surrogate arrangements in order to protect all involved and affected parties, including children.
Related Topics